Barefoot Sneakers Be Lenka Stellar - Black
Pass off your casual-cool vibes with Be Lenka Stellar sneakers. A perfect blend of urban style and healthy footwear, with a trendy basketball style look that will set you apart from other barefoot enthusiasts.
Thanks to the high sneaker "dunk" look, you will feel stylish and comfortable all day long. Ultra-flexible, 4mm sole, provides an excellent ground feel, while wide toe box gives you that fantastic barefoot feeling.
---
Choose size
Availability: choose variant
Add to cart
Barefoot footwear attributes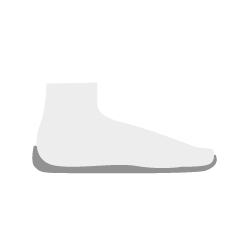 Zero Drop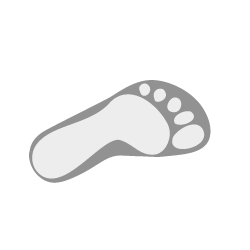 Wide Toe Box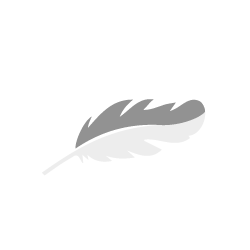 Light weight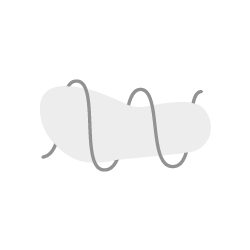 Flexible sole
Reviews
Average rating based on 132 reviews
Nikita Verified customer
fast shipping and good looking shoes..cant wait to test them.
---
Annika Verified customer
Very comfortable and good-looking shoes! My first barefoot shoes ever, and I'm converted :) However, I'm going to take out a star because these are NOT TRUE TO SIZE. I'm always a size 40 in shoes, but in these I had to exchange for 41, which is perfect. So non-EU customers beware, as you don't have the option to return/exchange.
---
John kristoffer johnsen Verified customer
Excellent craftsmanship! Wearable all day long due to the supple leather upper and perfect fit
---
carla Verified customer
Perfect, confortable, the leather is very soft
---
Liudmila Verified customer
Liux!!!!
---
Sanja Verified customer
I love my pair of shoes and I Highly recommend them!
---
Kristýna Verified customer
I love the shoes! They are beautiful and comfy.
---
Maria Verified customer
I like these, they seem sto bee a good quality. My only regret is that due to the shape of my foot (I belong to the ones with Greek type of foot- my second toe is longer than the first one) I had to order a size up. Seizing up was better for the fact that I get better suitable width, yet I feel that the shoes are too long for me. However, they sit very well on ankles and I a satisfied with them. I just wish that you offer a more rounded fit, and more adjustable fit (e.g. Adjustment with laces will start lover to get wider foot even more freedom). Otherwise, well done.
---
Stine Verified customer
True to size. My feet are very wide, so it's a struggle to find shoes in size 36 that fits, but these are perfect.
---
Ana Verified customer
Sneakers look super cool and are comfortable. Love them!
---
Sanja Verified customer
I love them but have to change for bigger number 🤷🏻
---
Ana Verified customer
Best purchase ever. The design is so cool & trendy. Very comfortable & wearable :D
---
Matilda Verified customer
I regularly have the size 40 but needed size 41 in these. I like them a lot.
---
John Kristoffer Verified customer
Excellent quality and stellar head turning style. What more to say?
---
Ivana HR Verified customer
My first barefoot ever. Very comfortable and good looking. My feet finally enjoy
---
Meg Verified customer
I'm obsessed with these! I used to love high top sneakers but since switching over to only barefoot shoes, I've been missing them. Be Lenka Stellars to the rescue! So stylish, so comfortable and so healthy for my feet.
---
Courtney Verified customer
I LOVE these shoes. We are always looking for functional footwear for our clients and we will definitely be recommending these shoes! I have received so many compliments on the style also! Job well done, Dr. Conley
---
Erin Verified customer
These are the coolest shoes ever! I've only had them a week and I've gotten a ton of compliments. Extremely lightweight, very comfortable, and haven't really needed to be broken in. True to size. The toe-box is huge, which I love. The only thing I'd watch out for is that the outsoles don't get a lot of traction, so in the snow/ice/rain, you may slip around some.
---
Sandra Verified customer
I am so happy with my choice of shoes! The size and shape suited me perfectly and they are the most good looking barefoot shoes I ever owned. I am curious to see how long-lived they will be :) Delivery to Denmark was quick and easy.
---
Artura Verified customer
I was so excited to get these & I ordered the wrong color. I was ok with keeping them, but I barely got my foot in them, so they're also way too small, but I didn't see the return policy excluded returns & exchanges from the US.
I'm super bummed because they were cute & expensive, but it was my mistake.
---
Frida Verified customer
Love them som much! Perfekt widefit as usual. I have 8pair in diffrent models from you, that says it all.
---
luther Verified customer
Excellent shoes! The soles are dense enough to be durable, yet flexible enough to be comfortable all day. You'll forget you have them on.
---
Emil Verified customer
Great shoes.
---
Pablo Verified customer
Very fast shipping and the boots are wonderful! The most comfortable shoes I've ever had!
---
Casia Verified customer
Love my Stellars. They're fun, comfortable, and so stylish! It's only been a few days, but I've already received multiple compliments from strangers. It's fun how eye-catching they are.
---
Angelika Verified customer
Oh my gosh...where do I start...I have ordered already a lot of belenka shoes for me and my kids. All of them are amazing! I will never buy shoes anywhere else :-) And Stellar red are my absolute favourites so far!! Comfy, great look, amazing quality...love love love them!!!
---
Denise Verified customer
So stylish and comfortable!
---
Seija Verified customer
Just the kind of shoes I wanted, the red color perfect. Thank you!
---
Michael Verified customer
These are some pretty nice looking sneakers. They feel extremely light, and have plenty of splay room for my toes. I have the grey and white, but noticed the white soles get dirty looking very fast, so I hope they make other color combinations, alternative to using white. Shipping was decent not too bad took a week or so to get here. I am usually a size 7US/40EU, and that's what I got. The fit is true to size for normal volume feet. I'd size up if my foot was higher volume. Hope this helps!
---
TeenagerAnon Verified customer
Just received these a birthday present, one day into wearing and I've never been happier with a pair of shoes! Very wide, roomy and comfortable, all while looking like the Jordans everyone knows and loves.
---
desirée Verified customer
muy cómodas y el diseño genial.
---
Hannah Verified customer
Really lovely shoes, and a great fit 😌
---
Igor Verified customer
Loved these shoes! Looks like boxing Sneakers. Comfortable, stylish, proper!
---
CJ Verified customer
These are amazing. The widest best fitting barefoot shoes I have ever tried.
---
Serge Verified customer
Cool shoes. Comfy. Good barefoot alternative to Jordans.
---
Serge Verified customer
Cool
---
Špela Verified customer
Great!
---
Devin Verified customer
These shoes are extremely comfortable and look amazing. Ive gotten lots of compliments and they are the same barefoot feel i enjoy. The leather took a little bit to break in around the smallest toe but after a solid day of walking it fits like a glove. High quality, just waiting to see how long they last but they seem very promising so far
---
Sam Verified customer
Love these! My first pair of barefoot boots. Comfortable from the start. Great customer service, and informative about delivery times. So good I've placed another order with Be Lenka :)
---
tina Verified customer
My husband really like your shoes.
---
Milli Verified customer
LOVE!! My 4th pair of Belenka shoes and this is a new style for me. They do seem slightly smaller than my others, but maybe they will stretch out a little with wear. These will be my Winter go-to shoes this year. Very cool and funky (even though the hubby thinks they are a bit clowny - what does he know, eh?)
---
Sophie Verified customer
Ordered these for my 15 yo son and he loves them! Cool and very comfy :)
---
JHON Verified customer
I love these shoes.
Feels great from my feet and looks good too!
Will definitely buy more when my wallet allows.
---
Larissa Verified customer
Perfekte Herbstschuhe für meine Tochter. Sehen aus wie coole highcut Sneaker die die Klassenkameraden tragen, aber mit der bekannten breiten Zehenbox und genügend Fußbodenkontakt für die nasse Jahreszeit. Wir kaufen wieder.
---
Katarina Verified customer
Objednavala som pre mojho syna, ktory ma "plutvickovy" tvar chodidiel. Uzasne tenisky. Totalne ich miluje. A ja som stastna, ze sa mu vkuse nezapaluju nechtove lozka kvoli topankam. Su to uz nase druhe topanky z BeLenka a urcite nie posledne.:)
---
Katarína Verified customer
Som veľmi spokojná, sú pohodlné, pekné, dodavka expresná. Ďakujem
---
Marion Verified customer
Sehr schöner und leichter Schuh...ist ein echter Hingucker.
---
Soňa Verified customer
Som veľmi spokojná. K obyčajným topánkam sa už nevrátim 🙂
---
Petra Verified customer
Za mňa tie najpohodlnejšie, ľahučké, dizajnovo najviac "cool" barefoot aké som doteraz mala..
Toto sa Belenke fakt podarilo.. ďakujem, užívam si ich kedy sa len dá. :)
---
Borrmann Verified customer
Schöne Schuhe! Mit Größe 36,5 und relativ breiten Füßen passt mir die Größe 37 gut.
---
Andrea Verified customer
Tenisky sú super. Pohodlné, a krásne🥰
Ďakujem pekne
---
Zuzana Verified customer
Úžasné tenisky. Na prvý pokus mi síce nesadlo číslo. Výmena za väčšie prebehla rýchlo, úžasná komunikácia pri vybavovaní. Fakt super servis.
Tenisky sú skvelé, pohodlné, dostatočne široké, štýlové, mäkkučké, voňavé 😆 Odporúčam!!!
---
Renata Verified customer
Boty jsou super 👍👍😄😄
---
Adriána Verified customer
Super krásné velikostně sedí
---
Lucyna Verified customer
Buty bardzo fajne, miękkie. Tylko numer większe niż normalnie nosze.
---
Janine Verified customer
Tolle Schuhe. Auch für den Winter perfekt. Habe sie mit 2 Paar Socken beim Rodeln angehabt und sie sind auch nach 6 Stunden kein bisschen nass innen gewesen. Ganz klar 👍.
---
Lenka Verified customer
Super pohodlné tenistky, mäkké kvalitne spracované 👍
---
Natalia Verified customer
Vsetko bolo super, rychle bez problemov
---
Nataša Verified customer
Vyzerajú výborne. Zaujímavé.
---
Mgr.art. Verified customer
Tenisky sú úžasné. Viac mi sedí tento banánový tvar než nový. Už sa teším na jar. Objednávka bola vybavená bleskovo. Ďakujem.
---
Janine Verified customer
Tolle Schuhe, perfekt für meine Fußform. Versand ruckzuck. Danke
---
Marianna Bullova Verified customer
Objednala som si veľkosť 42 pri dĺžke chodidla 26.3cm, bála som sa ci nebudú veľké, ale sedia perfektne, je v nich dostatok miesta, su krásne ako na foto.
---
Carolin Verified customer
Erster "schickerer" Barfußschuh. Gute Verarbeitung und sehr bequem. Ging leider zurück, da zu klein. Evtl. eine Nummer Grünland gewohnt bestellen.
---
Christin Verified customer
Super Schuhe und so bequem. Absolut empfehlenswert.
---
Thorsten Verified customer
Einwandfrei... Mehr muss nicht gesagt werden!
---
Lucia Verified customer
Topánočky sú krásne a už sa teším na jar ako ich budem nosiť.
---
Klára Verified customer
Krásné, precizně ušité botky
---
Jenia Verified customer
Hallo Leute,
Die Schuhe trage ich sehr gern. Die wollte schon lange haben. Weil ich komplizierte Füße habe, muss ich was bequemes haben. Belenka Schuhe passten sofort. Und die möchte ich nicht mehr missen. Mein Mann wollte die auch haben, hab sofort für ihn bestellt. Werde noch für Sommer holen.
---
Kateřina Verified customer
Krásné tenisky, prostorné, dle doporučeného měření sedí na noze dokonale. Příjemné při chůzi.
---
Lenka Verified customer
Top
---
Ulrike Verified customer
Sehr schöner Schuh in sportlichem Look. Trägt sich angenehm. Viel Platz für die Zehen. Fällt leider etwas kleiner aus als die Winterschuhe... lieber eine Größe größer wählen
---
Margit Verified customer
Alles super!
---
Barbara Verified customer
Wunderschöne Schuhe, genau mein Ding! Optisch cool, machen sie mir richtig gute Laune. Endlich kann ich laufen, ohne dass dauernd irgendetwas stört. Sie sind kaum zu spüren. Ich habe einfach nicht mehr das Gefühl, so schnell wie möglich aus den Schuhen rauskommen zu müssen.
---
Lucie Verified customer
Commande arrivée dans les meilleurs délais, après quelques échanges sympathiques avec le service client par mail pour choisir la bonne pointure. Chaussures avec une belle qualité de cuir et un très joli design. La longueur est bonne en 43 (je chausse normalement du 42), mais le bout du pied est bien trop large pour moi, cela faisait "flop flop" quand j'ai fait quelques pas chez moi, tellement il y avait d'espace en trop pour mon pied de chaque côté. Dommage, j'ai donc renvoyé les chaussures avec regret, et demandé un remboursement. Excellent service DHL pour le retour, le livreur est venu prendre le colis chez moi sans frais, très efficace.
---
Andrea Verified customer
Tenisky sú krásne, pohodlné a výborne sa nosia l.
---
Carolin Verified customer
Passgenau und super bequem. Ich liebe sie!
---
Anja Verified customer
Tolle Optik, tolles Tragegefühl! Sitzen perfekt!
---
Susanne Verified customer
Am Anfang etwas steif, aber nach 2 Tagen tragen ist es einfach ein toller Schuh 🤩
---
Lucia Verified customer
Kvalitné spracovanie, výrazný kúsok do botníka. Už som v nich stihla aj zmoknúť a nohy zostali v suchu.
---
Markéta Verified customer
Jsou krásné. Jediné co uvažuju, že si do nich pořídím je merino vložka, pže jsou dost tuhé. Oproti zimním od vás co mám, které jsou jako papučky.
---
Dennis Verified customer
Es gibt nichts anderes zu sagen als Top Top Top. Belenka an die Macht
---
Juliane Verified customer
Ein toller Schuh in Sneakeroptik.. sehr bequem und ich passe locker mit meinen dicken Alpakasocken rein und hab dennoch ausreichend Platz für meine Zehen..
Ich habe sie in meiner üblichen Größe (38) in BF Schuhen bestellt..
---
Marion Verified customer
Ravie de mon achat mais moins pour le transporteur dpd qui ne livre pas le jour J et sans raison valable. Mais sinon je suis très contente de mes chaussures et de la communication avec Be Lenka.
---
Soňa Verified customer
Tovar prišiel rýchlo, neporušený. Tenisky používam cca týždeň. Prvý deň ma boleli veľmi nohy a tešila som sa, kedy ich konečne vyzujem :-) Je mi jasné, že nemôžu za to tenisky, ale môj nesprávny štýl chôdze. Po týždni môžem povedať, že je to paráda, do klasických tenisiek sa už nevrátim :-) Ďakujem. Objednám opäť :-)
---
Nina Verified customer
Klasse Sneaker! Super schnelle Lieferung! Werde wohl bald erneut bestellen :)
---
Kristýna Verified customer
Boty jsou krásné a pohodlné.
---
Luciano Verified customer
The shoes are very comfortable. I was afraid they'll look strange because how wide they are, but nobody noticed. The size is the same as my regular shoes, but super wide and comfy
---
Lubomir Verified customer
Sme max.spokojní.Tovar prišiel expresne rýchlo.Topánky sú naozaj prepracovane a najlepšie je,že dcéra ktorá sa tak obávala je ohúrená a veľmi spokojná.Rýchlo si na ne zvykla.Naviac je aj pyšná keďže 8z10 si topánky všíma nakoľko sú iné ako všetky.Na Jar si objednáme aj my rodičia.Jediná nevýhoda kedže má vysoký nart je obúvanie!
---
TAULOU Verified customer
Superbes chaussures, à la fois look décontracté et classe, j'adore, comme toutes les chaussures Be Lenka!
---
Silvia Verified customer
Liebe auf den ersten Schritt. ;)
---
Veronika Verified customer
Pohodlné, kvalitné.
---
Iveta Verified customer
Moje prve barefoot tenisky, pri dlzke chodidla 27cm som si vybrala velkost 43 (27,9cm). Spociatku mi prisli volne, dala som si do nich este vlozku kedze nie som zvyknuta na taku tenku podrazku a priestor zmensila tak akurat. Po par dnoch chodze sa prsty ako keby "roztiahnu" a spravi sa medzi nimi miesto, takze pani predavacka na predajni v Ziline mi dobre poradila :) Som velmi spokojna s kvalitou spracovania, naozaj su ako umelecke dielo, neviem sa na ne vynadivat :) mam ich v ciernom prevedeni a je to najpohodlnejsia obuv aku som kedy mala kvoli haluxom. Dolezite je potom v nich aj spravne chodit, lebo mna spociatku boleli paty, musela som si nastudovat ako spravne pokladat nohy pri obuvi bez vyplni v podrazke.
---
Veronika Verified customer
Tenisky jsou uzasne, mam jen jednu malilinkou vytku. Nebyl u nich prilozen popis jak o ne pecovat. Ale na mailovy dotaz mi z firmy Be Lenka obratem poradili.
---
Description & Specifications
Materials:
Upper: Leather
Lining: Textile
Sole: TPU
Always wished to have the barefoot feeling in your urban sneakers? Look no further - Be Lenka Stellar sneakers with a high-top profile are your "must-have" everyday shoes for effortless combinability and style.
Premium quality leather, attention to detail, and specially designed 4 mm barefoot sole guarantee the highest walking comfort. The sneakers are unisex and suitable for all weathers after treating with a waterproofing spray.
Like our entire barefoot range, the sneakers offer unrestricted & natural movement of the foot, thus guaranteeing comfort even during all-day use.
Human feet are naturally built for unrestricted movement. Be Lenka Barefoot shoes allow your feet to move freely, comfortably and naturally without any limitations. They perfectly mimic walking barefoot, just as nature intended them to be.
Type of footwear: Walking shoes


---
Size chart
| | | |
| --- | --- | --- |
| Size | Width | Length |
| 36 | 8,9 | 23,3 |
| 37 | 9,3 | 24,0 |
| 38 | 9,5 | 24,5 |
| 39 | 9,7 | 25,0 |
| 40 | 9,9 | 25,7 |
| 41 | 10,0 | 26,4 |
| 42 | 10,3 | 27,2 |
| 43 | 10,5 | 27,9 |
| 44 | 10,7 | 29,0 |
| 45 | 10,8 | 29,6 |
| 46 | 11,2 | 30,3 |
The size chart indicates the inner length and width of the shoes in centimetres.
We recommend adding an excess of 0.5 - 1.2 cm to the total length of your foot, which will give you your ideal shoe size.
You can also find more information about choosing the right size in the Help Center here.
How to clean & waterproof leather barefoot boots
Inquire about this product
Contact us
Got questions?
Please don't hesitate to contact us.
+421 41 321 78 33

(Mon - Fri, 8 am - 4.00 pm GMT+2)