Be Lenka Winter 3.0
Are you worried about the constantly changing and challenging weather during the autumn season? Whether it's the morning frostbite or the first snow, don't worry. Our bestseller, the Be Lenka Winter, is back and better than ever! The third generation of the most beloved Be Lenka model has been improved and enhanced to provide you with an even better barefoot experience. These shoes offer unparalleled comfort and safety, even in the most daring weather conditions. The model comes in two types of leather - matt Nubuck and sleek Nappa. Be Lenka Winter 3.0 is equipped with DeepGrip, our most contoured grip, ensuring safety and stability. The thick Merino wool lining provides soft and cosy thermal insulation, so you don't have to worry about frostbite ever again!
Table of contents
Who are they meant for?
Be Lenka Winter 3.0 model has been a huge success since it was first introduced in the winter collection. The new and improved model is perfect for those who have yet to try it, as well as for the faithful customers who already know and love it. These ankle boots with lacing are unique, original, timeless, and perfect for any occasion, whether it be city strolls or walks in nature. Be Lenka Winter 3.0 is also durable enough to withstand severe frost, making it a reliable choice for any weather condition.
The "pillow-like nature" of Be Lenka Winter makes it an excellent choice for anyone buying their first barefoot shoes. Once you try them on, you'll never want to wear anything else. The timeless look and universal colours make them a wardrobe staple that can be easily combined with trousers, dresses, sweaters, coats, or sports winter jackets. With these boots, you'll have a steady gait and warm feet both in the city and nature, and you'll never feel the cold of winter again.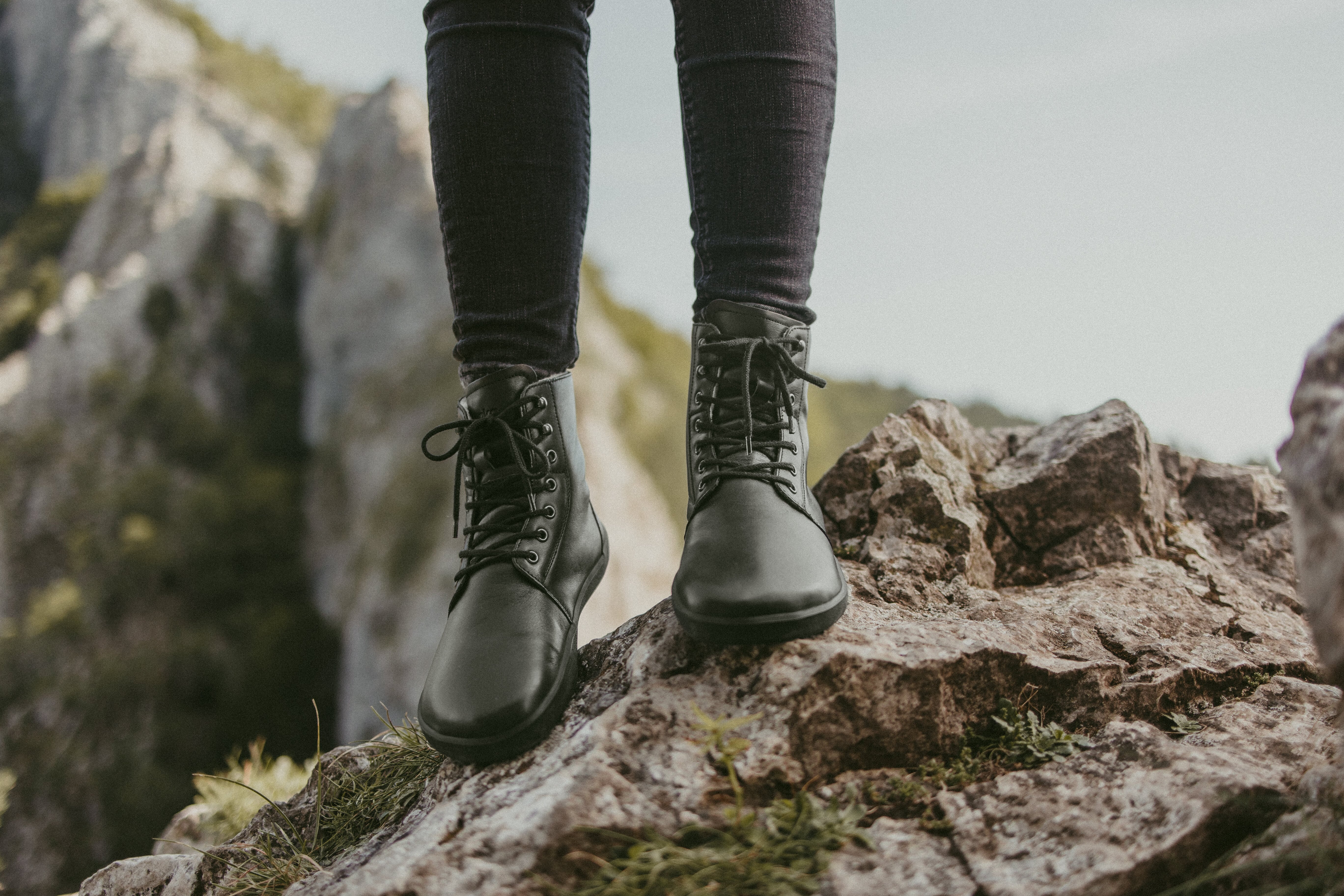 What are they made from?
Be Lenka Winter 3.0 boots are crafted from high-quality Nappa and Nubuck leather and feature a water-repellent membrane and Merino wool lining. Our DeepGrip outsole is the most contoured outsole we offer, with a deep pattern that ensures stability and a steady gait while providing excellent flexibility and thermal isolation. Additionally, the removable insole made of recycled PU and Merino wool offers a comfortable cushion for your feet.


Shipping early December
12 sizes
Shipping mid-December
12 sizes
Shipping at the end of December
12 sizes
Other colors available: (+
-5
)
What weather are they suitable for?
The Be Lenka Winter 3.0 is the epitome of high-quality winter footwear. These boots are the perfect choice for the upcoming winter and are made with premium leather, a water-repellent membrane, excellent grip, and a soft and cosy Merino wool lining. They offer comfort, reliability, timelessness, unmatched stability, and a breathtaking barefoot experience, even in the most challenging weather conditions. Additionally, the Be Lenka Winter collection has introduced a new addition, Be Lenka Winter Kids, so that the whole family can benefit from perfect winter boots. Regular waterproofing ensures water-repellency, easy maintenance, and a longer lifespan.
Temporarily Unavailable
14 sizes
in stock 7 sizes
14 sizes
in stock 8 sizes
14 sizes
Other colors available: (+
-5
)