Model Winter for the whole family

There is something utterly magical about winter. The world transforms into a white wonderland, with frozen art on windows and the satisfying crunch of snow underfoot. The world seems to slow down, and everything is suddenly calm. Children have a plethora of snow-based activities to enjoy. At the same time, adults can appreciate the beauty of falling and swirling snowflakes, the warmth of a hot drink in hand, and the peaceful atmosphere of this special time of year.
Table of contents
Nothing can ruin the magical experience of winter like cold feet. A good pair of high-quality, warm, and reliable winter shoes can ensure an undisturbed enjoyment of the coldest season. Even the most cold-natured people can benefit from the warmth and comfort of good winter shoes. Be Lenka Winter, our best-selling model of winter barefoot shoes, will keep winter's icy fingers from grabbing your toes. The shoes offer an authentic barefoot feeling along with uncompromising comfort so you can enjoy winter to the fullest.
Are you looking to enjoy the winter and snow while staying warm and comfortable but still experiencing the benefits of walking barefoot? If so, we have a solution that benefits everyone! Our Winter model provides the whole family with the comfort they need. We proudly present our long-awaited Be Lenka Winter Kids model as part of our autumn/winter collection.
Bestseller for everyone
The Be Lenka Winter model has been well-received since its introduction and has quickly become our bestseller. Many of you have been inquiring about a children's version, and we thought, why not? The latest autumn/winter collection finally introduces a long-awaited model, so even the littlest ones can experience the beauty of winter while staying warm and comfortable, just as the adults who wear Winters do.
The adult version enters the season renewed and better than ever. The third generation of best-selling winter boots come with several improvements to provide an even better, warmer, and more comfortable barefoot experience. You won't have to worry about comfort, even when the hardest frosts hit. Our boots are unrivalled and designed to keep you cosy all winter long.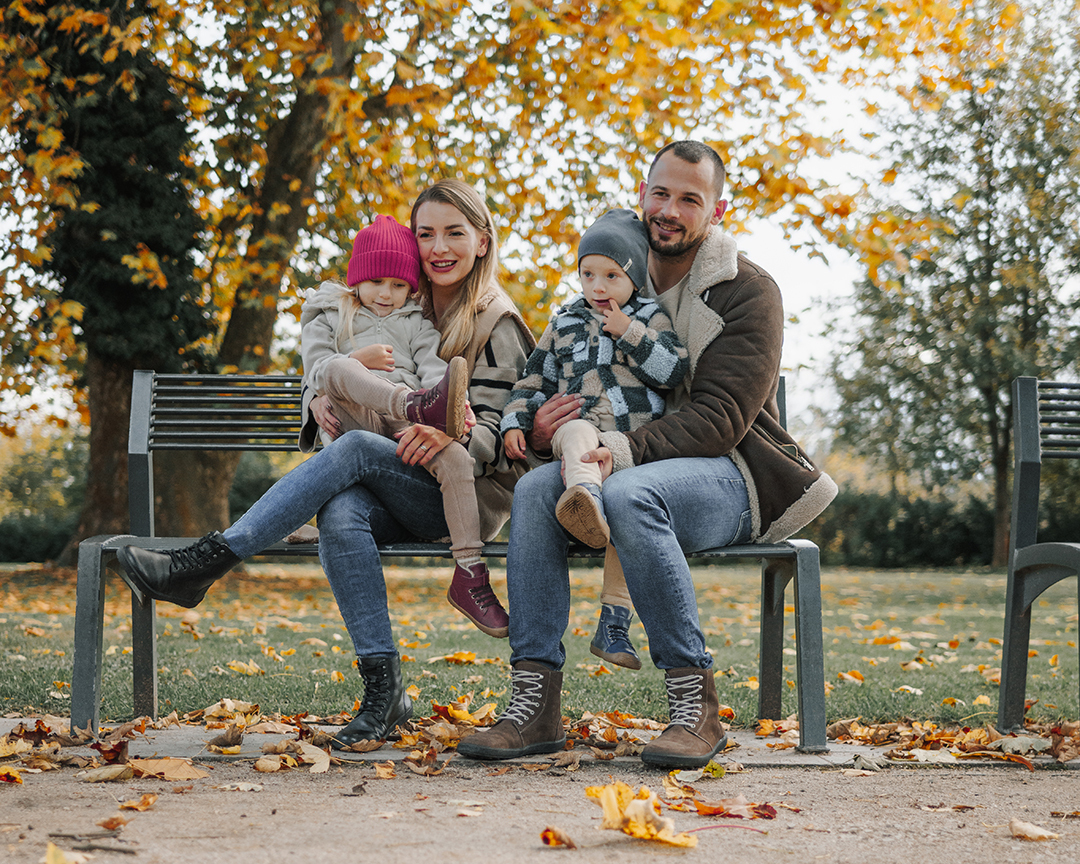 Best-quality materials and reliable grip
There is no doubt why the Winter model became one of our bestsellers. We use only the highest quality leathers - such as matte Nubuck and sleek Nappa. We have added a membrane between the upper and the insole to increase water repellency. The entire inside of the shoe is lined with soft Merino wool, which keeps your feet warm and comfortable and gives you the heavenly feeling of walking on a cloud.
Temporarily Unavailable
14 sizes
Shipping early December
12 sizes
Shipping mid-December
12 sizes
Other colors available: (+
-5
)
The children's shoe model comes with rubber bands and Velcro for easier handling instead of the traditional laces. This feature would be welcomed by the children and the parents who struggle to put shoes on their forever-moving kids. The kid's model is available from size 25, so the whole family can wear Winters in a true matchy-matchy fashion, from the kids to the parents, even to the stylish grandparents. ☺
The Be Lenka Winter boots have a universal, timeless design that complements any outfit. They are perfect for anyone who loves sustainable fashion. You only need one pair of Winters to stay comfortable throughout the winter season. They can even last for many years with proper care and regular waterproofing. This is a massive plus for those who value quality and longevity in their footwear.
The Winter 3.0 features the DeepGrip sole, which has the deepest pattern out of all the soles manufactured by Be Lenka. This unique sole structure ensures stability and safety while walking on ice and snow, making it perfect for winter conditions. The deep lugs in the sole allow for efficient water drainage, preventing slipping and sliding even in wet conditions.
The children's shoes are equipped with the KidsUltraGrip sole that has an anatomical shape to aid in the proper development of the child's foot. It also offers generous space for kids' toes, so they do not feel any restrictions while moving. Furthermore, the sole is slightly prolonged, providing protection at the forefront of the shoe. The playful design on the sole leaves a charming footprint in the snow.
Reminding you that both types of soles are made of highly resistant and ultra-flexible rubber may be unnecessary. But for the record, yes, they are. ☺
Shipping at the end of December
12 sizes
in stock 8 sizes
14 sizes
in stock 7 sizes
14 sizes
Shipping early December
12 sizes
Other colors available: (+
-5
)
The best reward - happy customer
When we develop new shoe models, we always prioritise the customers. Our goal is to create shoes that stand out due to their unique design and timelessness, shoes that bring joy to their owners. However, we don't stop there. We strive to create highly functional shoes and provide an unrivalled barefoot feel. Our shoes promote healthy feet and proper foot function, paving the way for overall foot health. We take great pride in seeing how much our customers love our shoes, and your reviews constantly motivate us to continue our meaningful mission.
Thanks to the high demand for a kids' version of the model winter, we are proud to finally introduce the Be Lenka Winter Kids, making the Winter collection (3.0&Kids) the first Be Lenka shoes for the whole family. We are confident that Winter Kids will be as popular as its older brother, and we cannot wait to see how they perform.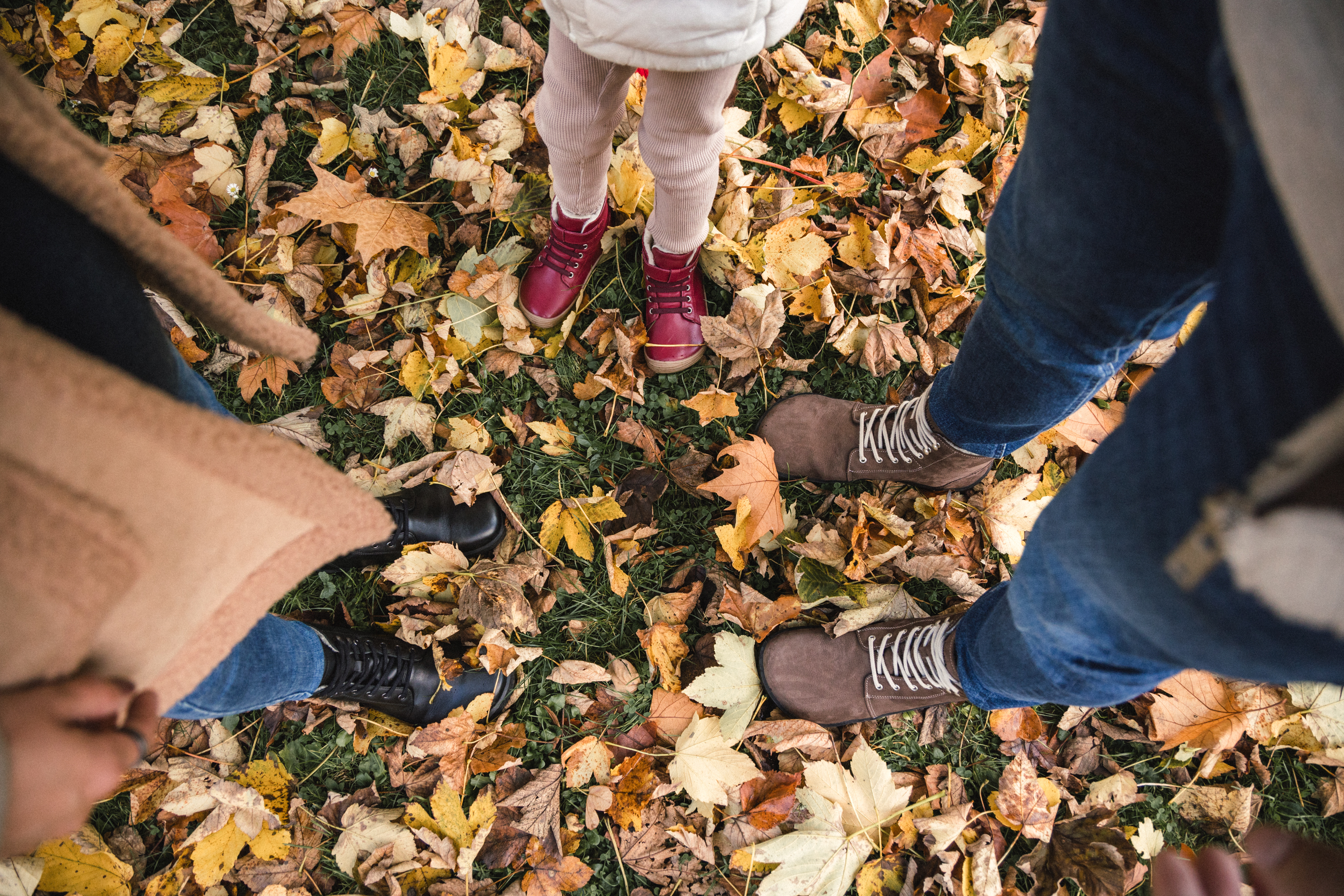 What do our customers say about Be Lenka Winter? "Amazing shoes! Very comfortable and warm," says Teodora.
Sofia adds: "I loved these shoes! Wore them all winter long; even when walking through the snow, they kept my feet warm. I would recommend getting one size up if you think it might be a tight fit; there's lots of insulation, so you can wear them with a thin sock even in the winter. I've found that they are really durable, too. I've been wearing them as hiking shoes of a sort as of late, and they require minimal cleaning; they are sustainable for all types of activities."
Brian H. says: "I've now had 3 months to try out my new Winter Boots. Based on the brutally cold temperatures and snowfall in the Rockies this year, I can safely say that these are the best boots I have ever owned. After spraying them with some Nikwax, I've worn them on several multi-hour treks in deep snow and very cold, and my feet have stayed warm and dry. I even tried them out with 2 different types of traction aids, and they worked flawlessly. Great boots!"
MWright: "So this is my follow-up review after a few weeks of wear…my favourite Be Lenka shoes and quite possibly my favourite shoes, period! These boots are soft (zero break-in) ultra comfortable with just the right amount of insulation. Warm but not sweaty, so I've been able to wear them indoors and out all day long with no issues. The wool has compressed with repeated wearing a making for a foot-hugging fit. Awesome boots!"
"I'd say they're as comfortable as slippers, but I wish I had slippers this comfortable. These are the first pair of winter boots that fit my caveman feet and the most comfortable shoes I own. They were worth the shipping cost; I love them so much," said Joe W.
We have received an overwhelming response to our Be Lenka Winter boots, with 911 fantastic reviews so far. We have read every single one of them and are incredibly grateful. Be Lenka Winter is a product that we are immensely proud of. It is our first model designed for the whole family, making it all the more special. We are confident that Be Lenka Winter Kids will receive the same praise. The parents who appreciate and love their Winters know that Winter Kids is the best footwear they can give their children, as it will help them withstand all the challenges of winter and ensure their pure and innocent love for this magical season remains intact. After all, 'tis the season to be jolly!
Treat yourself and your family to an unparalleled barefoot experience, even in the snow, with Be Lenka Winter 3.0 and Be Lenka Winter Kids.