Paediatrician Moravčíková: Barefoot shoes are the best option for children's feet

Children's feet are adapted to walking barefoot. While walking barefoot is the most natural way for children to move, it is not always practical. Wearing barefoot footwear encourages a natural gait with proper foot motion and also protects the foot from injuries.
At birth, a person's feet are fully equipped to handle the daily load without any artificial support. However, many adults have lost the functionality of their feet over time due to inappropriate footwear such as high platforms, narrow toe-boxes, or hard materials. "However, children have an ideal opportunity to develop proper walking habits, to naturally strengthen the tendons and muscles of their feet. They don't need any orthopaedic shoes or shoes that support the arch in any way," says Dr. Miroslava Moravčíková.
The right step into the life
Walking barefoot and wearing barefoot shoes have undeniable benefits for the healthy development of a child's feet. Barefoot shoes provide enough space for all the toes, not just when standing or sitting, but also when moving. Since children are constantly on the move, this is especially important. Moreover, these types of shoes are helpful in maintaining proper body posture.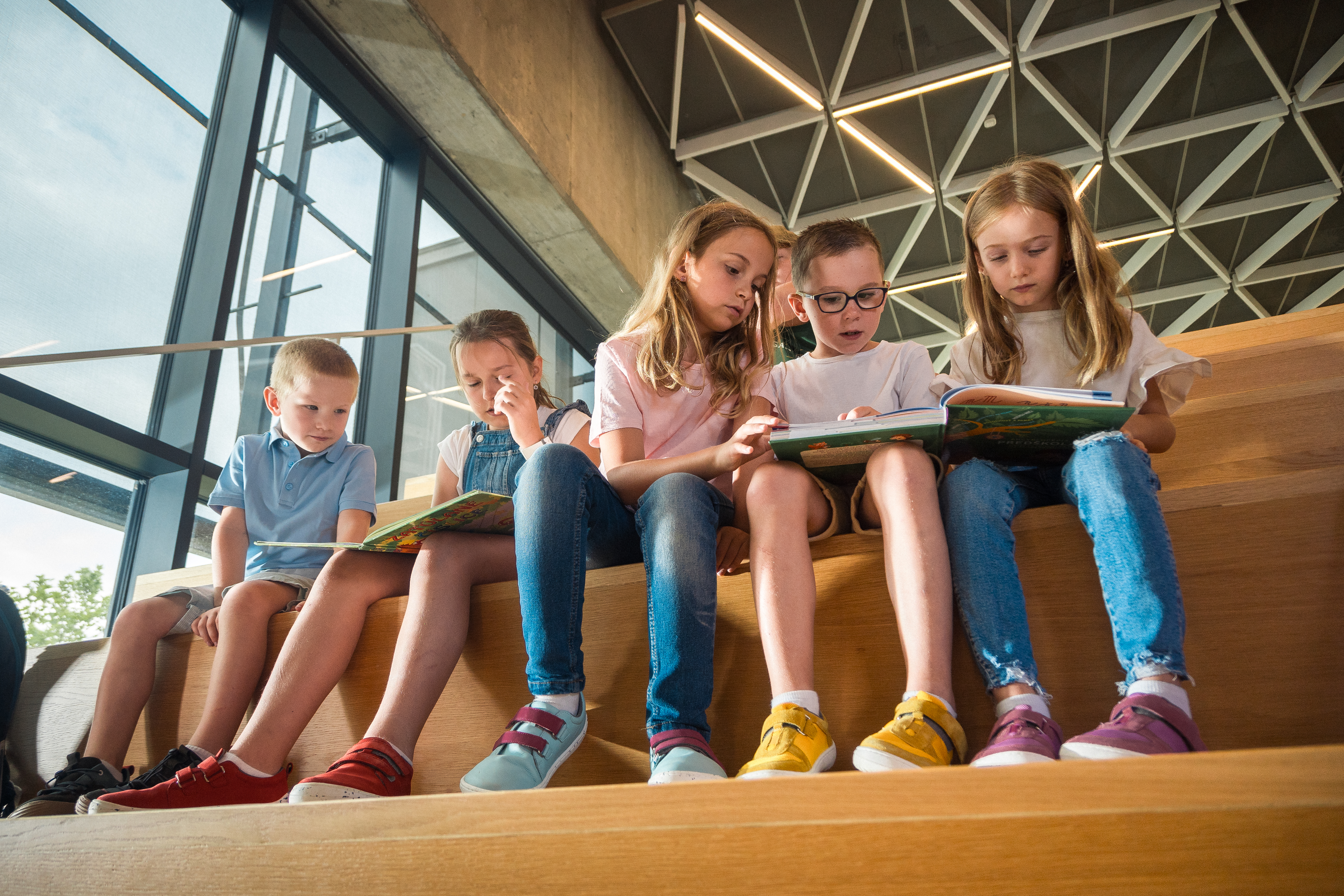 Many experts are now of the opinion that shoes with raised heels or orthopaedic insoles are not the best choice for young children. Dr Moravčíková agrees with this view. "As a result of the long-term wearing of shoes that are too hard, when the child cannot flex their feet sufficiently when walking, the muscles quickly become lazy, which can lead to flat feet," writes the renowned paediatrician in one of her posts.
The problem is the rigidity and elevated heel
"Orthopaedic footwear is specifically designed for children with orthopaedic issues," says Dr Moravčíková. It means that children without foot problems should avoid using orthopaedic shoes or insoles.
There are certain risks involved in using such footwear. It can restrict the natural movement of the feet and toes or cause harm due to its material composition. If the footwear is either too hard or too soft, it can do more harm than good to the foot. On the other hand, the benefits of barefoot shoes are appreciated not only by barefoot enthusiasts but also by many experts.
What attributes should a child's shoe have for children with no obvious foot problems?
FLEXIBILITY
It is important that a shoe be flexible and able to be rolled up. This flexibility and pliability of the materials will ensure that all the toes in the shoe can move freely in all directions. When a shoe is rigid, the child falls on the entire surface of the foot, which can reduce the quality of movement and lead to various deformities. Therefore, it is essential to choose a shoe that allows for natural movement and comfort.
ZERO INCLINE
It's important for the heel and forefront of a shoe to be level, which is referred to as zero drop. This is a characteristic mainly found in barefoot shoes. Shoes without heels can help improve posture and balance, and also strengthen the Achilles tendon and calf muscles by making them work harder.
GENEROUS SPACE FOR TOES
It's important for shoes to have enough space in the forefront for each toe. When toes are squeezed, they can become deformed over time, such as with hallux valgus (bunions). Additionally, the tip of the shoe should not be raised, and all toes should be in contact with the ground while walking.
LIGHTWEIGHT
The shoe should be lightweight to prevent leg fatigue for active children.
Be Lenka set the bar really high
Be Lenka, a company based in Žilina, is dedicated to creating the perfect footwear for children using state-of-the-art technologies. They devote a significant portion of their activities to research and development. The journey from the initial design (the creation of the hoof) to the final product is extremely challenging.
The barefoot shoe brand, led by CEO Juraj Fehervari, collaborates with Palacký University in Olomouc, where they conduct a thorough analysis of athletes' movements. The university has several modern devices that analyse foot motion and assess the foot itself.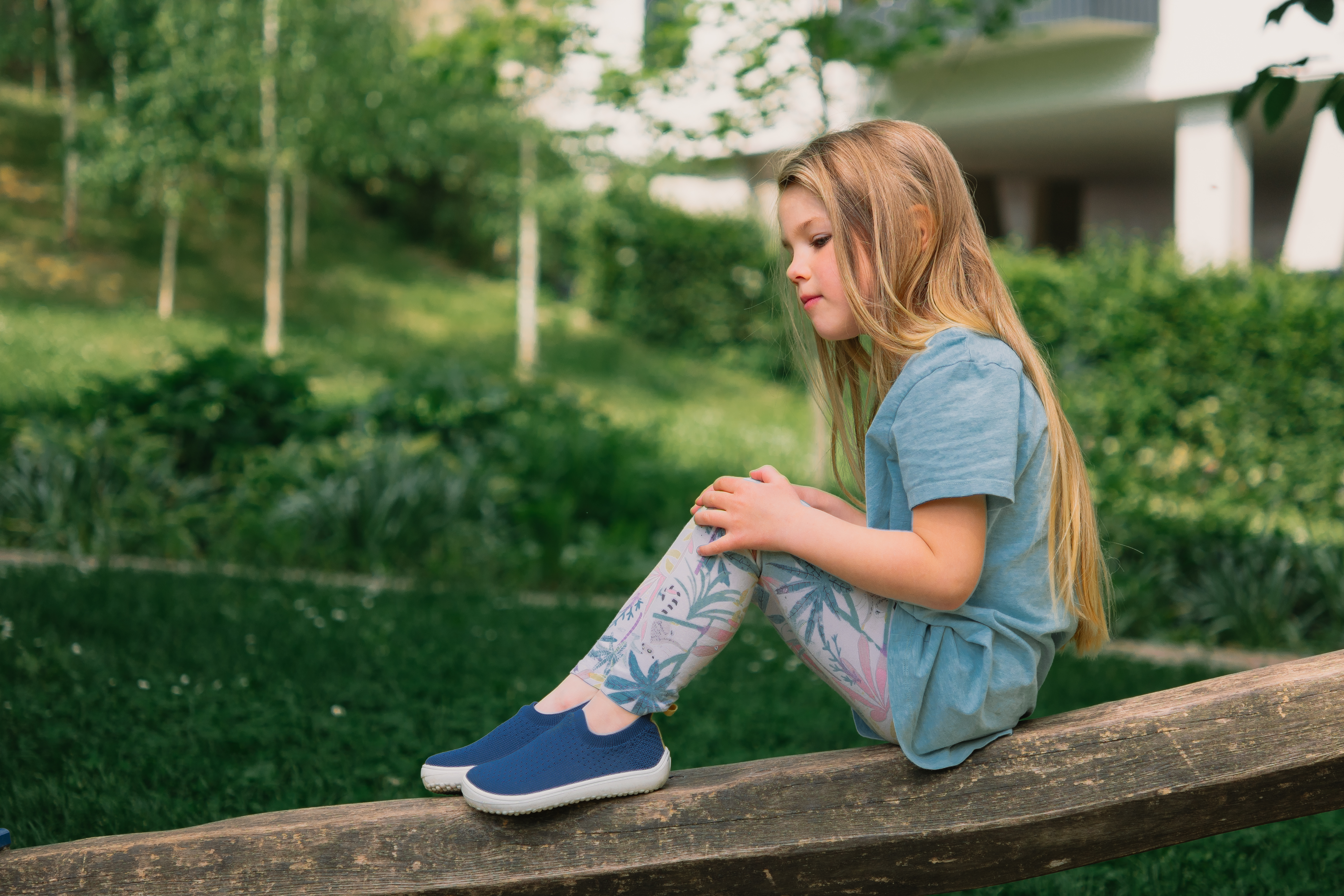 One of these devices can obtain 3D scans of the feet. Dozens of children's feet are scanned and then used to create shoes that are tailored to their precise anatomical measurements. Different foot types and the condition of each child's arch are taken into account during the design process.
VIDEO: Research and development of anatomical hooves thanks to 3D scans of the feet