Only foot-shaped is the right shape - barefoot shoes respect the shape of the foot

Foot-shaped shoes, also known as minimal/barefoot or natural shoes, are footwear designed to mimic the natural shape and function of the human foot. They are a comfortable and healthy alternative to traditional shoes, which can often be rigid and restrictive.
Our feet deserve enough space
These shoes have gained popularity in recent years due to the growing awareness of the importance of proper foot care. The human foot is a complex structure. Each foot comprises 26 bones, 30 joints and more than 100 muscles, tendons and ligaments to support the body and provide balance. Unfortunately, many traditional shoes can interfere with this natural structure, leading to pain, deformities, discomfort, and even long-term damage. In the worst cases, permanent deformities are caused by the shoes' narrow toe box.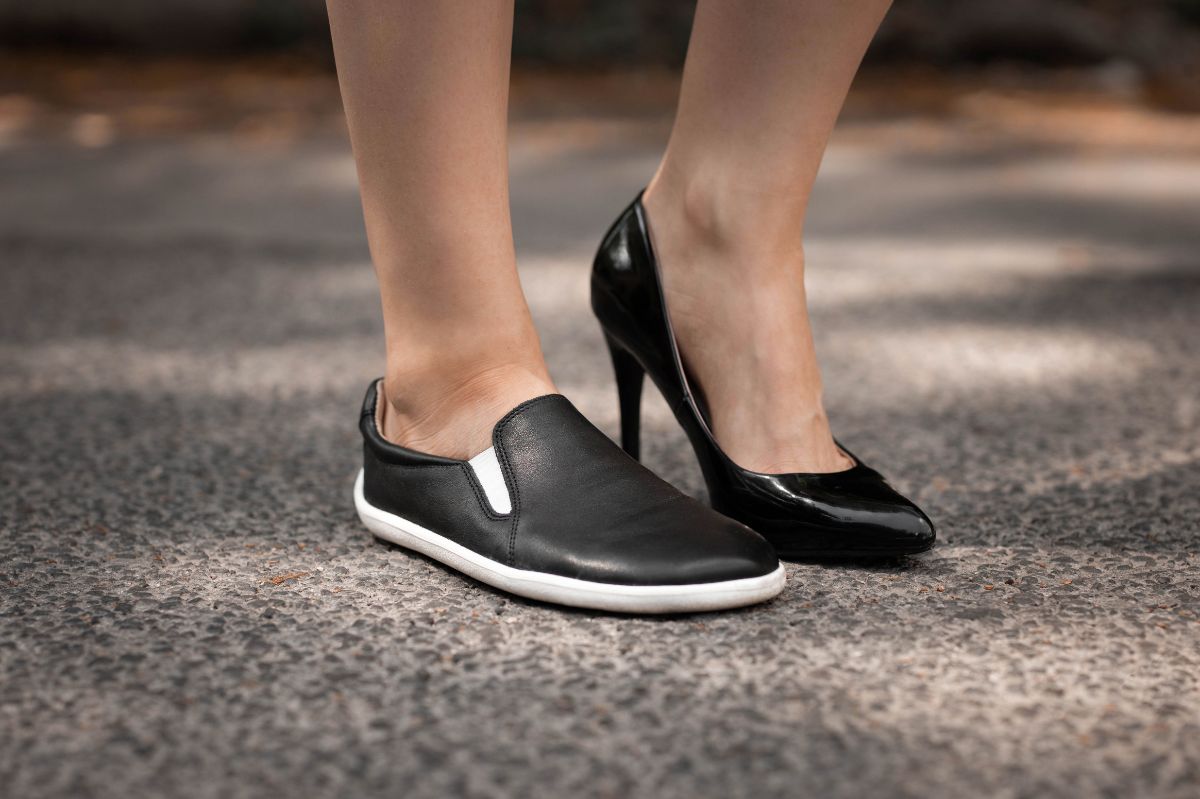 So that our toes can move freely
Foot-shaped shoes support the foot's natural functions and allow maximum movement and flexibility. Barefoot shoes are made from flexible materials and have a wide toe box, providing plenty of space for the toes to move freely and independently. They also feature thin soles for optimum ground feel and zero heel elevation to reduce stress on the ankle. Zero-drop is one of the most critical aspects of these shoes, which means being flat from heel to toe allows natural gait and even muscle engagement improving our stability.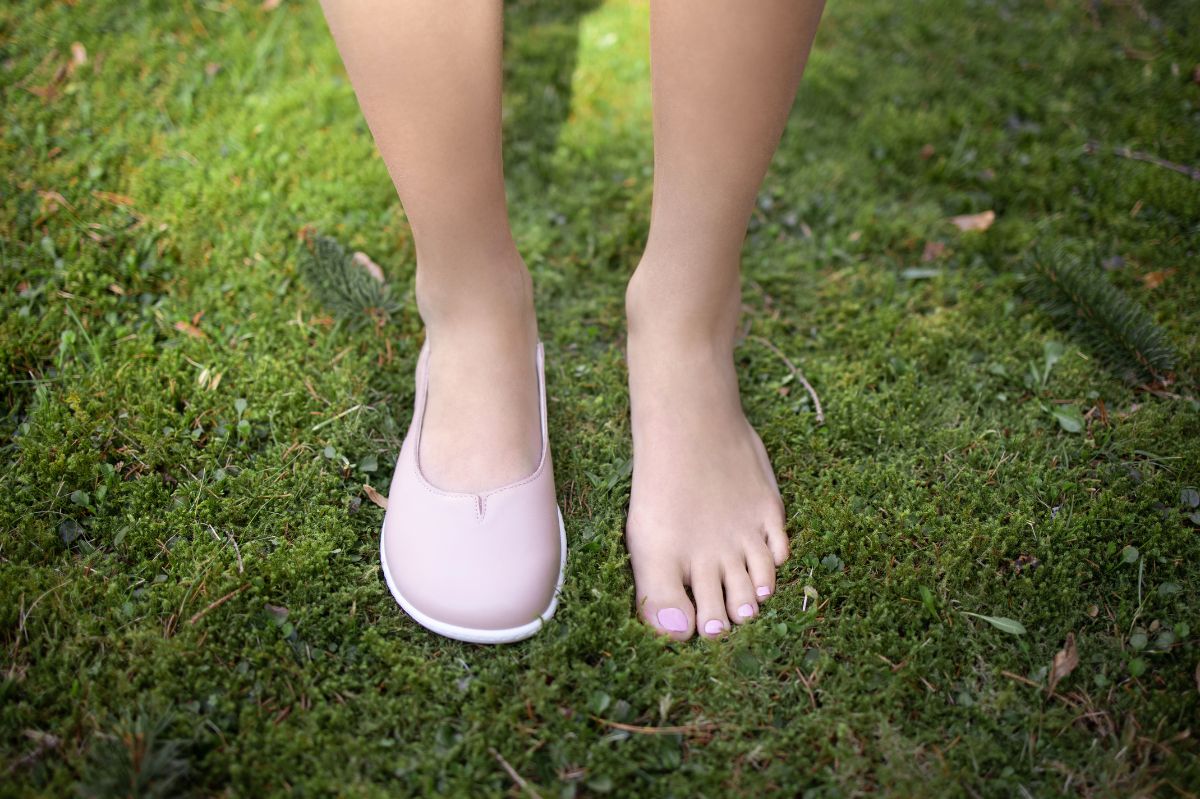 One of the most significant benefits of foot-shaped shoes is that they are made from lightweight materials. Thanks to this, they can help alleviate foot pain and discomfort and also help reverse foot health conditions (such as muscle, tendon strains or joint sprains) caused by traditional shoes.
Barefoot as prevention from foot deformities
Foot-shaped shoes help stabilise your arches by strengthening the muscles in your feet. If you're always wearing supportive shoes with soft but thick soles, you are at risk of weakening the foot muscles and tendons due to underutilization.
Thanks to the extra space in the front part of the shoes, they can also reduce the risk of bunions and hammertoe by not squishing the big toe and restricting the overall toe movement as conventional shoes do.
Additionally, foot-shaped shoes can help prevent long-term damage to the feet by promoting good posture and supporting the body's natural alignment.
Design and comfort without compromise
In addition to their health benefits, foot-shaped shoes are becoming increasingly popular due to their stylish and modern design. Brands such as Be Lenka and Barebarics offer a range of styles and colours, making it easy to find a pair that fits your feet and style.
To sum it up, foot-shaped shoes are a great alternative to traditional shoes for those looking to promote foot health and comfort. With their supportive design and stylish look, they are an excellent investment for anyone looking to improve the health and well-being of their feet.
By choosing any of the Be Lenka models, you can be sure that each of them respects the shape of your foot because only foot-shaped is the right shape.