Barefoot Sneakers Be Lenka Elevate - Grey
Unlock the freedom of barefoot living with Be Lenka Elevate minimalist sneakers. Thanks to their featherlight design and breathable knit fabric, they are perfect for warm, dry spring/summer days for a variety of outdoor & indoor activities. You can seamlessly pair them with shorts, skirts, dresses, chinos, jeans or any casual wear. Experience unrestricted toes, dry airy feet, and a blissful barefoot feeling. Stitched sole for durability.
---
Choose size
Colour / Shade
Availability: choose variant
Add to cart
Barefoot footwear attributes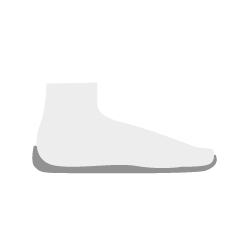 Zero Drop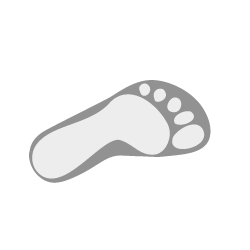 Wide Toe Box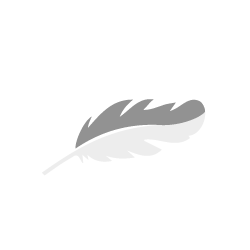 Light weight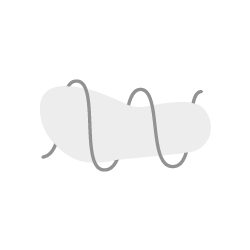 Flexible sole
Customer Reviews
Average rating based on 24 reviews
---
Description & Specifications
Material:
Uppers: Textile
Lining: Microfiber
Sole: Be Lenka - UrbanComfort (TR)
Insole: Recycled PU + Cotton (Removable)
Made in Portugal
Trendy casual & sporty looks
Breathable & flexible uppers
Removable insole for enhanced ground feel
Laceless design for easy on and off
Avoid sandy surfaces or water activities to maintain the functionality of stretchable and breathable materials
The UrbanComfort sole designed for everyday barefoot comfort
The new TR blend is characterized by excellent abrasion resistance while maintaining excellent flexibility
Stitched sole for durability
Barefoot footwear attributes:
Wide foot-shaped toe box offers ample space for the toes to wiggle
Zero drop (sole with no difference in height from heel to toe) helps maintain correct body alignment and supports natural gait
Thin sole (4mm without lugs) stimulates foot nerve endings & provides an excellent ground feel
Flexible upper & sole allow your feet to move and flex naturally ensuring better muscle and tendon function.
Lightweight design prevents foot fatigue
Type: Walking shoes

---
Size chart
| | | |
| --- | --- | --- |
| Size | Width | Length |
| 36 | 8,9 | 23,3 |
| 37 | 9,3 | 24,0 |
| 38 | 9,5 | 24,5 |
| 39 | 9,7 | 25,0 |
| 40 | 9,9 | 25,7 |
| 41 | 10,0 | 26,4 |
| 42 | 10,3 | 27,2 |
| 43 | 10,5 | 27,9 |
| 44 | 10,7 | 29,0 |
| 45 | 10,8 | 29,6 |
| 46 | 11,2 | 30,3 |
| 47 | 11,4 | 31 |
The size chart indicates the inner length and width of the shoes in centimetres.
When choosing the size of shoes, it is necessary to consider other aspects in addition to the shoe size chart (foot physiology - shape, toe width, instep, and others) that can have an impact on how the shoe will fit your foot.
We recommend adding an excess of 0.5 - 1.2 cm to the total length of your foot, which will give you your ideal shoe size.
How to measure your foot correctly?
Place a blank A4-sized paper on a flat, smooth and even surface.
Step onto the paper with all your weight on the leg.
Use a pen/pencil to mark the heel and the farthest point from the heel (beware, it may not always be the big toe)
Measure the distance between these two points on feet with a ruler (the difference can be ± 0.5 cm)
The number obtained is the length of the foot
Add an extra 0.5-1.2 cm (ideal leeway) to the length of the foot, and you will get the ideal size of your shoe.
Find your shoe size per the above measurements by referring to the size chart for each product on our website.
The size chart indicates the inner length and width of our barefoot shoes in centimetres.
Important note
Our size charts may not correlate with other brands. Hence we recommend following the above steps to determine your correct Be Lenka barefoot shoe size.
How to choose correct size of barefoot shoes?
How to clean & waterproof leather barefoot boots