Handcrafted with emphasis on quality & durability
Each pair of Be Lenka barefoot is precisely cut and put together by local skilled craftsmen from Slovakia and Czech Republic. By producing & sourcing locally (within Europe), we are also able to reduce carbon emissions immensely.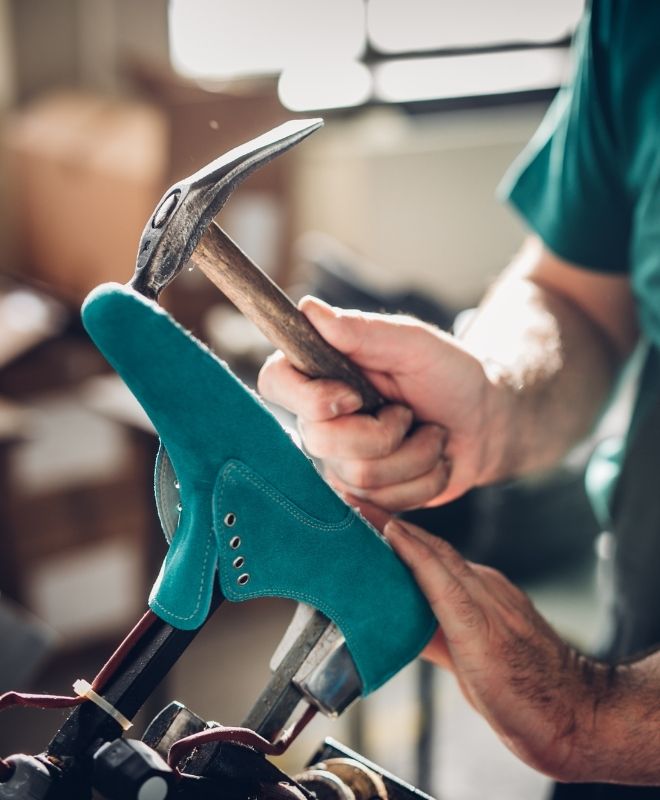 Local manufacturing also ensures correct implementation of our strict quality control measure resulting in exceptional quality that you expect from us. Therefore, when you choose Be Lenka shoes, you can expect them to last, which means you don't have to replace your shoes every few months.
Before the shoes reach you, they are carefully inspected by many of our skilled shoemakers assisted by modern machines, which can pick up even the slightest of flaws that a human eye could miss. However, the production is still largely manual, where each pair is shaped separately by the shoemaker's hands.
Employee fair treatment and their health & safety are paramount for us.
We produce ethically under safe working conditions, adhere to strict European union employee health and safety standards, and provide fair remuneration to our employees.
We only use the highest quality materials
Premium, modern, high-quality and carefully processed materials, such as merino wool or leather, are the basis of our every collection. We prefer European suppliers instead of Asian suppliers, making our shoes a bit expensive, however of far better quality.
The fact that there are thousands of satisfied customers in various countries around the world who speak different languages speaks volumes of our quality.
We believe that we represent values that are of great importance to you as well. We want to show that we can build a trustworthy and ethical brand that respects nature and every involved person, which brings you comfort and peace of mind while walking in our shoes.
You can read more about our approach to fair business and production in our blog.