Barefoot Sneakers Barebarics Bronx - Mustard
Minimalism and style? Introducing Barebarics Bronx barefoot shoes in Mustard. Minimalistic design, a sophisticated combination of leather and textile guarantees ultimate comfort with every step. Elastic tongue makes putting on/off so easy. Let your feet shine in a stylish design with reflective and colourful details ensuring your safety.
---
Choose size
Colour / Shade
Availability: choose variant
Add to cart
Barefoot footwear attributes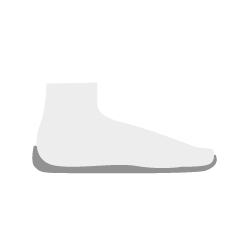 Zero Drop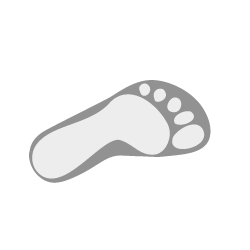 Wide Toe Box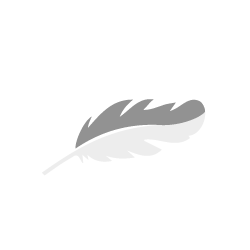 Light weight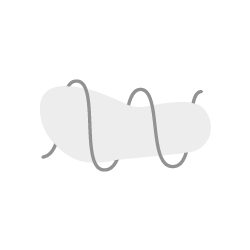 Flexible sole
Customer Reviews
Average rating based on 2 reviews
---
Description & Specifications
Materials used:
Barebarics sneakers are produced using processes that minimize the impact on the environment.
The upper is a combination of leather and textile
The lining is made of Lycra and microfibre
The sole is made from soft synthetic rubber with high wear-and-tear resistance. The ComfortGrip sole is designed to provide unparalleled comfort during movement while exploring new places, not only in the city jungle
The removable insole comprises PU recycled material and microfiber, which provides excellent breathability and keeps your feet dry
Barefoot properties
Anatomic shape – The sneaker respects the shape of the feet. It creates roomy space for toes during movement, it prevents toes from being pressed or developing calluses
Material flexibility – The flexible sole enables necessary movement. The feet are not restricted and strengthen naturally
Zero-drop – The heel and front of the shoe are levelled. Thanks to this, the body posture and overall correction of the centre of gravity are improved
Adaptive sole – 4 mm thick (without protrusions) stimulates nerve endings. It strengthens balance, and awareness of the terrain and it protects the feet
Lightweight – The Barberics sneakers are lightweight and with no arch, which prevents leg fatigue and supports the correct walking stereotype
More info
Walking footwear
Modern city design
Designed and hand-crafted in the EU, made from local and sustainable materials
Great durability and long-lasting colours
Dermodry Coolmax® technology for continuous moisture drainage
Available in sizes 36-47 (according to European measurements)


---
Size chart
| | | |
| --- | --- | --- |
| Size | Width | Length |
| 36 | 8,8 | 23,3 |
| 37 | 9,0 | 23,9 |
| 38 | 9,2 | 24,6 |
| 39 | 9,4 | 25,3 |
| 40 | 9,6 | 25,9 |
| 41 | 9,8 | 26,6 |
| 42 | 10,0 | 27,3 |
| 43 | 10,2 | 27,9 |
| 44 | 10,3 | 28,6 |
| 45 | 10,5 | 29,3 |
| 46 | 10,7 | 29,9 |
| 47 | 10,9 | 30,6 |
The size chart indicates the inner length and width of the shoes in centimetres.
When choosing the size of shoes, it is necessary to consider other aspects in addition to the shoe size chart (foot physiology - shape, toe width, instep, and others) that can have an impact on how the shoe will fit your foot.
We recommend adding an excess of 0.5 - 1.2 cm to the total length of your foot, which will give you your ideal shoe size.
How to measure your foot correctly?
Place a blank A4-sized paper on a flat, smooth and even surface.
Step onto the paper with all your weight on the leg.
Use a pen/pencil to mark the heel and the farthest point from the heel (beware, it may not always be the big toe)
Measure the distance between these two points on feet with a ruler (the difference can be ± 0.5 cm)
The number obtained is the length of the foot
Add an extra 0.5-1.2 cm (ideal leeway) to the length of the foot, and you will get the ideal size of your shoe.
Find your shoe size per the above measurements by referring to the size chart for each product on our website.
The size chart indicates the inner length and width of our barefoot shoes in centimetres.
Important note
Our size charts may not correlate with other brands. Hence we recommend following the above steps to determine your correct Be Lenka barefoot shoe size.
How to choose correct size of barefoot shoes?