Ballet Flats Be Lenka - Harmony - Jute Brown
Excl. Tax
Amp your style game with Be Lenka Harmony ballet flats. Casual, relaxed looks combined with unmatched barefoot comfort. Completely in sync with your fast-paced lifestyle, these pair of slip-on flats can effortlessly add flair to all your casual and semi-formal outfits. Suitable for everything from work, social events, and family outings, they are made with love in Europe with premium quality materials for that stylish & elegant look providing a blissful all-day comfort of barefoot footwear. Stitched sole for durability.
---
Choose size
Colour / Shade
Availability: Temporarily Unavailable
Notify me when the product is restocked
Lowest selling price in the last 30 days before price reduction: $ 139
Barefoot footwear attributes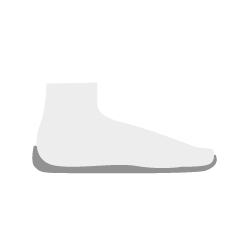 Zero Drop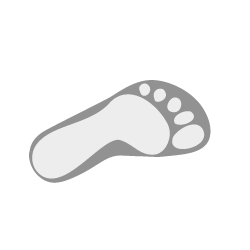 Wide Toe Box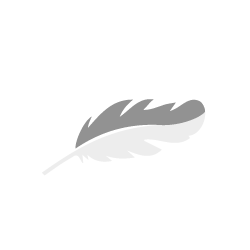 Light weight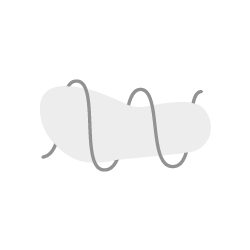 Flexible sole
Customer Reviews
Average rating based on 27 reviews
---
Description & Specifications
Materials
Upper: Textile
Lining: Microfibre
Insole: Microfiber + Latex 2.5mm + Anti-slip layer (Removable)
Sole: Be Lenka AlldayComfort (TR)
Enhance your everyday wardrobe with Be Lenka Harmony, sleek & lightweight barefoot ballet flats. They are crafted with premium quality materials; these slip-on style shoes go easily with various outfits.
Practical features such as an elastic band on the front make them easy to wear and prevent coming off even while walking. You can wear them even without an insole, thanks to the soft microfibre lining. The removable insoles make them easy to clean and maintain. Stitched sole for durability.
The ultra-flexible and durable 4 mm sole allow your feet to move and flex naturally. The wide-toe box (front part) allows unrestricted freedom for your toes, guaranteeing all-day comfort.
Barefoot footwear perfectly mimics walking barefoot, just as nature intended. The minimalist AlldayComfort sole specially designed for Be Lenka ballerinas. The new TR blend is characterized by excellent abrasion resistance while maintaining excellent flexibility.
Barefoot attributes:
- Wide foot-shaped toe box
- Flexible sole
- Zero heel elevation & Zero toe spring (flat from heel to toe)
- Lightweight
Type of footwear: Walking shoes
---
Size chart
| | | |
| --- | --- | --- |
| Size | Width | Length |
| 36 | 8,7 | 23,7 |
| 37 | 8,9 | 24,3 |
| 38 | 9,1 | 25,0 |
| 39 | 9,3 | 25,8 |
| 40 | 9,4 | 26,4 |
| 41 | 9,6 | 27,0 |
| 42 | 9,8 | 27,7 |
| 43 | 10,0 | 28,3 |
The size chart indicates the inner length and width of the shoes in centimetres.
When choosing the size of shoes, it is necessary to consider other aspects in addition to the shoe size chart (foot physiology - shape, toe width, instep, and others) that can have an impact on how the shoe will fit your foot.
How to measure your foot correctly?
Place a blank A4-sized paper on a flat, smooth and even surface.
Step onto the paper with all your weight on the leg.
Use a pen/pencil to mark the heel and the farthest point from the heel (beware, it may not always be the big toe)
Measure the distance between these two points on feet with a ruler (the difference can be ± 0.5 cm)
The number obtained is the length of the foot
Add an extra 0.5-1.2 cm (ideal leeway) to the length of the foot, and you will get the ideal size of your shoe.
Find your shoe size per the above measurements by referring to the size chart for each product on our website.
The size chart indicates the inner length and width of our barefoot shoes in centimetres.
Important note
Our size charts may not correlate with other brands. Hence we recommend following the above steps to determine your correct Be Lenka barefoot shoe size.
While ordering ballet flats and sandals, we recommend a smaller size.
How to choose correct size of barefoot shoes?