What to do when the baby refuses to breastfeed?

Breast milk begins to form during pregnancy, at the very beginning of the second trimester. The mummy's breasts are ready for the baby right after the baby's birth. Breastfeeding is, indeed, a beautiful and rewarding experience, but it can come with difficulties. In fact, plenty of them. Newborns can have problems latching on or learning to breastfeed, even older babies, who have been breastfeeding well for weeks or months, suddenly stop. Why?
Article content
Why does a baby reject a breast?
In general, a baby who won't nurse, can't nurse. Your goal is to (hopefully) identify why. Turning away from a breast, always latching on/off, crying… These are the way babies, who refuse to breastfeed, react to the flow of milk, which may be insufficient.
There are several reasons for low milk supply. The reason number one - the baby has a weak or inefficient latch from the beginning. Milk production works through demand and supply process; insufficient or inadequate latching may cause decreasing tendencies in lactation. Low milk flow is frustrating, the baby may become a fussy nurser and will eventually refuse to nurse at all.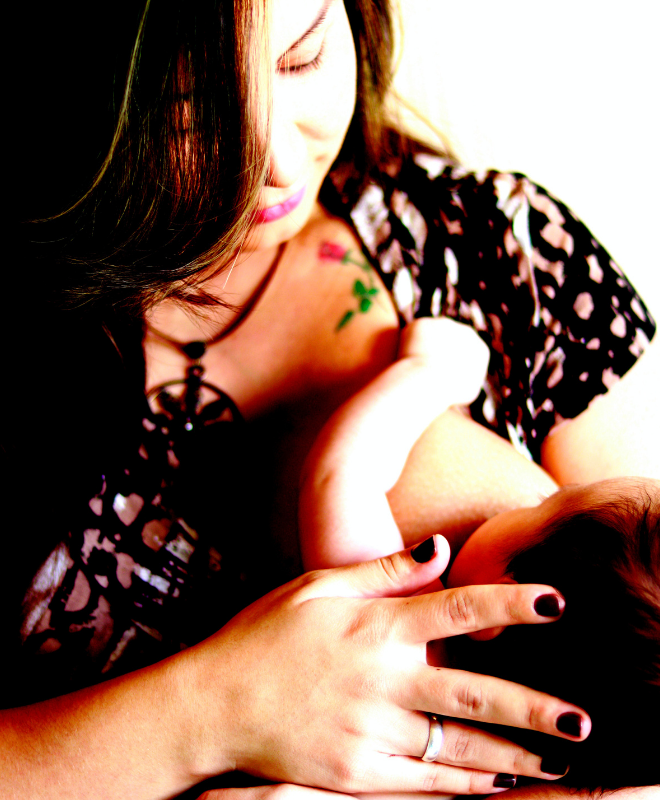 However, enough milk but it does not necessarily mean staying out of trouble. Mums with sufficient milk flow are most likely to face breastfeeding challenges. Surprising, right? Their babies are used to lavish and fast milk flow, so even a slight change can disturb them quickly, and they become fussy and fidgety.
Reason number two – you have your period back. "Hurray"! And as the cherry on top, many nursing mothers find that, when they have their period, their babies seem to be fussier right along with them. There's a reason for that. Elevated levels of estrogen, during your period, have a suppressing effect on milk supply and the taste of milk changes, too.
Reason number three – contraception. If you plan on keeping breastfeeding, you should stay away from hormonal birth control. As already mentioned above, estrogen in contraception pills negatively affects lactation. If you insist on protecting yourself, wait at least six weeks after the birth and then take the progesterone-only pills. Other safe options for birth control are intrauterine devices (IUDs), arm implants, contraceptive shots.
Breastfeeding and solids
The reason behind the baby's rejection of the mummy's breast may be that the baby, over six months old, is overeating solid food. It is essential to keep in mind that solids during the first year are only meant to complement breastmilk, not take precedence over it or replace any breastfeedings. A mother who observes that her infant does not want breast milk should reduce the amount of baby food.
Breastfeeding on demand
All mums eventually come to the point where they want their infant to sleep through the night. They reduce the number of breastfeeding sessions or prolong the time between sessions and at the end, they skip night breastfeeding altogether. But is this approach correct? How does it affect overall breastfeeding and milk production? Babies who want to nurse on demand and are not allowed to do so can be fussy and upset, and they can refuse the breast at all. To avoid all this trouble, you should keep breastfeeding on demand, even at night, until the baby is 18 months old.

The rejection or baby-led weaning?
If your baby starts to refuse to breastfeed, you might easily assume she wants to wean. Do not get fooled, it will eventually happen, but much later. Children who are not breastfed tend to react differently in the stress situation in comparison with breastfed babies. For example, when they fall down and hurt themselves or when they are tired or try to fall asleep. On the one hand, they need to be breastfed, on the other, they are refusing to do so.
How to get the baby back on track with breastfeeding
Have you observed that your baby is not satisfied with the amount of breast milk, or have you noticed any discontent during breastfeeding sessions? Yes? Then take the necessary measures such as trying to support your milk production by taking natural supplements (Fenugreek, Blessed Thistle, etc.) after consulting the problem with your doctor or with a lactation consultant. If your baby does not breastfeed as she did before, try to get rid of his or her pacifiers and bottles – it usually helps to improve the situation.
When your baby finally latches on keep on squeezing your breast to boost the milk flow. Always express breastmilk when your baby refuses to nurse to maintain the milk supply. Use the expressed breastmilk to feed your baby using a spoon, a tube, a syringe or a cup (avoid bottle-feeding).
If you want to solve the breastfeeding problem, allow your baby as much physical contact with you as possible, skin on skin ideally. Babywearing, using Lenka baby-carriers or baby-wraps, offers the perfect solution as you are both close to your baby and functioning normally at the same time. Sleep with your baby, cuddle as much as possible, take baths together. Avoid using pacifiers and strollers.
Think positive, talk to your baby, sing and dance softly, smile at your little one. Look him/her in the eyes, offer him/her your breast, but do not push it. It takes time, so take it easy. When you want to nurse your baby, get rid of all distractions that may steal your baby's attention.
To sum it all up: keep in mind that fussy or refusing nurser does not necessarily mean that your breastfeeding journey came to an end. Baby led weaning typically occurs around 30 months of baby's age.