Be Lenka Kids barefoot - Play - Navy
$ 89

Excl. Tax
$ 71.20
Excl. Tax
Lowest selling price in the last 30 days before price reduction: $ 89
Excl. Tax
Let your little ones run wild in Be Lenka Play kids barefoot and keep them looking stylish and feeling comfy. These gorgeous, premium leather barefoot shoes with ergonomic foot-shaped design, wide toe box, thin & flexible 6 mm sole and zero drop are specially designed for kids' growing feet. Barefoot shoes with a perfect blend of looks and functionality which kids love to wear all day long. Stitched sole for durability.
---
Choose size
Colour / Shade
Availability: Temporarily Unavailable
Notify me when the product is restocked
Barefoot footwear attributes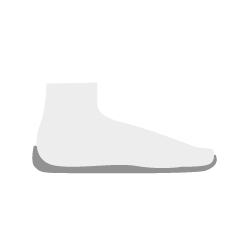 Zero Drop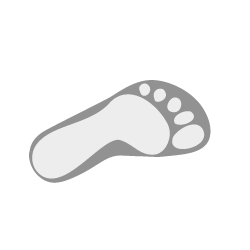 Wide Toe Box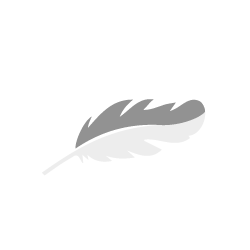 Light weight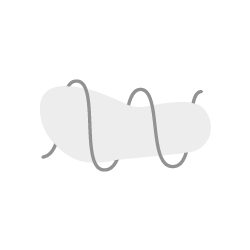 Flexible sole
Customer Reviews
Average rating based on 273 reviews
Sarah Verified customer
My son has been wearing vivo barefoot shoes but these are so much better! Beautiful soft leather, easy for him to put on by himself & they look great. Thank you for making a great product!
---
Liesbeth Verified customer
My daughter (4yo) loves them! This was her first barefoot shoe. She needed a moment to get used to the fact her toes had so much wiggle room, but now it's the only pair of shoes she wants to wear! I got them a size larger than the sizing guide recommended. The extra toe space is perfect for the further development of her feet.
---
rita Verified customer
My daughter loves her shoes!
---
Angelika Verified customer
Very fast delivery, shoes fit, happy kid, happy parents!
---
Andie Verified customer
Great shoes and super fast delivery!
---
Andie Verified customer
Great shoes and super fast delivery!
---
Linda Verified customer
Polpular shoes here at home and made for "fast running" says my 4 year old 🤗
---
Ida Verified customer
My 4 year old son loves his cool blue shoes and I love them too ☺️ Expensive with shipping and customs to Norway but I'm very happy I got him these shoes!
---
Diana Verified customer
The shoes are amazing and the shipping was faster than expected, the kids said they were super comfortable and haven't stopped using them since.
---
Laia Verified customer
Està encantada amb les sabates noves! Li van bé i de bona qualitat!
---
Laia Verified customer
Fantàstiques, li van bé i de bona qualitat!
---
Charlotte Verified customer
Love them!
---
James Verified customer
Beautiful shoes, my son loves them! First time buying from BeLenka and so far I'm very impressed. The sizing is big compared to other barefoot brands we've tried.
---
cox Verified customer
Very nice, hope they last, most shoes I tried for my boy were worn out after one month…
---
Andrea Verified customer
The shoes are very good and comfortable.
The order toke a lot of time to be processed an finally reach my home about one month later, but tit worth the waiting

---
ANDREA Verified customer
As above said, they are great quality shoes, unfortunately too big for my daughter, so need to exchange them. Looking forward to having her wearing this amazing and flexible pair of shoes!
---
Nina Verified customer
Großartig. Die Verarbeitung sieht super aus, das Kind liebt die tolle Farbe und hat sich die Schuhe sofort unter den Nagel gerissen. Was will man mehr?
---
Annalisa A. Verified customer
Excellent and comfortable shoes, my daughter doesn't want to wear any other shoes. They are also quite easy to put on / take off for a 4 year old. We are in fact about to buy the next size up as her feet have grown over the last few months.

If I had to find a negative aspect, once the straps get dirty, it's difficult to bring them back to the original colour. Anyway this is really not a big deal and perhaps could be solved using different care products. Overall we're extremely happy with the purchase.
---
Jana Verified customer
Topanocky a strih su fajn. Velke sklamanie, najma pre moju dcerku je, ze hviezdicky idu okamzite dole. Dcerka mi uz zoparkrat plakala a este urcite bude. Uz ked vyrobite topanky za 60€, bolo by fajn, aby nieco vydrzali. Neviem, ci mate deti, ale pre ne je velmi dolezite, aby tam ten obrazok vydrzal. To ich robilo specialnymi -ze sa krasne ligotali. Teraz su to len obycajne nudne topanky ako ma .kazdy
---
Paulina Verified customer
Great shoes. In 100% meets my expectations. The shoes are comfortable and easy to put on, I really recommend .
---
Ana Verified customer
Amaizing
---
Hester Rathbone Verified customer
I just love these shows! I ordered 2 pairs for my kiddos, and they took off running and jumping immediately. The toe box is beautifully wide, they're incredibly flexible, and I can tell that they're sturdy and will stand up to the wear and tear that a 4-year old & 2.5-year old create. The pattern is fantastic - please make Twinkle shoes in adult sizes!
---
Tomas Verified customer
My daughter loves them !
---
Michaela Verified customer
Synovi kupují pouze botky od BeLenky. Jsou nejlepší. 🙂
---
Iveta Verified customer
Všechno v pořádku. Boty jsou skvělé!
---
Adriana Verified customer
Synove obľúbené topánky, kupujem znova, väčšie :)
---
Lucie Verified customer
Koupila jsem je v akci pro dceru na jaro, zatím jí jsou větší, kdyby beLenka vyráběla i menší, koupila bych je už dávno! Žluté mají krásnou barvu a dcera hned jak je vybavila, tak si je potřebovala obout. Obě se tam na jaro těšíme! A zásilka opět dorazila rychlostí blesku!
---
Anne Kozanowski Verified customer
Ich habe das erste Mal bei belenka bestellt und bin so begeistert, dass ich bald erneut bestellen werde.
Toller Halbschuh, der endlich mal genügend Platz für Kinderfüße bietet. Wir sind einige Barfußschuhe durch und meistens finde ich insbesondere den Zehenbereich viel zu eng geschnitten. 🙄 Hier ist genug Platz ohne, dass der Schuh schlackert. Er ist einfach nur kindgerecht geschnitten, Zehen haben Platz, Füße sitzen stabil. Mit den 2 Klettverschlüssen lässt er sich zudem super variieren. Sohle ist robust und nicht so extrem dünn aber trotzdem flexibel. Ich finde sie genau richtig und was mir dabei auffällt: Genug Gripp - beim Spielen und Klettern auf etwas glatteren Oberflächen ist unsere Tochter oft gerutscht. In den Schuhen passiert dies nicht und sie kann wunderbar ihrem Klettertrieb nachgehen. Das Leder ist angenehm, kein unangenehmer Geruch, gute Verarbeitung insb. der Nähe. Alles stimmig. Und das Halbschuhmodel für den Herbst ist innen gut ausgestattet und nicht nur mit dünnem Leder bezogen wodurch es auch tatsächlich für den Herbst passt. Da haben sie toll gearbeitet 🙏Schuhe mit reinen Lederbezug sind doch kühler am Fuß. Das hatten wir zuvor. Hier ist das nicht der Fall... Für all das ein ausgezeichnetes! Preis-Leistungs-Verhältnis. Andere Barfußschuhe die wir hatten können da nicht mithalten bzw haben uns nicht so gem. Der aufgelisteten Punkte überzeugt. Ich werde bei dieser Marke bleiben und bin froh, dass ich nach 4 Jahren nun endlich angekommen bin 😊
---
Michaelarabova@centrum.cz Verified customer
Botky jsou nádherné, vhodné na širší nožku a klidně vyšší nárt. Jen se děsím co děti budou nosit až jim nebude vel. 35🙈
---
Jana Brziakova Verified customer
Úžasné...syn si chváli pohodlnosť. Ja kvalitu .Určite to nie sú posledné topánky, čo sme objednali.
---
Zuzana Verified customer
perfektní botky na dcerky ploutvičku s úzkým kotníkem 👍
---
Alena Verified customer
Tolle Schuhe, seit vier Wochen im Einsatz und wir sind total zufrieden. Ich mag das neutrale Design. Schade, dass es noch keine Sandalen für Kinder gibt
---
Ana Verified customer
Die Schuhe sind wunderschön!
---
Ana Verified customer
So schöne Schuhe. Ich kaufe sie wieder gerne
---
Charlene Verified customer
Passen perfekt und sind schön breit!
---
Monika Verified customer
Super topánočky aj keď v druhej kvalite. už máme tretí pár a sú super.
---
Martina Verified customer
Krasne, prepracovane...dieta konecne dorastlo do svojich prvych BeLeniek ☺️ sedia super
---
Monika Verified customer
Syn je veľmi spokojný, sú pohodlné a pekné
---
Silvia Verified customer
Sehr schöner Schuh, tolle Quaität und das Kind ist begeistert -Mama auch.
---
Isabel Verified customer
Habe die Schuhe für meine 4jährige Tochter gekauft. Es sind ihre ersten Barfußschuhe und sie sagt, es fühlt sich an, als würde sie tatsächlich barfuß laufen 😀👌. Sie sind super verarbeitet, die Farbe (rot) ist auch ein echter Hingucker. Vorne haben die Zehen viel Platz. Ich finde die Sohle trotzdem augenscheinlich nicht ganz so dünn, auch was die Biegsamkeit des Schuhs angeht. Trotzdem eine Kaufempfehlung! Besonders was den Preis und Qualität betrifft!
---
Zora Verified customer
Krásné botky, dcera nadšená.
---
Kateřina Verified customer
Naprosto skvělé boty! Krásné a dětem dobře drží na noze. Doporučuji.
---
Taner Verified customer
Super schöne Farbe und Qualität
---
Doreen Verified customer
Alles super , schnelle Lieferung , netter Kontakt , Super Produkte
---
Melanie Verified customer
Alles super! Vielen Dank!
---
Sarah Verified customer
Tolle Schuhe, super Preis!
---
Sarah Verified customer
Tolle Schuhe, super Preis!
---
Janina Verified customer
Ich habe das erste mal bei Belenka bestellt und bin super zufrieden! Die Maße stimmen und mein Kind ist absolut glücklich mit den Schuhen! Zu dem waren die Schuhe innerhalb von ein paar Tagen da! Die 5 Sterne sind absolut verdient!
---
Juliana Verified customer
Ganz tolle Schuhe, mein Sohn ist begeistert. Die Maße sind wie angegeben. 👌🏼
---
Vanessa Verified customer
Mein Tochter trägt Größe 25
Hat eine Fußbreite von 6.6 cm
Sie läuft sehr gut in diesen Schuhen
Sie sehen schön aus halten auch einiges aus
---
Svetlana Verified customer
Die Schuhe sehen sehr solide aus, gar nicht dünn. Mein Sohn trägt eigentlich Gr. 33, diese Schuhe sind noch zu groß, ich bestelle daher doch noch Gr. 32.
---
Cindy Verified customer
Tolles Produkt und sehr netter Service :-)
---
Martina Verified customer
Lehké, velice pohodlné boty, vhodné i pro širší dětskou nohu
---
Martina Verified customer
tolle Verarbeitung und ein sehr bequemer Schuh!
---
Martina Verified customer
Skvělé botky, jen mě mrzí, ze jsou k dispozici jen do velikosti 35, kterou ma dcera v 9letech, takže bohužel další nebudou :( jsou moc pěkné a dcera spokojena :)
---
Eva Verified customer
Krasne, dcera je z nich nadsena. Jsou ji trochu vetsi, ale noha ji doroste, takze super.
---
Pavla Verified customer
Dobrý obchod, rychlost, spolehlivost
---
Jana Verified customer
Boty moc hezké, jen se mi zdají vzadu nad patou tvrdé. Trochu těžší, než jsem u jiných bf bot zvyklá. Sama mám dvoje dospělé od Be Lenky a přijdou mi lehčí.
---
Daria Verified customer
Super schöne Schuhe, tolles rot. Perfekt für breite Füße, freuen uns schon auf den Sommer mit ihnen.
---
Anke Verified customer
Perfekt!
---
Anke Verified customer
Sehr schöne Schuhe
---
Iveta Verified customer
Krasne boticky, super materiál
---
Tatiana Verified customer
Mein Kind trägt nur Barfußschuhen, sie liebt die anzuziehen, die Farben. Es ist unglaublich was die Schuhe aushalten, jeden cent Wert
---
Martina Verified customer
tolle Schihe, gleich auf Vorrat bestellt
---
Petra Verified customer
Nádherné, kvalitní a skvěle padnoucí boty!
---
Lenka Verified customer
Opět skvělé botičky, nádherná barva.
---
Sabrina Verified customer
Schöner Schuh, lässt sich durch den Klettverschluss gut am Knöchel anpassen.
---
Barbora Verified customer
Boty moc hezké,dle dcery se širokou nohou velmi pohodlné. Doufám,že i něco vydrží :-).
---
Veronika Verified customer
Krásné, pohodlné botičky. Dcera je nechtěla sundat z nohou. Kvalitní provedení, hezký design, rychlé vyřízení objednávky.
---
Sabine Verified customer
Sehr bequemer breiter Schuh
---
Natali Verified customer
Vše je v pohodě
---
Angelina Verified customer
Sehr weicher und bequemer Barfußschuh. Wir kannten ihn schon von unserem Sohn und die Qualität hat uns überzeugt.
---
Florian Verified customer
Super Schuhe. Gute Verarbeitung, sehen gut aus, Lieferung war einwandfrei.
---
Tally Verified customer
Schon der 3.Schuh- meine Tochter liebt ihn! ISL stimmt überein.
---
Daniela Verified customer
Passen prima und unser Sohn zieht sie sehr gerne an. Die Farbe ist toll. Er hat einen hohen Spann und sehr breite Füße, sodass es schwierig ist, passende Barfußschuhe für ihn zu finden. Danke!
---
C.B. Verified customer
Schuhe kamen super schnell an. Passen entsprechend der Größentabelle und bieten ganz tollen Freiraum für gesunde Füße!
---
Adéla Verified customer
Vše v pořádku. S eshopem jsem spokojená.
---
Nancy Verified customer
Klare Kaufempfehlung! Sehr flexible Sohle, vorne viel Platz für die Zehen. Wirklich auch für hohen Spann geeignet. Danke!
---
Pavla Verified customer
Hezké zpracování, jdou dobře utáhnout na úzký kotník
---
Eva Verified customer
Boty dceři perfektně sedí a zároven jsou i moc pěkné :)
---
Melanie Verified customer
Sehr schneller Versand und die Schuhe sind einfach perfekt. Wir sind komplett zufrieden und werden in Zukunft alle Schuhe bei belenka bestellen.
---
Daniela Verified customer
Krásné, synovi sedí a je nadšený
---
lüder Verified customer
Die Schuhe halten was sie versprechen und passen unserer Tochter sehr gut. Wir sind glücklich damit. :) Preis & Leistung stimmen für uns.
---
Veronika Verified customer
Boty hezky ohebné, velikost sedí, krásná barva.
---
Ludivine Verified customer
Notre fille avait beaucoup de mal à supporter les chaussures, nous nous sommes tournées vers les barefoot avec un ultime espoir... Bingo, désormais elle met ses chaussures avec plaisir ! Sinon, envoi rapide et produit correspondant à ce qui était présenté sur le site.

---
Chantal Verified customer
Die Farbe ist unglaublich schön ! Sie passen sehr gut. Die Lieferung ging fix. Ist nun der zweite Schuh von be Lenka und ich werde wohl auch die Sommer Schuhe von hier holen 😍
---
Kateřina Verified customer
Vše v pořádku, rychlé dodání
---
Theresa Verified customer
Die Schuhe sind Toll, wunderschöne Farben tolle Qualität. Leider waren sie hier an der Ferse immer noch zu weit daher gingen sie zurück. Für sehr schmale Fersen eher nicht geeignet.
---
Monika Verified customer
Tolle Schuhe, schön verarbeitet! Versand ging sehr schnell!
---
Martina Verified customer
Naprosto úžasné a designové boty, dcera je velice spokojená 🙂
---
Patrícia Verified customer
S nákupom som veľmi spokojna, topanky sadli výborne
---
Mona Verified customer
Wieder sehr zufrieden mit den Schuhen und auch der schnellen Lieferung!
---
Anja Verified customer
Alles ohne Probleme gelaufen. Schuhe werden getestet, Material eher dünn
---
Aleksandra Verified customer
Zamówione buciki są rewelacyjne.
Paluszki mają miejsce by swobodnie ułożyć się podczas chodzenia.
Wykonanie oceniam na 5
Polecam
---
Jennifer Verified customer
Schnelle Lieferung
Schuh Maße wie angegeben
Ein Stern Abzug weil sich sand im Stoff sammelt
---
Sonja Verified customer
Die Schuhe sind super, fallen relativ groß aus. Ich hatte erst 35 bestellt und dann noch mal in 34 umgetauscht. Sie sind total leicht und biegsam , sehr schön breit und ein breiter Kinder Fuß hat viel Platz - bestelle ich jetzt öfter!!!
---
Sabrina Verified customer
Die Schuhe sind sehr schön 🥰
Unserem Sohn gefallen sie sehr gut 🤗
---
Svenja Verified customer
Schöne Schuhe,aber sie passten nicht.
---
Nina Verified customer
Toll verarbeitete Schuhe und ganz schnelle Lieferung! Sehr zu empfehlen! Preis-Leistung ist super☺️
---
Monika Verified customer
Die Schuhe haben eine wunderschöne Farbe und sind sehr gut verarbeitet, die Sohle ist sehr weich und flexibel, die Zehen haben genug Platz im Schuh und werden nicht eingeengt. Meine Tochter und ich sind begeistert 🤩
---
Alexandra Verified customer
Unser Sohn kann prima darin laufen. Tolle Qualität. Eine Variante in knalligem grün wäre toll. Die wünscht sich unser Sohn.
---
Natascha Verified customer
Top Qualität, sehr schöner Schuh für die breiten Füße meines Sohnes. Das waren nicht unsere letzten belenka Schuhe.
---
Halla Verified customer
Bin mit den Schuhen sehr zufrieden. War mir nicht sicher, inwieweit die Schuhe als ungefütterte Halbschuhe wirklich ganzjährig getragen werden können. Aber mein Sohn trug sie beim im Schnee spielen und beschwerte sich nicht über kalte Füße. Dennoch würde ich ihn die Schuhe eher bei trockenem Wetter tragen lassen und für frostige Temperaturen eher Stiefel wählen.
---
Silvane Verified customer
Die Schuhe sind ob für Erwachsene oder Kinder optimal, ein toller Barfuss-Schuh der hält was er verspricht. Rubust, super verarbeitet und Wärme Füsse sowie Bewegungsfreiheit garantiert!
---
Viktoria Schulien Verified customer
Der erste Barfußschuh für meine 5 jährige Tochter. Sie liebt diesen Schuh und vor allem diese knallige Farbe gerade zum Herbst hin. Für die kalten Tage sind sie jedoch nichts, weshalb ich zusätzlich die Pandas bestellt habe, auch für ihre kleine Schwester.
---
Claire Verified customer
Commande bien reçue, avec comme cadeau une paire de chaussette Be Lenka. Très jolie paire de chaussures pour mon fils, le cuir est doux et semble de belle qualité(un peu grandes en 27, j'ai préféré prendre la taille au dessus pour ne pas avoir à renvoyer les chaussures). Enfin de vrais chaussures pour pieds larges, avec de la place pour les orteils! Je vais sans doute commander une paire pour moi, qui ai les pieds très larges.
---
Dominique Verified customer
Sehr schöne und bequeme Schuhe. Viel Platz für die Zehen. Mein Sohn trägt sie sehr gerne!
---
Kristin Verified customer
Sehr tolle Schuhe. Gut verarbeitet, gute Passform. Sehr zufrieden.
---
Delphine Verified customer
Mon fils adore le confort et la liberté de mouvement dans ses nouvelles chaussures. Très beau rendu en couleur
---
Delphine Verified customer
Très confortable mon fils avait tendance à marcher les pied rentrés et de travers la sa démarche est plus droite et stable
---
Liza-Maria Verified customer
I love them for my son who has wide feet, so I already ordered the next size up as well. Quality of the leather, sole and shoe overall is very good, the only con is that the sole is slippery on wet surfaces.
---
Liza-Maria Verified customer
I already ordered my son's size for next spring, should tell you how much I like the Be Lenka Play!
---
Sabine Verified customer
Beau produit de belle qualité, chausse grand.
---
Amélie Verified customer
Belles chaussures qui sont parfaites et longueur et largeur mais la cheville de ma fille est vraiment fine et les scratchs ne serrent pas assez. Ça serait mieux avec des lacets.
---
jean luc Verified customer
Bon rapport qualité prix. Souple et confortable
---
Manon Verified customer
Mon fils est à sa 2 ème paire de PlayStation, et super ! Esthétique, confort, physiologie
---
Jana Verified customer
Skvelé topánky, dobre padli na nôžku a vyhovujú jesennému počasiu. Veľmi odporúčame.
---
Vitalija Verified customer
Wir lieben diese Schuhe und würden für unseren Sohn keine anderen bestellen.
---
Julie Verified customer
Très contente de mon achat. Mon fils avait déjà ce modèle l'hiver dernier dans une autre couleur. Il les adorait et avait redemandé les même, c'est chose faite. Il est ravie de ses "chaussures qui courent super vite".
Ce modèle est très confortable, laisse le pied bien libre et surtout solide.
---
Kristýna Verified customer
Krásné a moc pohodlné boty.
---
Alexia Verified customer
Les chaussures sont très belles et confortables. Elles sont très souples, légères.
---
Martina Verified customer
Syn je s botami spokojený, líbí se mu. Díky.
---
Laura Verified customer
Parfaites pour mon fils
---
Pavlína Verified customer
Skvělé boty a skvělý servis. Moc doporučuji
---
ZUZANA Verified customer
Rychle dodanie,topanocky pekne,syn si ich hned oblubil.
---
Stefanie Verified customer
Die Schuhe sind wirklich klasse… auch der Kundenservice ist top. Leider kann ich nichts gutes über den Versanddienst berichten - mehrmals wurde es angeblich versucht zuzustellen obwohl immer jemand zuhause war.
---
Ines Verified customer
Tolle Schuhe, sitzen perfekt auch bei höherem Spann. Blitzschneller Versanf nach Deutschland.
---
Margareta Verified customer
Pohodlne, kvalitne ptepracovane, lahke a navyse dieta si uch vie pohodlne obut samo
---
Manuela Kuntze Verified customer
Beautiful and good quality. We need definitly the mango ones back. I am so in Love with them and my child loves to wear them. They are so comfy.
---
Marcela Hrda Verified customer
Perfektne topánky, krásna obuvnicka práca. Sedia super na nohu typ plutvicka
---
Katarína Verified customer
Perfektné topánočky.
---
Magda Verified customer
Super bequem und robust! Wir werden sie definitiv wieder kaufen!
---
Miska Verified customer
Uzasne BeLenka botky-mala miluje design,skvele sedi a vydrzi hodne😊
---
Jill Vannahme Verified customer
Habe den Schuh in 26 bestellt und war begeistert . Passt perfekt zum Fuß meines Sohnes. Haben mittlerweile Größe 27 und direkt wieder bestellt .
Freue mich schon die Winterschuhe zu testen, auch wenn dort die Farben nicht ganz so schön sind wie beim play.
---
Daniela Verified customer
Meine Tochter war gleich begeistert. Das erste was sie gesagt hat war: Die sind so bequem Mama.
---
Daniela Verified customer
Super schön und gut verarbeitet. Vorne schön breit.
---
Jasmin Haseneker Verified customer
Toller Schuh!
Größe 28 hat bei uns 18cm ISL (gemessen mit Plus12) passt trotzdem :)
---
Daniela Verified customer
Sú krásne a deti ich milujú.
---
Sabine Platzer Verified customer
Ich habe mittels preorder bestellt und die Schuhe sind heute in Österreich angekommen. Schöne Farbe, toller Schuh! Leider stimmt die Größentabelle nicht.
Größe 32 hat eine Innenschuhlänge von 21,0 cm x Innenbreite 7,9 cm. Ich messe die Innenschuhlänge mit dem plus12 mit Druck und die Innenbreite ohne Druck mit einem Holzstäbchen.
---
Sarah Verified customer
Habe die Schuhe heute bekommen. DANKE!
Sie sind toll verarbeitet und haben eine super ergonomische Passform auch für die Zehen. Durch den Klett kann man die Weite gut einstellen. Sie sind eher für normal bis breite Füße und normalen Span. Unsere eher schmale Ferse hat super halt.

Sie sind etwas länger als angegeben. Bei Gr. 27 eine Isl mit Plus12 gemessen, ohne Druck 17,5cm.
Breitenangabe mit 7,4-7,6 passt.
Dünne Innensohle zum Rausnehmen, ohne Sprengung. Top!

---
Description & Specifications
Upper: Leather
Lining: Textile
Sole: Be Lenka - KidsComfort (Rubber)
Insole: Textile (Removable)

Be Lenka Play barefoot ensure maximum comfort for the child's foot, thanks to its minimalistic lightweight design and quality skin-friendly materials. The upper of the shoe is made from premium nubuck leather for easy maintenance. The breathable fabric liner keeps them dry and airy.

The bones in kids' feet are malleable and hence flexibility and unrestricted foot movement are of utmost importance for their natural development.
Ultra-thin and flexible, 6 mm sole enables the foot to bend and flex naturally, resulting in an improved walking posture, stronger foot muscles, and increased sensory feedback (for better control of motor function and balance). Be Lenka Play barefoot shoes are suitable to be worn in playgrounds, parks, any urban environments and for everyday walking.

The wide front part of the shoe (wide toe box) enables the toes to wiggle freely and does not squash them as the traditional shoes do, hence guaranteeing comfort even during all-day use. The KidsComfort sole guarantees perfect stability and control of the step during everyday movement thanks to its lugs.

Thanks to the practical Velcro fasteners, the shoes can be tightened as desired over the ankle, making them suitable for a variety of foot types. Stitched sole for durability.
Type of shoes: Urban footwear
Excessive abrasion or scrubbing can damage the design on the shoes. However, it does not affect or reduce quality. We recommend cleaning them with a soft, damp cloth.
Note: Shoes are not designed to do sports. Especially cycling, rock climbing, and other strenuous activities can damage the sole.
Shoes are not suitable for sandy surfaces or activities in water because of the breathable properties of the material inside the shoe.


Size chart
| Size | width | Length |
| --- | --- | --- |
| 25 | 7 | 16,2 |
| 26 | 7,1 | 16,8 |
| 27 | 7,2 | 17,5 |
| 28 | 7,4 | 18,3 |
| 29 | 7,5 | 18,9 |
| 30 | 7,7 | 19,6 |
| 31 | 7,9 | 20,2 |
| 32 | 8 | 20,9 |
| 33 | 8,1 | 21,5 |
| 34 | 8,3 | 22,1 |
| 35 | 8,5 | 22,8 |
When choosing the size of shoes, it is necessary to consider other aspects in addition to the shoe size chart (foot physiology - shape, toe width, instep, and others) that can have an impact on how the shoe will fit your foot.
The size chart indicates the inner length and width of the shoes in centimetres.
We recommend adding an extra 0.5 - 1 cm to the total length of the child's foot, which will give you the ideal shoe size for your child.
You can also find more information about choosing the right size in the Help Center here.
How to clean & waterproof leather barefoot boots
Inquire about this product
Contact us
Got questions?
Please don't hesitate to contact us.
+421 41 321 78 33

(Mon - Fri, 8 am - 4.00 pm GMT+2)