Winter Barefoot Boots Be Lenka Snowfox Woman - All Black
Be Lenka Snowfox are just what you are looking for to keep your feet warm, comfortable and barefoot throughout the harshest winters. Featuring: insulated lining made with a combination of synthetic & natural wool, removable wool insole and insulating aluminium layer to guarantee complete protection from cold. Other features like practical lacing to adapt to various foot types, a wide toe box, and a flexible 4mm sole (without lugs) ensure supreme barefoot comfort.
---
Choose size
Colour / Shade
Availability: choose variant
Add to cart
Barefoot footwear attributes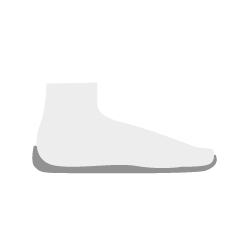 Zero Drop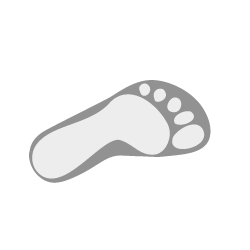 Wide Toe Box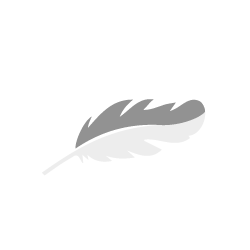 Light weight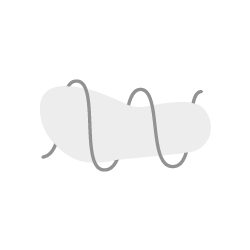 Flexible sole
Customer Reviews
Average rating based on 234 reviews
Kateryna Verified customer
Very good looking and comfortable, suitable for wide feet, but I definitely needed to size up. I usually wear size 37 and i wanted to size up to fit thicker socks, but the 38 fit quite snug. idk if the thick sock will work.
---
Aleksandra Verified customer
It is very beautiful shoes. I ordered 2 pairs of size 38. BUT they're too small for me. I measured the insole - it was 24cm, not 24,6 (as indicated on the website)!!! I was waiting the boots about 1 month and I'm very upset(

Be Lenka
Hello Aleksandra, Thank you for your time to express your feedback. The measurement stated in our sizing chart is inner lenght of the shoe, not the lenght of the insole. Our recommendation of excess in range of 0.5cm to 1.2cm is based on this measurement, and we advice our customers to measure their feet and compare their measurements to the ones stated in the size chart. As our whole sizing method is based on inner lenght stated in the size chart, measuring the insole itself can be quite misleading. We are currently working on enhancements in sizing recommendations so these are more clear and understandable for our customers.
---
Nen Verified customer
Beautiful shoes that feels good to wear.
---
Annika Verified customer
I am totally in love with this snow boots! They actually don't look "big" while wearing. They are really comfy and warm! Warmly recommended!
---
Moran Verified customer
Great winter barefoot.
Very comfortable, flexible, warm and easy to wear. after I tried couple of barefoot boots for winter I think I finally found the proper boots :)
My usual size is 38/39 I ordered 39 and it's great but 40 could be even better to wear with very thick socks.
---
Hibiki Verified customer
i love these boots. They are cute, are nice and roomy and warm and are waterproof--everything I need!
---
Bimsy Verified customer
This is my first BeLenka shoes and I absolutely love them! I took one size larger than normally to get free space for the toes with thick wool socks. I've been looking for an easy to step in winter shoes for a long time now.. Perfect when you're living in the mountain and have a dog. I tried them down to -15c and they works perfectly. (Not been standing still for a longer time in that cold.) But walking is no problem! The only situation these shoes don't like is when it's to humid, slouch melting snow and stuffs. But dry cold winter they're perfect just like the climate is where I live! I almost forget about them when I go indoors. ❤️
---
Jaclyn Verified customer
These are my new go to winter boots. I have been struggling to find a winter boot that is warm enough, with a flexible sole, and a wide enough toe box. The Snowfox has meets all these criteria. Living in a ski town in Canada, I need a boot that is warm for winter activities, but also waterproof for cold spring days when the snow begins to melt but the it is still chilly. I love the simplicity of the lacing design, it gives me the flexibility to wear my thickest wool socks on cold days, thinner socks on warmer days, or just bare feet if I'm running out to start the car or put out the garbage in the morning. I am also able to wear my ankle brace under my sock on the days that I need, or add an extra layer of wool insoles without my feet feeling squished. The website recommendation to size up in this shoe worked for me. I normally wear a size 39/40 and bought a size 41 in the Snowfox and it is the perfect size. The sole has good tread, I have walked across ice with total confidence in these boots. I still have not tried them in my snowshoes, or with ice cleats.
---
Monika Verified customer
Jednoduse skvele.
---
Stine Verified customer
I love these! My regular size is 36, but since I wanted room for chunky thick socks I bought 38. They're very roomy and warm, and my toes have a lot of room to spread out. No more icicle toes in too narrow shoes!
---
Chelsea Verified customer
I was nervous to buy such expensive boots and pay for shipping without trying them on first, but I'm so glad I did! The sizing information on BeLenka's website was spot on. My boots arrived and they fit perfectly. I have very wide feet and bunionettes that I wear CorrectToes toe spreaders to help correct. My feet are super comfy in these boots and the toe box is plenty roomy. I live in a coastal temperate rainforest and deal with lots of ice and snow, though rarely extreme cold temps. With light socks on my feet have stayed nice and warm in temps ranging from the mid 20's to mid 30's F and I'm sure with warm socks and my beaver fur inserts they will plenty warm in much colder temperatures. I immediately applied two treatments of NikWax leather and fabric water proofing before wearing these outside. In snow and some slush they repel water nicely and my feet haven't gotten wet, but it hasn't been terribly wet since I got them. I can't speak to how well they hold up and for how long since mine are less than two weeks old, but so far I am in love with them and feet are extremely grateful to be warm and pain free in these boots! And I will definitely turn to BeLenka for future footwear because of their wide toe boxes.
---
Hannah Verified customer
I am a postal worker in NY and I ordered these boots because I needed a barefoot (0 drop) waterproof winter boot that I can wear for up to 12 hours a day comfortably (if possible).

I ordered the largest size although they are a size big for my feet, my feet do swell after a while and they are proving to be a good choice. I usually get a size bigger to allow for shaping on account of my double bunion. But surprise the toe box area is already pretty wide and I probably didn't need to size up. I wear a US 9- 9 1/2. So I could have ordered true to size but I'm still happy with the larger size. They remained dry in snow, comfortable, great tread, I just love them and I recommend 10/10.
---
Caroline Verified customer
BEST WINTER BOOTS EVER! I have room to wiggle my toes. I love the look of them. They're even cuter in person.
---
Daina Verified customer
Best of the best! Just perfect! Finally I found the best winter boots I've ever had!
---
Sabina Verified customer
Costumer service at BeLenka is awesome. I got the shoes in a couple of days. BeLenka Snowfox are extremly comfortable, warm, cosy. I have wide feet and they fit great. Are super easy to put on. In snow they stay dry, feet are warm. Recomend them for winter days.
---
Tina Verified customer
The shoes look wonderful. I haven't had a chance to try them out in snow yet but they feel warm. I love the more robust sole which gives more gripping. The regulation with strings is great as it gives the shoe the ability to match different foot shapes.
---
Camilla Verified customer
I love my Snowfox shoes, so comfrotable and beautiful! Will never wear other winter shoes again.
---
Cecilia Verified customer
Super comfy shoes 😍 very warm and suitable for temperatures well below 0 degrees Celsius
---
Astrolaba Verified customer
Sencillamente PERFECTAS. Las mejores botas de invierno que he tenido en 3 años descalzos.
Si el invierno que viene hicieran un 44 lo cogería, porque el 43 me queda bien con calcetín fino pero demasiado justo con algo más grueso.
Han mantenido mis pies calientes a -10ºC (en movimiento) y son tan bonitas, tan de mi estilo, que las llevo cada día desde hace 2 meses que llegaron.
Al principio me picaba el forro, ahora ya solo me pica cuando hace calor (más de 10ºC) pero ya no es molesto como al principio.
Merecen cada euro que pagué por ellas, la nueva forma, el ancho y la nueva suela son absolutamente perfectos.
Las recomiendo muchísimo, son mis botas preferidas.
Gran trabajo de BeLenka para el invierno.
---
Johanna Verified customer
Hi,
Shoes are really beautiful!
But unfortunatly on my very flat feet they feel too loose 😥.
The product on it is own is really nice and beautiful, but not working with my feet style 😥.
Thank you Be Lenka!
---
Marni Verified customer
Amazing, fast shipping, comfortable, warm. Love!!!
---
Krasimira Atanasova Verified customer
These boots are soooo cute and warm
---
Ivaylo Verified customer
Botas maravillosas, muy calentitas y los deditos tan a gusto están dentro. Las mejores botas de nieve que he tenido 😍
---
Sandra Verified customer
My new snowfox boots are awesome! A simplicity and round shape I almost never find even in barefoot shoes. I absolutely love them. They are soft and warm inside like walking on clouds, spacious enough for my wide front foot and have proven water resistant until further notice. Easy to wipe off.
---
Carrie Verified customer
I am enjoying my boots so far! They are super warm and plenty of room in the toe box. My bunion is slightly aggravated after wearing, but hoping that will go away.
---
Zuzana Verified customer
These boots are the cutest and coziest ever. I'm totally in love. I feel stylish and also as an explorer of Siberia 😅
The sole still bends nicely though but less then with what I'm used to with barefoot shoes, but that can be expected with winter editions. My usual size is 39 and I was advices to get 40 - good choice. With insole and thick sock it's still plenty of room how it should be but not too much. Simply loooove them. Dakujem team BeLenka 🥰
---
Anna Verified customer
It was delivered faster than I expected and I love my new shoes!
---
Hollie Verified customer
These are the most comfortable boots ever!
---
Hollie Verified customer
I'm so happy with these boots. They are my favourite barefoot shoes ever.
---
Amy Verified customer
I love these! Better then expected. I like how you can keep the laces loose and slip in and out of them or tighten them if you want it more secure. Probably not the warmest boots out there but perfect for a little under freezing temps. I may replace the insoles with sheepskin. I love them!
---
Eli Verified customer
Sencillamente perfectas. Dudé en devolverlas porque el forro pica un poco, es la única pega que le pondría. Por lo demás, son un guante y me alegro de habérmelas quedado: con el uso se han suavizado un poco, son preciosas visualmente, comodísimas, calientes, no me he mojado en el campo en un día lluvioso, quedan tanto con pantalón como con falda, se ponen y quitan rápido, parecen robustas y por fin este invierno llevo los pies calientes.
La nueva suela pierde algo de sensación de suelo pero creo que es perfecta para el frío, además con los tacos aun no me he resbalado.
Vivo en ellas desde que las tengo, e incluso me planteo comprarlas en otro color de lo bonitas y cómodas que me parecen.
Aun no ha nevado pero creo que serán fantásticas.
Sin duda, un GRAN trabajo por parte de BeLenka, espero que duren varios años💜
---
Skye Verified customer
These boots are miraculous. Been wearing minimalist shoes for more than a decade and this is the first time that my feet have been warm, dry, not squished, and get great traction all in the same winter shoe. (And as a bonus, the brown ones are incredibly cute...sort of look like mukluks.) I've only had them a few days but have gotten to test them in compact snow and fresh powder in temps down to 10F, and my feet were happy the entire time. I do feel like on the coldest day, my feet would have started to get cold if I'd stood around for more than 20 minutes or so, but they were toasty while walking, and I might eventually get some sheepskin inserts if needed. My one concern is that it looks like a little bit of the stitching that makes up the quilting on the fabric is pretty loose, and could possibly start to come undone where the laces run over it. Not sure if it's functional or decorative...hopefully the latter, so even if it does start to unravel, it won't be a big issue. Other than that, the boots are beautifully made and seem like they'll last a long time.

As far as sizing goes, my longer foot is 25.2-25.3 cm, medium/wide width with a moderate instep, and the 41 fits perfectly, with slightly less than a thumb's width of space in front of my big toe. (And the 41 doesn't feel too long on my shorter 25.0 cm foot, though it's definitely a looser fit.) All of the fabrics are wonderfully flexible and they soles have good ground feel - I really think these are about as close to barefoot as possible in the winter. My one wish is that Be Lenka would make exactly the same boot but with fabric that comes up higher on the calf for deeper snow. But overall, incredibly grateful for such wonderful boots.
---
Kirsten Verified customer
I love my snowfox boots ! I have wide feet & this toe box is great ! They feel cozy and warm at -15 C. I love the extra lug sole, flexible, but also thick enough for comfort on sidewalks or natural terrain. Easy to put on. A great all round winter boot ! Thankyou ! And they arrived in 3 days.
---
Barbara Verified customer
Since I started wearing barefoot shoes a year and a half ago I have struggled with cold feet. I have found it hard to find warm boots. Not any more! These boots are the answer. They are very warm, with a good tread on the bottom for the snow. In fact, as soon as I got them I tried to order a pair of insulated hiking boots, but nothing was left in my size. I will definitely try earlier in the season next year. Thanks, Be Lenka!
---
Kelly Verified customer
Very cozy and warm.
---
Anastasia Verified customer
Love the shoes! Super comfortable!
Also I love the all black look of the shoes:)
---
Anna Maria Verified customer
Love these! My new favorite shoes for all the walks with the dog. Good fit, warm and easy to take on and off.
---
Lumiel Verified customer
I needed a pair of warm waterproof grippy snow boots. I already have several pairs of Be Lenka shoes. They are well made, durable, and fit my feet really well. I was therefore keen to buy from Be Lenka again.
After a lot of consideration I chose the Snowfox model. I wish to thank Zuzana from Customer Service department for her friendly support in answering all my questions!
These boots are as lovely as I hoped. They are very comfortable and look cute, which is an added bonus! I am very happy both with the new shape and the new sole, which is much grippier than the previous one. The laces are not as tight as on a full hiking model like the Nevada, for instance, but they offer sufficient hold for me. All I need now is some snow!
I add a word of caution for UK buyers. I ordered these boots from Be Lenka directly in Slovakia because Happy Little Soles, who to my knowledge are the only Be Lenka stockists in the UK, only have the children's model. Curtesy of Brexit Be Lenka in Slovakia no longer accept returns from UK customers. Moreover, the Customs import duty was over £60. Ouch.
I am very aware that none of this is Be Lenka's fault, and I am still very happy with my boots. Next time though, I might try asking HLS if they can order shoes from Be Lenka for me.

---
Frida Verified customer
So cozey! Perfekt widefit as usual. I have 8pair in diffrent models from you, that says it all.
---
Dace Verified customer
Siper comfortable, for my 27cm feet took size 43 and fits good, great boots for snowy weather.
---
Misty Verified customer
Pros: Best winter boots ever! Warm and comfortable. Barefoot feel. Great design. Easy to get on and off.

Con: The dark brown isn't as dark as I thought it would be.
---
Noemi Verified customer
The shoes are warm and have good grip on snow. But I find the laces somewhat slippery so the knots don't hold very well. But that's a minor issue.
---
AP Verified customer
Perfect
---
Anja Verified customer
These boots are excellent! I have worn these shoes a few times so far on the snow and they kept my feet warm. The sole has a nice grip and doesn't slip, which I find very important. They look very stylish too. Since they are meant to be worn in the snow, I would love for them to be a bit higher, but they are great nevertheless. Looking forward to many days in the snow with them!
---
Zuzana Verified customer
Nejlepší boty, co jsem kdy měla. Běžně mám vel.36 (stélka 23 cm), musela jsem vyměnit za 37 a sedí perfektně, výměna zcela bez problémů. Konečně mě nohy nebolí, jsou v teplíčku, ve sněhu i v mrazu, po celý den je v botách jako v bačkůrkách. Vlna hřeje a hýčká. Nekloužou. Za ty peníze rozhodně nelituji :-)
---
Ana Verified customer
Amazing shoes. Very good quality, and stylish. My regular shoe size is 37, ordered 38 which is exactly the size of my feet, but should have ordered 39 for the 1 cm toes space.
---
Bianka Verified customer
Sú to už moje druhé Belenk-y a s ich kúpou som vôbec neváhala. Sú veľmi pekné, pohodlné, teplé a ľahké. Nemusím ich nosiť ani zašnúrované, lebo sa nevyzúvajú.
---
Jessica Verified customer
Super Winterschuh. Ich war damit oft und lange im Schnee unterwegs und hatte immer warme Füße. Jederzeit würde ich sie wieder kaufen!
---
Ester Verified customer
boty jsou krásné a teplé
---
Vlasta Verified customer
Úžasné, pohodlné, teploučké💛
---
Milena Verified customer
Bardzo wygodne i ciepłe
---
Anna Verified customer
Topánky (nazvala som ich snehule :) ) sú krásne, mäkkučké, vhodné do prírody aj do mesta. Na praktické vyskúšanie si však musím počkať, kúpila som ich po zimnej sezóne.
---
Nora Verified customer
Sehr schöne und bequeme Schuhe!
---
Michaela Verified customer
Som s nimi nadmieru spokojná, také mäkučké a pohodlné čižmy som ešte doteraz nemala. Vhodné aj do práce, aj na chalupu, aj do prírody. Odporúčam všetkými desiatimi.
---
Andrea Verified customer
... ja ani neviem ci napisat, su proste perfektne. su teple, vydrzala som v nich cely den na snehu, bez takmer ziadneho pohybu. su pohodlne, zo zaciatku som trosku citila achilovky, ale bolo len treba vychodit cizmy na svoju nohu. nosim ich neutiahnute, viac sa mi to tak paci, a vobec sa nevyzuvaju. za tieto cizmy som nesmierne vdacna,su sportove, su elegantne, aj na chatu, aj do mesta 👌 mozem len odporucit.
---
Oľga Verified customer
Zimné topánky Snowfox sú výborné, moje prvé barefoot, teplučké, zatiaľ som veľmi spokojná
---
Kamila Verified customer
Botky se mi moc líbí, jsou neuvěřitelně teplé díky vlně uvnitř, vodu a sníh nepropustí (vyzkoušeno hned na horách). Při délce chodidla cca 25,3 cm jsem si koupila vel.41 a sedí v pohodě. Chvilku mi kousala vlna uvnitř než si sedla (mám atopický exém, takže se vlně spíše vyhýbám), ale jakmile si lehla (po 2 procházkách), tak už nekouše a botky jsou moc příjemné. Do konce zimy jsem už nenosila jiné.
---
Eva Verified customer
"Bucy" ako ich ľudovo volám, sú fantastické. Teplé, hrejivé, veľmi príjemné. Vzala som si o číslo väčšie ako mi veľmi milá pani predavačka poradila a dobre som urobila. Pri zimných sa to naozaj oplatí :)
---
Ivana Verified customer
Velmi příjemné a pohodlné sněhule. Provázky kolem nohy se dají krásně utáhnout a tak nikam nefouká a nepadá sníh. A jsou opravdu teplé.
---
Zora Verified customer
Mám ich v čiernej aj v zelenej farbe. Sú super. Jednoduché obúvanie. Nepremokavé. Hrejivé. Pohodlné. Netlačia. Presne to, čo som chcela. Zelené mám 42, čierne 43. Obidvoje sú pohodlné, ale čierne viac, vzhľadom na to, že mám širokú nohu s haluxom, väčšia veľkosť je dokonalá.
---
Tereza Verified customer
Naprosto úžasné sněhule, jako bačkůrky. Membrána funguje, nepropustí vodu a nohy jsou v teple. Malinko kouše vnitřní kožíšek.
---
Zuzana Verified customer
Topanky su pekne, ale musela som vratit, pretoze sa mi velmi tazko obuvali a velmi tlacili na nart.
---
Lýdia Verified customer
som spokojná, pohodlné,teplé, ako papučky
---
Veronika Verified customer
Boty jsou krásné, vypadají opravdu teple, na noze byli moc příjemné, já bych ale bohužel potřebovala 39,5.
---
Klaudia Lenka Verified customer
Veľmi pohodlné botičky👌🏻
---
Saskia Verified customer
Ich liebe diese Schuhe. Sie sind wirklich super hübsch und richtig warm. Einfach anzuziehen, die Schnürsenkel dienen eher der Optik als der Sicherung des Fußes, aber ich hatte auch ohne diese feste zuzuschnüren nicht das Gefühl, herauszurutschen. Diese Schuhe werden mich hoffentlich noch durch einige kalten Winter begleiten.
---
Šárka Verified customer
Skvělé.
---
Lenka Verified customer
Maximální spokojenost . Není to má první objednavka:) velikost sedí, boty parádní. Doporučuji
---
Věra Verified customer
Nejdříve byl tedy problém se spárováním platby, ale po nahlášení byl tento problém bleskurychle vyřešen. Botky dorazily v pořádku, velikost perfektně sedí a jsou velice pohodlné. Dnes jsem vyzkoušela při horském výšlapu a následné sáňkovačce a nohy byly pořád v teple a pohodlí. Doporučuji!
---
Martina Verified customer
Vše skvělé, děkuji a doporučuji.
---
Jozefína Verified customer
Su velmi pohodlne, ani neviem ze ich mam na nohach su lahucke no zaroven noha je v teple. Objednala som o cislo vacsie a dobre dom spravila. Kazdopadne odporucam :)
---
Jana Verified customer
Som veľmi spokojná s kvalitou tovaru aj s veľmi rýchlym dodaním .
---
Piero Verified customer
Alles super
---
Veronika Verified customer
Fantastické! Teplucke, priestranné v prstoch, ľahké obuvanie, milujem ich. Na zimných modeloch mam rada väčšie nadmerky tak mam 42 na dĺžku 26,1, ale cítim sa v nich velmi pohodlne.
Určite ich odporúčam, komu sedí tvar, neváhajte.
---
Gabriela Verified customer
Perfektně padnoucí, kvalitně zpracované. Drží nohy hezký v teple a vypadají luxusně
---
Kateřina Verified customer
Krásné, pohodlné botky a bleskové dodání
---
Dana Verified customer
Best winter boots I ever had!!!
---
Marianna B. Verified customer
Objednávala som si veľkosť 42 s malou dušičkou ci budu sedieť, mam dĺžku chodidla 26.3cm a sadli perfektne, vyzerajú dobre ako na obrazku :)
---
Karen Verified customer
Meine besten Winterschuhe und superschnell geliefert! Als ältere Reitpädagogin mit Problemfüssen (Hallux am rechten Fuss, Senk-Spreizfüsse, dadurch sehr breit) hatte ich große Schwierigkeiten passende Winter-Schuhe zu finden, die mir auch an langen Tagen in der feuchtkalten Natur und in der ebenso kalten Reithalle die Füsse warm halten und keine Schmerzen verursachen: diese Snowfox Belenkas erfüllen alle Kriterien: sie sind breit genug auch mit 2 Paar (Woll)socken, super bequem und geben trotzdem genug Halt im Gelände! Bis jetzt sind sie auch wasserdicht, aber das sind neue Schuhe ja öfter, ich hoffe es bleibt so! Die empfohlene Imprägnierung habe ich mit bestellt und angewendet.
Regulär trage ich Größe 40, aber ich habe Größe 42 bestellt: man soll ja sowieso eine Nummer größer bestellen, und für den Winter bzw. die dicken Socken noch eine Nummer größer. Dies hat sich voll bestätigt! Also 42 passt mir super als Winterschuh.
Ich werde Be Lenka auf jeden Fall auch als Übergangs- und Sommerschuhe (Outdoor) probieren, wahrscheinlich wird es meine neue Lieblingsmarke!
Übrigens hätte ich den Schuh gerne in Türkis bzw. Petrol bestellt, aber diese Farbe gibt es leider nur für Kinder...
---
Zuzana Verified customer
Zásielka bola doručená promptne a topánky predčili všetky očakávania. Sú prijemne teplé, ľahké a extrémne pohodlné.
---
Mária Verified customer
Veľmi kvalitná obuv. Teplá a ľahká. Veľmi rada ich nosím. Odporúčam.
---
Angela Verified customer
Fallen leider zu klein aus. Lieber eine Größe größer nehmen. Die Form vorne könnte etwas schöner gerundet sein. Ansonsten aber ein sehr bequemer und hochwertiger Schuh.
---
Britta Verified customer
Bisher bin ich absolut zufrieden! Mehrere Stunden im tiefen Schnee könnte ich jetzt noch nicht testen, aber noch habe ich immer Wärme und trockene Füße !
---
Amandine Verified customer
Parfaites chaussures après ski pour mes pieds larges ! Je n'ai pas encore testé dans la neige mais je recommande !
---
Mirka Verified customer
Krasna farba dizajn, teple, no kedze mam uzsiu nohu, lietala mi v nich (mam aj ine zimne uzsie a tie krasne sadli- ci je to tym ze podrazka je hrubsia a sirsia, v strede nezuzene neviem), nosim 39 a zobrala som v.40 ako bolo odporucane. Navyse na lavej nohe vzadu oskieralo az do krvi, musela som vratit s tazkym srdcom lebo ozaj pekne a teple konecne snehule. Vratka bez problemov, veeeelmi mila komunikacia, ochotni personal, to som sa este nestretla s takym mega profesionalnym ludskym pristupom zo strany eshopu a to nonstop nakupujem eshopovo, fakt. Urcite sa vraciam, dakujek krasne Be Lenka team.
---
Dana Verified customer
Tieto topánky odporúčam všetkými desiatimi! neuveriteľne pohodlné, teplé (aj v mínusových teplotách) úplne nepremokavé, ľahko sa obúvajú. Predčili všetky moje očakávania. Aj podrážka je super na zimu, nešmýka sa ako pri Polar ktoré sú tiež super teplé ale nie moc vhodné do mrazu (ale aj tak ich rada nosím keď je suchá zima).
Ak rozmýšľate nad zimnými snehuľami, nie je nad čím váhať. Odporúčam.
---
Andrea Verified customer
Gute Sohle und fein warm
---
Lucie Verified customer
jsou vzhledově moc pěkné, kvalitní zpracování, skutečně teplé, celé odpoledne na sněhu v horách jsme měla nohy v teple
---
Lucia Verified customer
Uzasne, teple, pohodlne a stylove!👍
---
Petra Verified customer
Úžasné Čižmy, veľká spokojnosť,ako vždy😉
---
Michaela Verified customer
Čižmy sú úplne perfektné. Objednanie bez akýchkoľvek problémov. Musím pochváliť promtnosť pri výmene tovaru. Komunikácia a celkový priebeh konzultácie, objednania naozaj na výbornú. Vďaka ❤️
---
Laura Verified customer
Endlich gemütliche und warme Winterschuhe, die auch für breite Füße gemacht sind! Tolle Qualität, guter Halt bei Glätte, außerdem weich und flexibel.
Das werden nicht meine einzige Schuhe bei Belenka bleiben!!!
---
Veronika Verified customer
Veliká spokojenost :-) Velikost sedí perfektně, jsou pohodlné a teplé :-)
---
Blanka Verified customer
Objednávka online přehledná, boty jsem dostala během dvou dnů. A hlavně - boty jsou perfektní krásně sedí na noze, jsou teplé a všichni kolem mě je chválí.
---
Lucia Verified customer
Značku Be Lenka nosím už 3 roky a nesklamala ani tentoraz. Snehule spĺňajú všetky moje priority. Sú teplé, ľahko sa obúvajú, priestor pre chodidlo je viac než veľkorysý. Nová podrážka je úplne skvelá. Nešmýka sa a pocitovo je dostatočne hrubá, čo ja v zime oceňujem. Dosť vysokú cenu neľutujem. Zostávam verná zákazníčka.
---
Alena Verified customer
Úžasné botky... a obrovské ocenění všem z Belenky... maximálně ochotný přístup s jakoukoli záležitostí... 😊
---
Helena Verified customer
Schöne Stiefel, allerdings für mich persönlich viel zu breit, weil ich ziemlich schmale Füße habe. Die Stiefel sahen bei mir schon etwas globig und riesengroß aus, weil ich selbst sehr klein bin, aber große Füße habe.
Auch hat mir etwas der Fersenteil gedrückt (vielleicht geht es ja mit der Zeit weg, weil Leder ziemlich weich ist, aber ich konnte es eben nicht ausprobieren, weil ich die Stiefel zurückgeschickt habe).
Der Rückversand hat ausgezeichnet geklappt, also für alle mit etwas breiterem Fuß kann ich die Stefel empfehlen, deswegen trotz der Rückkehr 5 Sterne.
---
Lada Verified customer
Především děkuji za předvánoční doručení bot! Jsou skvělé, kupovala jsem o necelé číslo větší. S tlustými merino položkami mám v botech dokonalý telepny komfort a to i -8°C. Vzorek se zdá nekolouzavý a to i na namrzlem udusanem sněhu. Snad jen škoda namáhaného švu na špičce, která může potenciálně protékat.
---
Zuzana Verified customer
Milé prekvapenie,už som nečakala pred vianocami a predsa prišli. Ďakujem.
---
Tomáš Verified customer
Super, skvelý prístup a rýchlosť. Topánky sú veľmi pohodlné.
---
Dominika Verified customer
Sú skvelé, teplučké a neskutočne pohodlné! Veľmi sa z nich tešiiim..❤️😍
---
Jana Verified customer
Oplatilo sa čakať cca mesiac. Stihlo sa to do Vianoc. Parádny darček. Topánočky teplé, pohodlné. Teplučké aj v mrazoch a snehu.
---
Katerina Verified customer
Fantasticky teple boty do zimy, vodevzdorne, krasne siroke, novy strih mi konecne sedi!
---
Lenka Verified customer
Botky super a rychlé dodání.
---
Simone Verified customer
Ein schöner Schuh. Er ist sehr leicht vom Gewicht her, das Futter wärmt schön und fühlt sich angenehm an, mit Spray eingesprüht ist er pflegeleicht. Vorne ist viel Platz für meinen breiten Fuß. Nur an der Ferse rutscht mein Fuß leicht heraus. Durch die Schnürung wird dies verhindert, sie hält den Fuß an meiner Ferse fest. Aber alle anderen Modelle von BeLenka geben meinen Füßen einen optimalen Halt an der Ferse, auch ohne Schnürung.
---
Virginie Verified customer
Très satisfaite commande reçu dans les temps. Produit de qualité et très confortable. J'en suis fan. Merci
---
Igor Verified customer
Nohy jako v bavlnce díky těmto perfektním botám.
---
Nikola Verified customer
Papučky ❤️ Perfektné!
---
Beate Verified customer
Die Lieferung erfolgte schneller als erwartet, super! Die Schuhe sind die besten Winterschuhe die ich je hatte... Sehr bequem und warm und wasserdicht. Schon beim ersten Tragen sehr gemütlich. Ich bin sehr zufrieden!
---
Gabriela Verified customer
Snowfox mě velmi mile překvapily :) asi jsem ještě neměla na nohou pohodlnější zimní barefoot boty. Žiji na horách, takže sněhu hodně a boty nepustí ani kapku :) Zároveň jsou krásné i do města , k šatům a kabátu. Mám opravdu velkou radost
---
Kristýna Verified customer
Jestli znáte pocit z pořekadla Padne jako prdel na hrnec, ta to je ono. Už mám od této firmy druhé a jistě ne poslední. Děkuji, že existuje.
---
Vlasta Verified customer
Vše super, doporučuji.
---
Šimon Verified customer
Skvělý a bleskový pristup obchodu zajistil radost a prekvapeni pod stromečkem. Mozna budeme jeste menit za větší velikost, coz vsak na dojmu z bot nic nemění. Zatim pouze slova chvály!
---
Katarína Verified customer
Čižmičky prekonali očakávania. Krásne a teplučké, precízne ušité. Ďakujem!
---
Darina Verified customer
Be Lenka Opět nezklamala a boty jsou úžasné. Neuvěřitelně teplé a pohodlné. Číslování sedí. Dárek ponožky velmi potěšili.
---
Hana Verified customer
Toto sú najlepšie a hlavne najpohodlnejšie čižmy aké som kedy mala. Nohy mám stále v teple a to som na chlad citlivá. Maximálna spokojnosť.

---
Yvonne Verified customer
Einfach Super
---
Ivana Verified customer
Perfetne Snowfox cizmy a velmi ochotne zakaznicke centrum, rychle odpovede, ustretovost. Dakujem!
---
Bianca Verified customer
Sehr schöne Winterstiefel. Halten schön warm und sind sehr bequem. Ich empfehle eine Nummer größer zu bestellen, gerade wenn man zwischen 2 Größen schwankt.
---
Andrea Verified customer
An die Optik muss ich mich gewöhnen, die ist nicht 100% mein Geschmack, allerdings sind die richtig schön breit und passen optimal bei normaler Ferse und höherem Spann. In Größe 41 mit 26.5 cm Innenschuhlänge sind sie 10.4cm breit. Super!
---
Britta Verified customer
Sehen sehr wertig und gut aus. Müssen eine Nummer größer bestellt werden. Sie fallen sehr breit aus, weshalb ich sie zurück geschickt habe.
---
Bára Verified customer
Původně oznámená lhůta dodání byla dokonce o pár dní rychlejší, vše v pořádku, boty jsou skvělé - lehké, prostorné, teplé, příjemné naboso.
---
Anja Verified customer
Die Schuhe sind super bequem und richtig warm. Genau das richtige für mich. Durch die Schnürung passen sie sich wunderbar an den Fuß und die Wade an.
---
Johanna Verified customer
Sehr sehr schon!!!!
---
Jessica Verified customer
Ich habe die Belenka Snowfox in Army Green bestellt und bin wirklich begeistert! Sie halten sehr warm und sind soweit auch gut wasserdicht! Die Verarbeitung sieht sehr qualitativ aus, keine Leimränder oder Fadenzieher sind zu sehen. Ich habe sie nach der Größentabelle passend zu meinen Füßen bestellt, ein Spielraum von 1,2 cm ist für mich ideal. Sie passen wirklich super und eine extra Einlegesohle hätte auch grad noch genug Platz. Zu meiner Bestellung habe ich gratis ein paar Socken von Belenka erhalten, vielen Dank dafür 😊
---
Johanna Verified customer
Die schuhe sind sehr schön warm. Der Schaft allerdings ist ganz schön weit. Konnte ich mittela schnürsenkel passend machen, trotzdem etwas viel finde ich. Ich verstehe nicht warum der Schaft in Kindergrößen so eng ist dass man kaum reinkommt, dafür aber bei Erwachsenen extra weit. Ist echt schade, hätte die gleichen Schuhe gern für meine Kinder gehabt.
---
Lenka Verified customer
Krasne
---
Dzurova Verified customer
Úžasne topánky. Odporúčam všetkými 20timi 🥰
---
Lívia Verified customer
Veľmi pohodlné, teplučke, krásne
---
Peter Verified customer
Kúpil som pre manželku. Paráda :-)
---
Zuzana Verified customer
Zimné topánky sú super teplé dobrý materiál pekne sedia.
Dobre sa obuvaju. Môžem DOPORUČIŤ. Ešte som dostala k nákupu aj darček ďakujem 😍🙂🙂
---
Marija Verified customer
Sehr bequeme und perfekt sitzende Stiefel. Halten sehr gut die Füße warm,musste dünnere Socken anziehen,weil sonst zu warm. Auch an der Verarbeitung ist nichts auszusetzen. Absolut empfehlenswert.
---
Regina Verified customer
Ich liebe diese Schuhe. Ich bin der Empfehlungen gefolgt und habe die Snow Stiefel 1 Nummer größer bestellt. Prima passt und kann bei Bedarf noch dicke Socken anziehen.
---
Nicole Verified customer
Der Schuh ist schön warm. Ich hatte Bedenken, dass er nichts für mein schmales Bein ist, aber man kann ihn gut schnüren und er sieht trotzdem noch toll aus. ❤️
---
Ludmila Verified customer
Krásné botky, skvělý přístup lidí z eshopu :). Doporučuji.
---
Michaela Verified customer
Uuuplne skvelee cizmy 🥰
---
Katja Verified customer
Super schöne und bequeme Schuhe! Der Versand ging auch schnell.
---
sabrina Verified customer
Super schöne Schuhe, warm und sehr bequem zu tragen...
---
Laura Verified customer
Optisch sind sie super, nur leider recht eng und schmal.
Sehr schade, dass die nur bis 43 gehen..
---
Michaela Verified customer
Sú Top💯teplunke, pohodlné, love them ❣️
---
Gabriela Verified customer
Super, krásne a teplé. Nemám čo vytknúť ❤️
---
Martina Verified customer
Boty jsou super - pohodlne a teploucke. Uz je to muj 3.par od Be Lenka. Jen me mrzi, ze nejsou na zip, ale pouze zavazovani.
---
Zuzana Šaturová Verified customer
Sú úžasné 😍
---
Ilona Verified customer
Super botky, můžu doporučit, teplé a pohodlné.
---
---
corinne Verified customer
déjà essayées et approuvées.
---
Zu Verified customer
Jsem nadšená. Nejteplejší bačkory co jsem kdy měla 😉 Velikost sedí, líbí se mi ještě víc než na obrázku, nohy jsou jak ve vyhřátém pokojíčku 😍 A navíc přinesly sníh 😉 A prověření dnešním sněhem zvládly na 1*
---
Katarína Verified customer
Sú výborne teple, ľahké ako papučky a nesmyka sa v nich. Odporúčam
---
Jana Verified customer
Snehulky su uzasne, som rada ze som sa pre ne rozhodla. Mam ich v ciernej farbe, vo velkosti 40 na dlzku nohy 25,5cm. Nemam rada velke nadmerky, pretoze nezvyknem nosit hrube ponozky. Staci tensia ponozka, snehulky su teplucke, sucastou je vlnena vlozka. Su ohybne, lahucke, doslova ako papucky. No nohach pekne drzia, nepadaju ani ked vam nohy visia (kolotoc). Nemam zatial odskusane v hlbokom snehu a mraze, ale mokry dazd so snehom zvladli bez premocenia. Kupu nelutujem, naopak odporucam.
---
Sandra Verified customer
Die Schuhe sind warm und bequem, ob sie am Ende 190€ Wert sind, muss man für sich entscheiden. Ich habe sie behalten, da ich sehr breite Füße habe und es mir schwer fällt, passende winterschuhe zu kaufen.
---
Katarína Verified customer
Snehule su vyborne. Zo spodu necitiť chlad, zvladaju prechadzky v snehu bez premoknutia (naimpregnovala som si ich pred prvym použitim) a chodi sa v nich ako v papučkach.
Odporučam si pozrieť video ohľadom vyberu BeLenka velkosti, pretože sama nosim veľkosť EU 40, no na tieto mi podľa videa vyšla veľkosť až 42 a sedi ako uliata.

Hodnotim 11/10
---
Barbora Verified customer
Teplé botky, jako bačkůrky. Lehce se do nich leze. Na sněhu nepropouštějí ani když sníh taje. Za mne top!
---
Rebecca Verified customer
Tolle Schuhe zumindest was ich bis jetzt sehen kann. Ich trage Sie seit ca 1 Woche im Schnee und ich habe tolle warme Füsse. Sie sind sehr bequem und toll breit für meine Hallux
---
Andrea Verified customer
Pohodlne ako papucky. Vyborna komunikacia/servis.
---
Jana Verified customer
Boty jsou naprosto boží, ale doba dodání se značně protáhla - místo původně avizovaného konce října se to protáhlo do kraje prosince. Ale boty jsou fakt boží, to jako každopádně... Za ty tisíc hvězd.
---
Dominika Verified customer
Perfektné, teplucke, odporúčam
---
Description & Specifications
Materials:
Upper: Textile / Split / Nappa leather
Lining: Natural wool in combination with synthetic wool, water-resistant membrane
Insole: Removable, Latex / Merino / AL foil
Sole: rubber

Be Lenka Snowfox Woman will keep your feet warm and comfortable even during harsh winters. Their high cut design along with the wool lining keep the boots warm and at the same time provide maximum comfort for your feet.
The newly designed non-slip rubber sole (only 4mm thick, without lugs) provides excellent protection and grip when walking on various surfaces. The DeepGrip sole designed for better stability on various surfaces.
The wide front part of the boots provides enough space for your toes, which will bring you a unique barefoot feeling.
The premium quality materials used for the production of our footwear are carefully selected and precisely cut by our skilled craftsmen to ensure maximum comfort and durability.
We recommend regular application of waterproofing spray before first use to support water resistance and simplify further maintenance.
Barefoot attributes:
- Wide foot-shaped toe box
- Thin and Flexible sole
- Zero heel elevation & Zero toe spring (flat from heel to toe)
- Lightweight
Type of footwear: Walking shoes




---
Size chart
| | | |
| --- | --- | --- |
| Size | Width | Length |
| 36 | 8,9 | 23,3 |
| 37 | 9,1 | 23,9 |
| 38 | 9,3 | 24,6 |
| 39 | 9,5 | 25,3 |
| 40 | 9,7 | 25,9 |
| 41 | 9,9 | 26,6 |
| 42 | 10,1 | 27,3 |
| 43 | 10,3 | 27,9 |
The size chart indicates the inner length and width of the shoes in centimetres.
How to measure your foot correctly?
Place a blank A4-sized paper on a flat, smooth and even surface.
Step onto the paper with all your weight on the leg.
Use a pen/pencil to mark the heel and the farthest point from the heel (beware, it may not always be the big toe)
Measure the distance between these two points on feet with a ruler (the difference can be ± 0.5 cm)
The number obtained is the length of the foot
Add an extra 0.5-1.2 cm (ideal leeway) to the length of the foot, and you will get the ideal size of your shoe.
Find your shoe size per the above measurements by referring to the size chart for each product on our website.
The size chart indicates the inner length and width of our barefoot shoes in centimetres.
Important note
Our size charts may not correlate with other brands. Hence we recommend following the above steps to determine your correct Be Lenka barefoot shoe size.
Due to the thick lining in our Snowfox and Winter models, we recommend going for one size bigger than other Be Lenka models.
How to choose correct size of barefoot shoes?
How to clean & waterproof leather barefoot boots
Inquire about this product
Contact us
Got questions?
Please don't hesitate to contact us.
+421 41 321 78 33

(Mon - Fri, 8 am - 4.00 pm GMT+2)