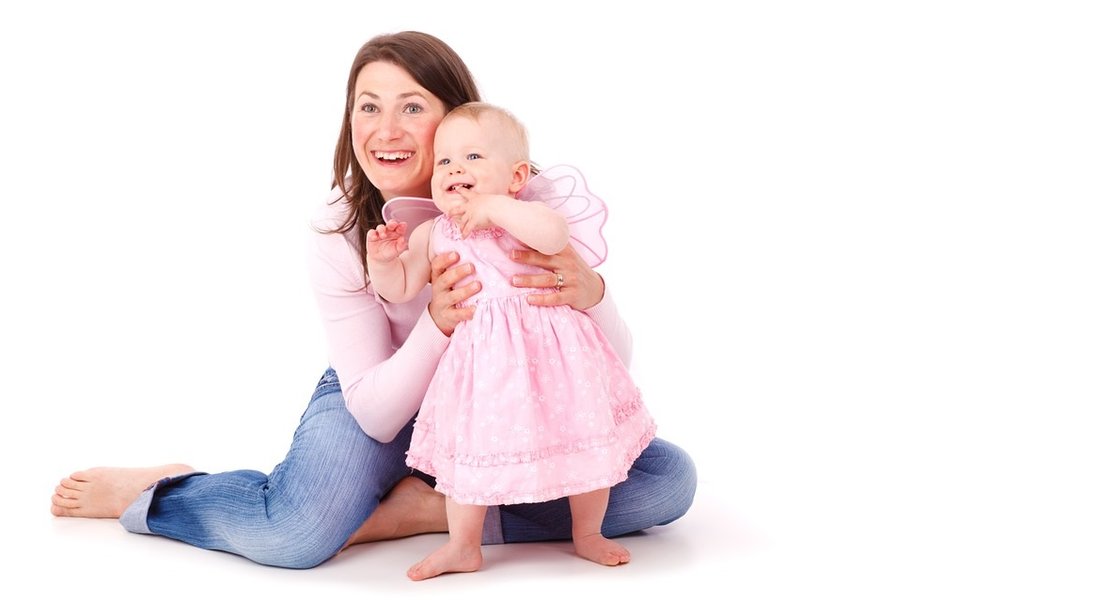 Generally speaking, the primary source of nutrition for 10 months old baby should still be milk, whether it is breast milk or formula. By the end of the 6th month of your baby's age, you can start introducing regular food (so-called solids). If you bottle-feed your baby with formula, you can begin with solids as soon as your baby turns 4 months. If you are looking for an inspiration for what to cook for your 10 months old, keep on reading.
Recipes for 10 months old babies
Soups are the perfect choice for the smoothest transition from milk to solids because of their fluid consistency (they resemble milk the most). Soups are easy and quick to make. You can use almost all kinds of veggies.
Do not forget – the baby sees - the baby does. If mommy has a positive relationship with veggies the baby, he/she is more likely to love them, too. Vegetables are the most essential part of everyone's diet, not only kids'. They are rich, nutritious and full of vitamins. They can cover almost everything your baby needs for his/her proper development and growth (besides protein). Babies are naturally curious, so show your baby veggies and other foods in books, at greengrocer's, in the garden, he/she will love it.
Try to use as many veggies as you can. You can use vegetables in soups mentioned above, but also in spreads, sauces or you can make veggie fritters (they make a great finger food!)
Risotto with cheese and veggies
Rice is easy to digest. It makes it an excellent food for babies. You can prepare it in the form of risotto, adding any seasonal veggies.
You will need: 1 carrot, ¼ kohlrabi, 1 floret of broccoli, 1 floret of cauliflower, 2-3 drops olive oil, a handful of rice, cheese
Soak the rice in water (ideally overnight) then rinse and drain well. Cook it in a pot with enough water, add the veggies (the grated kohlrabi and the chopped carrot). Simmer until soft and tender, remove from heat, add olive oil and grated cheese. You can serve it topped with parsley.
Poultry – recipes
If you are not raising a little vegetarian, you have probably already introduced meat to your little eater. If not yet, you can do it now because 10 months old baby can digest meat.
Chicken with mashed potatoes
You will need: 50 g chicken breast, 1-2 potatoes, 2-3 drops olive oil, breastmilk or formula, bottled water for babies
Cook the meat in a pot with water for babies. Cook the potatoes separately. Drain and let them chill. Add milk/formula and mash until smooth. Cut the cooked meat into small cubes, sprinkle with olive oil and stir into the mashed potatoes.
 Snacks for 10 months old babies
As a snack, you can serve fruit puree, a yogurt, porridge or a piece of bread with a home-made spread.
Apple porridge
You will need: 1 tablespoon semolina for babies, 1 apple (grated), 1dcl of milk, 1 teaspoon sugar
Cover semolina with milk and let it sit for 30 minutes. Add sugar and bring to boil stirring steadily. Once the porridge is cooked, turn off the hob and stir in the grated apple.
Apricot-yogurt treat
You will need: 1 apricot (or peach), 2 tablespoons plain white yogurt, 1 medium-sized carrot
Wash the apricot (peach), peel it, remove the stone and mash it with a fork. Grate the carrot and add to the apricot. Add the yogurt to the fruit mixture and stir until combined.
Spreads for babies
By this time, you have already introduced solid food, mostly in the form of purees, to your baby, so it is about time to try something with a different texture. You can offer your baby a piece of bread with a nutritious yet tasty spread. You do not need to buy it; you can make it on your own. It takes almost no time, and it is effortless. Every day you can prepare and enjoy it together with your baby. 
Bell-Pepper spread
You will need Bell-pepper (whichever colour you choose), curd cheese, spring onion, 1 teaspoon sour cream, 1 teaspoon mustard.
Cut both the bell pepper and the onion into small pieces, add curd cheese, mustard, sour cream and stir until well combined. You can add chives before serving.
Carrot spread
You will need: 1 medium-sized carrot, 1 small onion, an egg, tablespoon sour cream, lučina (soft cheese)
Grate the carrot, chop the onion finely and mix together. Add lučina, sour cream, and the chopped hard-boiled egg. Stir well until combined.
Beetroot spread
You will need: 1 small beetroot (cooked and chilled), 1 cottage cheese, ground cumin, a piece of leek
Chop beetroot (cooked and chilled in advance), add remaining ingredients. Stir well or blend together.
Egg spread
You will need: 1 egg yolk, 1 radish, chives or other seasonal fresh herbs, olive oil, 1 teaspoon mustard
Mix hard-boiled egg yolk (whole egg for toddlers at least 12 months old) with chopped radish, chives (herbs), mustard and sprinkle of olive oil.
Pasta for 10 months old babies
You can choose from a wide range of options what to feed your 10 months old. Pasta is one of them. When choosing pasta, pick the egg-free one. You can serve pasta with veggies or meat. You can choose from different shapes such as animals, cars, toys or letters. Who thought eating pasta can be that fun?
Cook pasta according to the package instruction in unsalted water. You can cook the pasta separately or together with veggies of your choice. Cook it, drain it and sprinkle with olive oil or melted butter. Serve with sauteéd or cooked seasonal vegetables or chopped low-fat meat.
Are you looking for an inspiration for a quick meal for your kids? Read more in our article Quick lunch for kids.


---