How to take care of babywraps containing silk?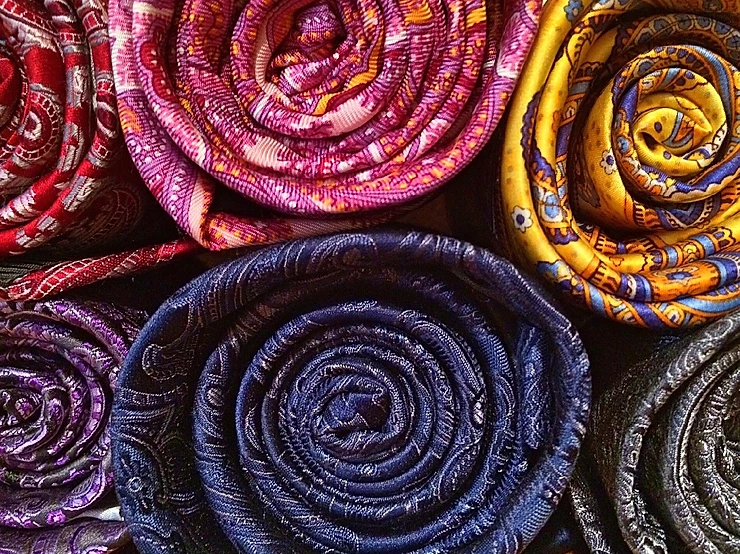 Baby-wraps made with Silk are perfect for summer wearing
Baby-wraps made with silk are pleasantly soft and have beautiful sheen. They are flexible and mould around your baby like a glove and provide supportive carry. Let's take a closer look at some of the features of baby wraps containing silk.
Silk baby-wrap features
Silk is not a typical choice when choosing a baby-wrap. But, if you do purchase such wrap, you will enjoy an amazing and functional product. When the word silk is mentioned, everybody thinks about something incredibly soft and cool. Silk has a great ability to regulate temperature so a silk-wrap is great for summer wearing as it can effectively adapt to the temperature and gently cool both the baby and the wearer. Its remarkable softness is another aspect that you should consider when considering getting your own silk baby-wrap.
Silk baby-wraps are suitable only for newborns and small babies (as they do not have the capacity to carry heavier toddlers) and silk baby-wraps suitable for the whole period of babywearing. When considering to purchase a silk baby-wrap, always check its weight bearing capacity first.
Due to its slippery nature when being tied up, we recommend this kind of wrap for skilled wearers. Beginners may find it hard to work with, and even end up discouraged to babywear and that would make us sad.
How to wash a silk baby-wrap
Silk wraps require careful care. They must be hand-washed on 30°C. Sudden changes in temperature do not suit silk so use water of similar temperature for both washing and rinsing. For washing, we recommend using a liquid detergent designed for silk. After washing, put your wrap between two towels and squeeze it gently. Do not dry in a dryer. Do not dry in direct sunlight to preserve colours.
How to iron a silk baby-wrap
Silk is a delicate material so you must be very careful when ironing it. The silk wrap must be ironed when still a little damp. Use a setting specifically for silk – cold temperature and with no steaming or spraying.
---