Fair price is the key to quality and humaneness
These days, it is no longer impossible to buy your desired higher priced shoes. You just have to wait a few days and thanks to considerable and frequent discounts or seasonal sales, you can easily have a pair for a better price. Even for a price that doesn't make you stop and ask yourself; do I really need those shoes at all? However, at Be Lenka, you will hardly encounter any discounts at all. We are an honest "slow fashion" brand, and we will be happy to explain to you why it is so.
The clothing by common fast fashion brands is a major part of our wardrobe, so what exactly do they do?
These chains often desire the highest possible profits, regardless of the impact on the lives of their employees or intermediaries of production materials. Costs are therefore reduced wherever possible.
In many cases, employees are paid less than the minimum wage and are forced to work in unhealthy conditions, often illegally and without a guarantee of any social or health insurance. According to surveys, these employees would have to earn at least three times as much as they do now in order to be able to get everything they need for a living wage.
Reduction of production costs is not just related to labor costs, but goes further to the procurement that should be as cheap as possible to reduce them.
The dyeing of materials, which is often used in the manufacture of clothing in fast fashion chains, is another thorn in the side of health and environmental advocates. At the same time, many measurements indicate that these materials often exceed the permitted standards by many times and thus are considerably harmful for employees. Due to the daily handling of these chemicals, they often suffer from skin or respiratory health issues.
Because of the mass-production, where it is almost impossible to guarantee the quality of thousands of pieces, as the goal is not their longevity at all, the products themselves are often of a very poor quality.
What do we do differently at Be Lenka?
Each pair of Be Lenka shoes is a piece of precise handmade local production. Our shoes are sewn exclusively in the Czech Republic and Slovakia, which, among other things, saves transport emissions. The proximity of production is also related to the fact that we can supervise the production process in person, which guarantees that the shoes arrive to you in the highest quality.
The production uses proven procedures to ensure the maximum durability of the shoes so that you do not have to change them every season. This makes the whole process complex and of a high standard at the same time. By the time the shoes reach you, they usually pass about 100 pairs of hands. Although modern machines assist our skillful workers in their operations a lot, the production is still largely manual, and each pair is shaped separately by the hands of a shoemaker.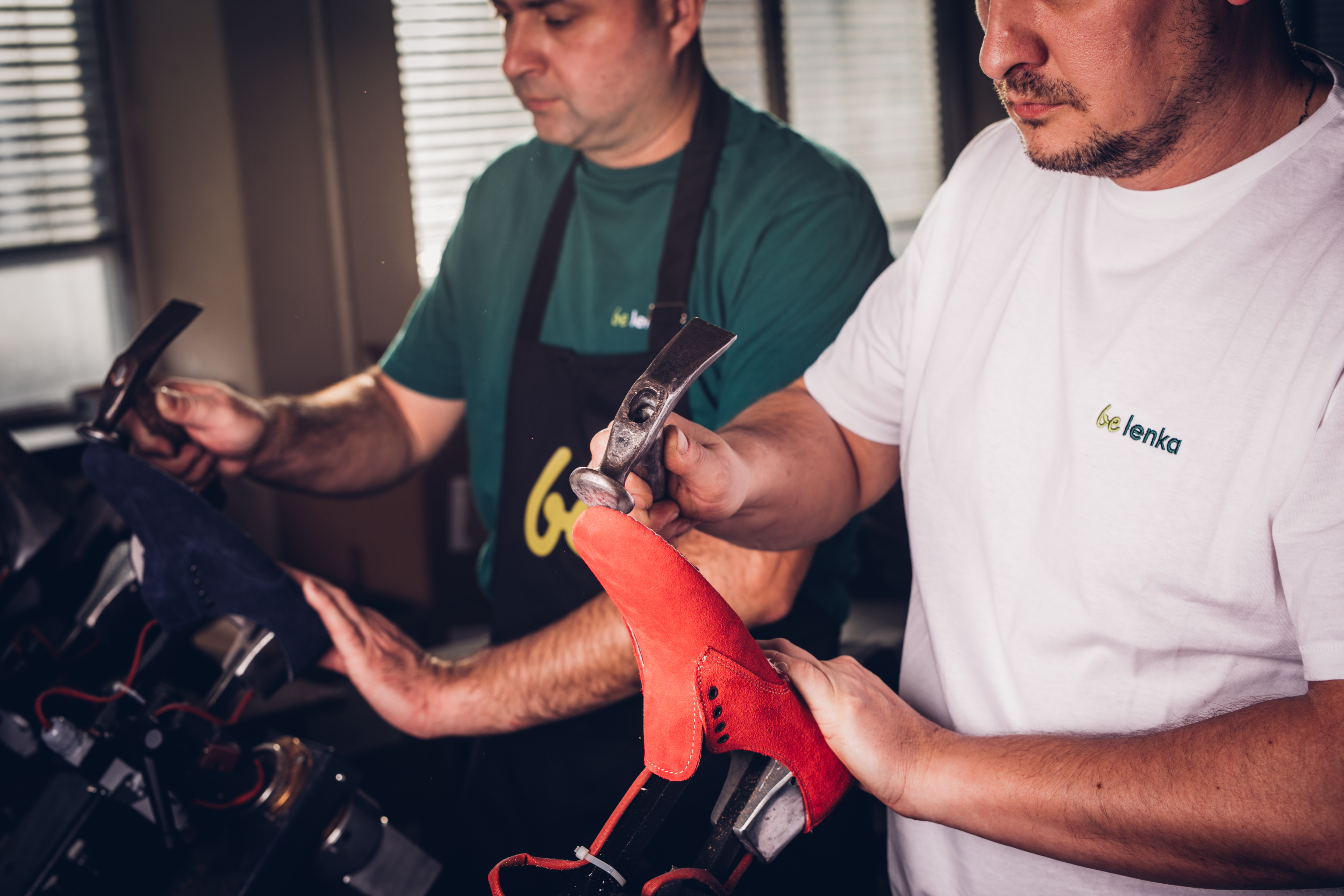 We are fair to our employees
Fair conditions in business also include fair attitude to employees. We make sure they work in decent conditions and receive a fair wage every month, including social security and health insurance. These costs are the ones that make up a large part of the price of goods. And it is only because we along with you, our customers, care about humanity.
We only use the highest quality materials
Premium, modern, high-quality and carefully processed materials, such as merino wool or leather are the crucial basis of every collection. However, due to the high quality of materials, they are also procured in the higher price category. We prefer European suppliers to Asian ones, which also makes our shoes more expensive, but on the other hand, more reliable as the quality is higher.
The satisfaction of our customers in different countries strongly speaks for our product quality and proves to us that all production processes are set up correctly.
We believe that the prices are set fairly as well. We do not reduce them, so that our employees are constantly motivated to produce the best possible product, and so that our products can always reach you in the quality you are used to. You and your feet can then enjoy the Be Lenkas exactly the way you like it.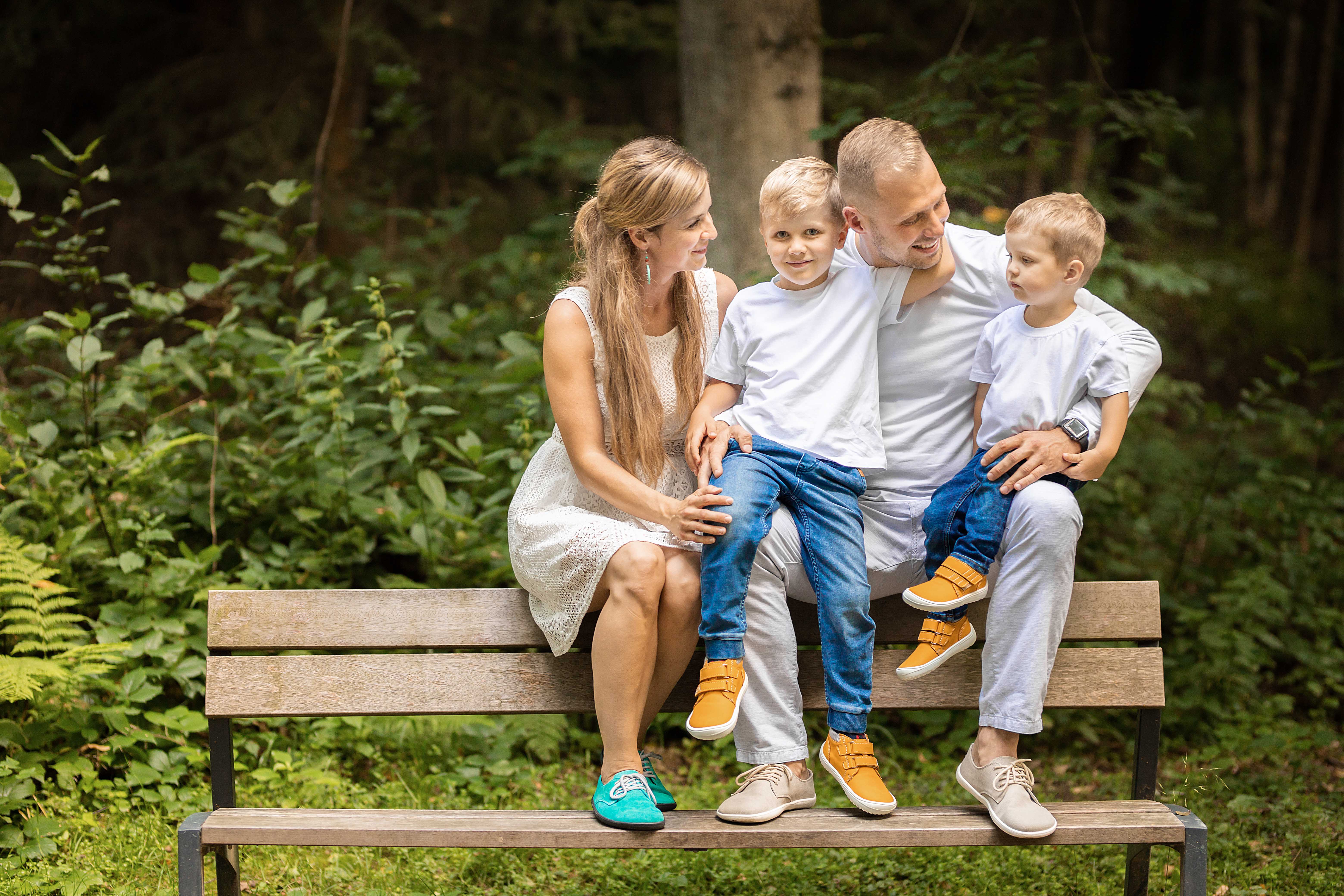 Thank you for being one of our fans and customers. We believe that we represent values that are of great importance to you as well. We are so glad that thanks to this philosophy, we can build a trustworthy and meaningful brand that brings you comfort in walking.