Be Lenka Kids barefoot sneakers Perk - Mint Green
Perk up your little ones' steps with Be Lenka Perk barefoot sneakers crafted with breathable materials, ideal for warm sunny weather or as comfy kindergarten or school shoes. Featuring a thin 6mm sole for excellent ground feel and a spacious ergonomic toe-box offering plenty of space for toes to wiggle and grow. The light, breathable construction of the Be Lenka Perk will give your child the highest barefoot comfort and freedom while providing just the right amount of protection.
---
Choose size
Colour / Shade
Availability: Temporarily Unavailable
Notify me when the product is restocked
Barefoot footwear attributes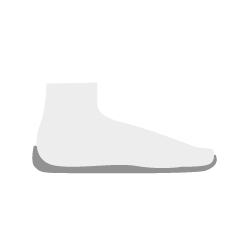 Zero Drop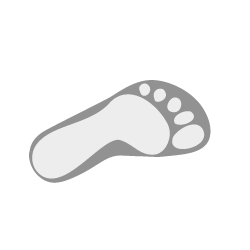 Wide Toe Box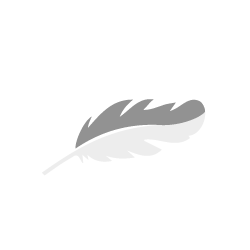 Light weight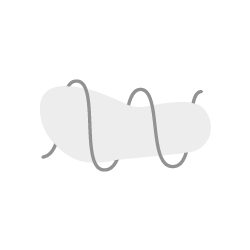 Flexible sole
Customer Reviews
Average rating based on 4 reviews
---
Description & Specifications
Upper: 100% Polyester
Insole: Textile
Lining: N/A
Sole: Vulcanized rubber

Thanks to the premium quality skin-friendly materials and minimalistic, lightweight design, Be Lenka Perk provides unmatched comfort for little growing feet. The bones in kids' feet are malleable, and hence flexibility and unrestricted foot movement are of utmost importance for their natural development. A thin and flexible 6 mm sole enables the foot to bend and flex naturally, resulting in an improved walking posture, stronger foot muscles, and increased sensory feedback (for better control of motor function and balance). The wide front part of the shoe (wide toe box) enables the toes to wiggle freely and not squash them as the traditional shoes do, guaranteeing comfort even during all-day use.
Be Lenka Perk barefoot sneakers are suitable for wearing in playgrounds, parks, urban environments, and everyday walking. Due to their airy construction, they are not ideal for rainy weather. The shoes are suitable for a normal to a wider foot and a normal to the slightly higher instep. Thanks to the practical laceless design, they are easy to wear and take off.
Be Lenka Perk are suitable for everyday walks, playgrounds or parks. Due to their airy construction, they are not ideal for wet/rainy weather conditions. The KidsComfort sole guarantees perfect stability and control of the step during everyday movement thanks to its lugs.
Type of footwear: Walking shoes
Note: Perk shoes are not suitable for sports. Especially cycling, rock climbing, and other strenuous activities can damage the sole.
Shoes are not suitable for sandy surfaces or activities in water because of the breathable properties of the material inside the shoe.

Size chart
| Size | width | Length |
| --- | --- | --- |
| 25 | 7 | 16,2 |
| 26 | 7,1 | 16,8 |
| 27 | 7,2 | 17,5 |
| 28 | 7,4 | 18,3 |
| 29 | 7,5 | 18,9 |
| 30 | 7,7 | 19,6 |
| 31 | 7,9 | 20,2 |
| 32 | 8 | 20,9 |
| 33 | 8,1 | 21,5 |
| 34 | 8,3 | 22,1 |
| 35 | 8,5 | 22,8 |
When choosing the size of shoes, it is necessary to consider other aspects in addition to the shoe size chart (foot physiology - shape, toe width, instep, and others) that can have an impact on how the shoe will fit your foot.
The size chart indicates the inner length and width of the shoes in centimetres.
We recommend adding an extra 0.5 - 1 cm to the total length of the child's foot, which will give you the ideal shoe size for your child.
You can also find more information about choosing the right size in the Help Center here.
How to clean & waterproof leather barefoot boots