Barefoot Shoes Be Lenka Trailwalker - Olive Green
$ 179

Excl. Tax
$ 89.50
Excl. Tax
Lowest selling price in the last 30 days before price reduction: $ 179
Excl. Tax
Be Lenka Trailwalker leather barefoot shoes are ideal for outdoor leisure activities. They are easy to put on and suitable for light forest hikes. The sole is designed to flex your foot muscles and the reinforced edge offers protection from any potential damage during outdoor adventures. Enjoy the true barefoot experience on walks in the heart of nature.
---
Choose size
Colour / Shade
Barefoot footwear attributes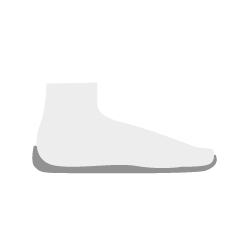 Zero Drop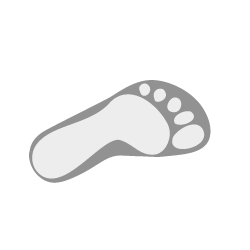 Wide Toe Box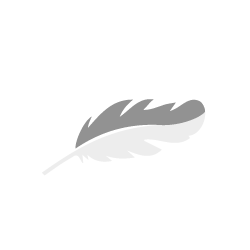 Light weight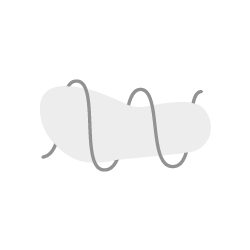 Flexible sole
Customer Reviews
Average rating based on 282 reviews
Victoria Verified customer
The Be Lenka Trailwalker is so very comfortable and actually fun to wear. Their light weight makes me feeling like I'm floating above the trails.
---
Matthew ] Verified customer
Fantastic shoe! My only complaint is that the tongue slips to the outside fo the shoe while walking. After wearing through the soles I was able to get them resoled with new rubber. I also had a lace keeper added, which solved the problem of the tongue slipping.
---
KAREN Verified customer
I love these shoes, they have grip and style and keep my feet planted on the trail.
---
Matt Savage Verified customer
Amazing shoes! Easily my new favorite barefoot walking/hiking shoes! They have amazing grip, outstanding groundfeel, and are unbelievably comfortable! Montana winter approved! (Wool Socks) ;)
---
Beate Verified customer
Absolute fantastic shoe, very comfortable, great design and manufacturing
---
Stefan Jernberg Verified customer
Best experience ever, just love these shoes. Lots of room for the feet. Looks are stylish.
I'd gladly give them more stars.
---
Jane Verified customer
Love the wide toe box - allows for toe splay (and using toe spacers). Overall shoe fit is secure. Feet stay dry in shallow puddles and creek crossings (we're not talking dry feet with total immersion, but if I get some water over the uppers it doesn't penetrate the leather so my feet stay dry). Grip is great on most trail conditions - not super grippy if there is loose dirt on a steep slope (but that's pretty extreme). I use a thin insole for a bit more foot protection on rocky trails. Overall, LOVE my trailwalkers !! and sad that I'm starting to wear out the soles. :(
---
Carlotta Verified customer
I am holidaying in the Swiss Alps and I am wearing almost only these shoes. They are great! My only complaint is that they are not at all waterproof which can be tricky on a hike. I would love to see a goretex version
---
Hakon Grimm Torstensen Verified customer
Amazing shoes.
They feel absolutely amazing on the foot.
---
Marta Verified customer
Magnificient trail shoes. Good looking. Outstanding grip, but with preserved ground contact and feeling. Only con is choice of material. Something water proof would have been much better.
Ordered a size larger than normal and that was a good call. My middle toe almost touches the front of the toebox although my feet are 1.6 cm shorter than the length of the shoe as stated in the size guide.
---
Constans Verified customer
très confortable, bonne adhérence !
---
Helena Verified customer
Best shoe ever! I hope you make more shoes with this sole shape.
---
Jen Verified customer
Love the Trailwalker! Have not yet taken it out for actual trail use, but so far for casual use these are super comfortable. I did need to put an insole in- the black rubber that wraps around the shoe also wraps under the sole making a small "shelf" that was a little uncomfortable under my heel. Someone with less sensitive heels may not notice, but with a Naboso insole these may be my new favorite shoes!
---
Wilhelm Verified customer
5 stars! Love the shoes and great customer service.
---
vasilijs Verified customer
I have received my belenka barefoot and very happy at the moment. I've ordered 6 pairs for me and my wife. So far very good impression! I will be making a video about these amazing shoes! Very grateful!
---
Marketa Verified customer
Super fit. Excelent quality.
---
Sara Verified customer
My 11 year old daughter absolutely loves her new red trailwalkers, super comfy and good looking!
---
Aki Verified customer
I needed barefoot outdoor/walking (not running) shoes that work both in the city and on easy trails on mostly flat areas. Ideally, I wanted to find mid-height but lightweight and breathable barefoot shoes. It's not easy to find shoes that fit that description, as many mid-height shoes are too heavy and designed more for hiking use. So I decided to drop my requirement for mid-height, and bought Trailwalkers. I'm glad I did.

I've worn Be Lenka Trailwalkers for a few weeks now, in temperatures ranging from about 0 to 12 degrees Celsius (haven't tried in snow though). I'm very happy with these shoes. My foot is 27 cm and I got the size 44 (28,6 cm) which is perfect, and doesn't feel too big at all. Very comfortable out of the box. The first days I used an insole (the shoe doesn't have one), but removed it again after a week or so. I think these will work perfectly in three seasons, and perhaps even for mild winter period. I can highly recommend the Trailwalkers. Fast delivery also :)

---
Kristy Verified customer
Absolutly love these, so comfy.
---
Ivan Verified customer
Very nice and confortable , really surprise
The only point is that laces are short
---
Darya Verified customer
My husband likes these shoes. Size 42 fits his 26,3 cm feet very well.
---
Raúl Verified customer
I've been wearing barefoot shoes daily for 3 years, I've tried several brands (vivobarefoot, merrell...) and I can say that my be lenka trailwalker are the ones I like the most so far. The comfort of it and the quality of the materials make it a great choice. Very happy.
---
Mare Verified customer
Fits good, comfortable
---
Amy Verified customer
Great! Tons of room for my toes.
---
Cynthia Verified customer
Can feel all the rocks when trail walking.
---
Barbara Verified customer
I love these shoes. The instructions online about how to choose the correct size were accurate and I ended up with a perfect fit. They are well made, very cute, and I love the color. I will definitely buy again.
---
Charles Verified customer
The shoes seem nice, but I would not recommend US customers ordering unless you are 100% certain on the size. I should have checked more carefully when I ordered but there are no returns from the US. I would not even mind paying real shipping cost back to the EU even if I only got half my money back and then reordering a size larger but there are no returns at all. These otherwise look like great shoes, I am just stuck with a pair of $200 shoes I cant use or easily sell.
---
Máté Verified customer
Great quality, fast delivery. Honestly, the most comfortable shoe I've ever had, straight out of the box. It's like gloves on my feet.
---
Jake Verified customer
These shoes are the exact barefoot shoes I was looking for. The fit is great and I am quite happy with the simple, yet durable design. No issues on getting these delivered to the U.S.
---
Kaisa Verified customer
The shoes are very good and even better I expected. They are perfect for my purpose: I wanted spring-summer-autumn shoes, but I have used them succesfully also with a little bit of snow and minus 5 temperature! The shoes are so spacious, that I can add warm, wollen&folio things (pohjallinen in Finnish) and wollen socks on the normal socks (thank you for the pink surprise-socks, I loven them too!) and then they are warm enough for a walk :) And surprizingly, the shoes are still good for me with only the normal socks! This almoust too good to be true ❤️ These are my first own barefoot shoes, and my plan is to change all my shoes to barefoots, but also to decrease the amount of the shoes. So, after putting at least 2 pairs of old shoes away, I'm going to by more. And if these shoes live for many years, I'm definately going to be your customer in the future also!
---
Elena Verified customer
I have bought these shoes for my husband as a birthday present. So the feedback is coming from him: fitting is perfect, easy to put on, laces are tight. Great walking experience as well. Plus the shoes are very stylish 🙏
---
Sara Verified customer
Very good quality. Perfect design and very spacious around the fingers, but not too wide around the ankles. I ordered a size bigger than my usual and they fit perfectly.
---
Felix Verified customer
I´m very happy with the Trailwalkers. The toespace is insane, the lining is very comfortable, the sole is somewhat thin and flexible for near perfect barefoot feeling. 4 out of 5 because they´re giving me blisters when I go in without socks.
---
Daniel Verified customer
Great shoes and great service!!
---
A Verified customer
Very quick and efficient delivery. Very comfortable and nice looking trail shoes. I've only worn on holiday so far. Will be good for autumn/winter without having to resort to boots.
---
Orinocco Verified customer
Había probado otras marcas de calzado barefoot y siempre me había costado encontrar un ancho que me fuera cómodo. Desde unas Vivo que tuve hace unos años que no encontraba algo que me resultara tan cómodo. Como un guante!
---
Nina Verified customer
Fast turnaround and shipping. Very happy and I recommend!
---
Lynsey Verified customer
The 'Trailwalker' shoes have a different foot shape than the other two Be Lenka shoes I have...the City and Prime. Because of that different two shape, I'm not quite sure if they are wide enough in the toe box.
---
CarolineSF Verified customer
These shoes were instantly comfortable, and I took a 4-mile walk on city sidewalks the first time I put them on and am completely happy with them.
---
Eleonore Verified customer
I ordered these shoes in size 37 after following advice from the Be Lenka team, but I ended up having to change them for a pair of 38 that fit better. Because of the hard plastic shape of the front of the shoe, my toes were touching in the 37 pair but the rest of the shoe was good. My toes have enough space in the 38 pair but felt a bit big on the sides in the beginning, and it took few days for the shoe to "adapt" to my foot (the inner side especially, just before the toes).

The feel of the floor on those is amazing, and they're my absolute best companion for walks in the forest.
---
Marissa Verified customer
Fit feels true to size. Very comfortable. Love the way they look! The toe box is roomier compared to other shoes of similar styles. Shipping to Canada was quick!
---
Caroline Verified customer
Beautifully made and light shoes, unfortunately the shape wasn't right for me, but 5 stars for the quality of the shoes and for the customer service - I had some questions about the return and they were answered quickly and helpfully, thank you!
---
Petra Verified customer
Comfortable, soft shoes, with wide toe box. Very nice barefoot feel. Great for hikes in the woods.
They also look nice and I got many compliments about them :-)
---
Anette Verified customer
Fast delivery and I'm more than satisfied with my first pair of barefoot shoes. Thin soles with good grip, soft lether and good protection around the sides. I have moderate hallux valgus and there was no problem to fit them in. I love the design and the fact that I can use them a great part of the year.
Thank you!
---
Tina Verified customer
Very soft and beautiful shoes.
---
Manca Verified customer
Fits like they were made for my foot. Love walking in them.
---
Brent Verified customer
I bought this shoe even the price was high and won't count this vs my review. The shape is very good and the volume for the instep has a lot of room from heel to toe. The outsole is grippy and comfortable even when barefoot (I stopped wearing socks sometime ago). The ground feel is very good. The heel loop is good with plenty of room for your fingers. Sizing is pretty accurate but you must account for wearing socks. Overall this is a good light trail shoe that was done right.

There are some issues and things to be aware of with this shoe. The lacing system is old but works well. However there is no tongue loop so it will slide to either side quite a bit. Laces are a tad short when most of the time they will be too long. Finally this shoe sold without an insole is not a beginner level shoe being just 4mm to the ground. Plus the outsole isn't pliable enough so you could develop sores or blisters if used enough in one day (an insole will fix this). This shoe should come with a set of insoles especially for the price. I already have Ace so I can use the insoles from them when needed. My rating is 4.5 assuming you have insoles on hand.
---
Isabel Verified customer
Top schoenen voor wandelingen door de natuur, door de modder lopen is echt heerlijk, veel ruimte voorin en genoeg bescherming om op verschillende ondergronden te lopen.
---
Melissa Verified customer
My new favorite trail shoes! These new Be Lenkas are perfect for the kind of light hiking/trail walking I do. They are grippy and sturdy on the path but very lightweight and flexible. Plenty of room for my toes. The toe box is slightly more square than my Champs, which is perfect for my mountain foot type. Overall, highly recommended!
---
Eliška Verified customer
Great shoes for lighter hiking. I really like the soft sole. I have Vivobarefoot tracking shoes and they are way too tight on the feet, Belenka shoes have nice space, they're more breathable, lighter... No BS shoe, just works and looks nice. All I'm missing now is a proper (more technical) hiking boot/shoe for our rough terrain here in Ireland.
---
Valentina Verified customer
Something new on the market. I am glad I ordered trailwalker, as they look like great hiking shoes.
---
Lily Verified customer
These are my second pair of Be Lenka shoes and I love them. Comfortable for hiking. The colour is as beautiful as in the pictures. Would buy again!
---
Veronika Verified customer
Perfektne a velmi pohodlne topanky. Som z nich uplne nadsena. Padli mi ako uliate aj napriek tomu, ze mam halux.
---
Anna Verified customer
Buty same w sobie ekstra, mega wygodne. Tu dałabym 5 gwiazdek. Jednak po założeniu piąty raz (!) na stopy zauważyłam rozklejenie na wewnętrznej stronie w prawym bucie (guma od skóry odklejona na zgięciu). Zawnioskowałam o zwrot gotówki. Właśnie odebrałam maila, że buty zostały naprawione i będą odesłane. Taka sama decyzja BeLenka jak w poprzednio reklamowanych butach (BeLenka Icon Black) - też się rozkleiły :-( zostały sklejone, klej wystaje poza łączenie, nie jest bezbarwny :-( Nawiasem mówiąc po dwóch tygodniach znów się rozkleił prawy but - znów będę reklamować (jakiś miesiąc oczekiwania). Rozumiem zapisy regulaminu zwrotów - ostateczna decyzja, co do sposobu reklamacji należy do BeLenka. Kupujący może tylko wpisać swoje roszczenie, złudnie pałać nadzieją, że ma możliwość wyboru, ale i tak decyzja ostateczna należy do BeLenka. Osobiście nie kupię już żadnych butów tej firmy. Sugerowałam się pozytywną oceną i jakże bardzo się rozczarowałam.

Be Lenka
Dziękujemy za Twoją opinię. Każda opinia klienta sprawia, że Be Lenka jest lepsza. Przy rozpatrywaniu reklamacji obowiązują odpowiednie zasady określone w regulaminie. Ponieważ Be Lenka stara się zmniejszyć wpływ swojej działalności na środowisko, dokładamy wszelkich starań, aby naprawiać nasze produkty tak, aby mogły ponownie służyć swojemu właścicielowi. Jeśli klient nie jest zadowolony z naprawy produktu, może zareklamować towar. W przypadku dalszych pytań dotyczących reklamacji prosimy o kontakt z naszym działem obsługi klienta pod adresem info@belenka.pl . Be Lenka Team
---
Dominika Verified customer
Dnes som si v predajni Žilina Mirage zaobstarala tieto moje prvé bosenicka ako som to nazvala. To bola láska na prvé obutie a to som si ich viac druhov vyskúšala. Neskutočný prístup vašej zamestnankyne ktoru sme zastihli akurát pri Tom keď si chcela spraviť prestávku. Z ochotou láskou a príjemným prístupom nám ukázala vysvetlila veci pomohla pri výbere tovaru. Ja iba vrelo odporúčim každému kto bude chcieť takéto bosenicka na nohy.
---
Miroslava Verified customer
Vyborne topanocky, ten komfort ma uplne odrovnal, po prechodnych a zimnych topankach (tiez od belenka, ktore su mimochodom taktiez uzasne), toto su uplne papucky, ani neviem, ze mam nieco na nohach. Perfektne pre nohy plutvicky, zvlast ja, ktora mam 36 velkost a velmi siroke nohy v oblasti prstov a uzsie paty, tento komfort neskutocne ocenujem.
---
Anna Verified customer
Hatte in meinem ganzen Leben noch nie genug Platz in Schuhen aber die Trailwalker machens möglich. Bleibt sicher nicht mein einziger BeLanka Schuh.
Toller Schuh für sehr breite Füße.
---
Łucja Bryś Verified customer
Wspaniałe sportowe buty i do ćwiczeń i do biegania, do spacerów. U mnie długość stopy 24,2, kupiłam r.37 i są idealne, 38 były by za duże
---
Petra Verified customer
Trailwalkery je moja zatiaľ posledná a zase super voľba! Sú kožené, pekne vypracované a dobre sedia na nohe. Zobrala som ich na bike, do lesa na prechádzku ale aj do mesta a som veľmi spokojná.
---
Tomáš Mrocek Verified customer
Mám be Lenka Trailwalkery Mám ich od včera a je to tak úžasný pocit ani človek nevie že má niečo na nohe sedia presne mám 43 a deep ocean blue farbu a som s nimi zatiaľ veľmi spokojný hlavne to že sa cítim akoby som chodil naboso a cítim pod nohami všetko odporúčam
---
Karin Verified customer
Dies sind meine zweiten Barfußschuhe. Nachdem meine ersten (einer anderen Marke) für meinen doch recht breiten Vorderfuß noch etwas knapp waren, bin ich auf diese hier gestossen und sie passen mir super! Ich habe meine "wie immer"-Größe bestellt und die ist perfekt. Angesichts der aktuell winterlichen Temperaturen habe ich mir eine passende Filzeinlegesohle "gebastelt", damit sind die Schuhe für meine Bedürfnisse für den badischen Winter völlig geeignet.
---
Lydia Verified customer
👍
---
Filip Verified customer
Best running shoes, walking on sand is almost like with bare feet.
Super good customer support also!
---
Lukáš Verified customer
Jsou to nejpohodlnější boty co jsem kdy měl. Beru je na delší procházky do přírody. Drobná chyba je v tom, že chybí proříznutí jazyka, aby se dala protáhnout tkanička. Jazyk pak utíká na obou botách do strany.
---
Bianka Verified customer
Najlepšie
---
Karolína Verified customer
Zvolila som čierne kvôli univerzálnosti, hoci sa mi veľmi páčia farebné. Vôbec neľutujem! Vyzerajú štýlovo aj ku vkusnému oblečeniu, keďže gumový lem spýva s farbou. Pokukovala som po nich už niekoľko mesiacov, jednoznačne odporúčam.
Čo sa veľkosti týka, pri barefootoch sa mi osvedčilo mať to odskúšané, už mi takto jedny visia malé v skrini. Veľkosť 40 sa mi zdala fajn až kým som neskúsila 41 a pocit komfortu sa ešte zvýšil.
---
Katka Verified customer
Uzasne topanky na leto, fantasticke aj do terenu, makkucke, moje najlepsie a najpohodlnejsie topanky na letnu turistiku. V septembri ked sa ochladilo mi v nich bola uz zima.
---
AG Verified customer
Habe wegen der Größe beim Support nachgefragt (sehr hilfreich!) und 41 bestellt. Passt auch gut. Es ist super Platz, aber leider ist die Naht spürbar beim Gehen - die Naht sieht man auf einem der Produktfotos. Daher 2 Sterne Abzug. Schnürung, Verarbeitung und Gehgefühl sind erstmal gut. Würde sie gerne behalten und auf Langlebigkeit testen. Sind auf jeden Fall für breite Füße geeignet, halten aber wegen der Schnürung auch bei meinen gut.
---
Martina Pekna Verified customer
Ted v nich chodim na Islandu.Nevzala jsem si zadne jine boty.Drzi na lave,pisku,kamenech a co vic,vubec je necitim na nohach.Uz nikdy neobuji na treky pohory.Tady uz pri zacatku doslapu vim,kam slapu a co dela noha,oproti pohoram,kde nevite vubec nic s jeste mate puchyre.
---
Lukáš Verified customer
Mám ich od marca a ak sa dá nenosím nič iné na nohách nech idem kamkolvek. Les, mesto, dedina, šoférovanie. Dokonca aj v tatrách som si druhý deň turistikovania odložil turistickú obuv a musel si dať tieto topánky v ktorých sa mi išlo parádne a normálne mi po jednom dni v turistickej obuvi chýbala volnosť prstov.
---
Iveta Verified customer
Nejlepší boty které jsem kdy měla!! Vřele doporučuji!!
---
Rišo Verified customer
Dokonalé :)
---
Nina Verified customer
Vynikajuce. Ja sa tak tesim kazdy den na prechadzku s nimi a to su moje prve barefoot topanky. Ma ich aj manzel a tiez je spokojny. Chvilu som si zvykala na iny tvar topanky ale ten priestor pre nohu je super.
---
Ki Sana Verified customer
Wir haben gleich 2 Paar bestellt von den wunderbaren Trailwalkern Grey Gr. 41 und Black Gr. 42. Beide Barfußschuhe passen super und sind wirklich leicht und angenehm zu tragen. Wünschen würde ich mir ... an der Lasche eine Öffnung einzufügen, damit die Schnürsenkel durchgezogen werden können und so die Lasche nicht mehr verrutschen kann. Dafür die große Schlaufe am Hacken etwas verkleinern ;-)
---
Šárka Verified customer
Boty jsou mé první bare, mám chodidlo 41 a kousek, vel.boty 41 tlačila trochu na palec a 42 už je dost velká a široká, uvítala bych tak 41,1/2 , zvolila jsem tedy 42. Občas nazuji boty jen tak bez ponožky a už vím, kde by byl první puchýř, poutko v zadu škrábe na holou patu, to se mi na botě nelíbí. Jinak moc hezké a pohodlné bosobotky.
---
Marta Verified customer
Tieto topánky môžem len odporučiť, vybrala som si ich na výlet za vnúčatami, veľkú diaľku so mnou zdieľali a nie je nad to krútiť prstami v topánkach pri takej dlhej ceste, aj keď pršalo, na impregnované ostali suché.
---
Jenda Verified customer
Pohodlné, úžasně příjemná chůze
---
Klaudia Verified customer
Vrátila som topánky, nakoľko mi boli malé. Nechala som si č. 41
---
Erika Verified customer
Boty jsou moc pohodlne. Dobre jdou utahnout kolem kotniku. Na moji nohy vice mista nad prsty, ale jinak super
---
Ute Verified customer
Super Service, tolle Qualität, aber leider passen sie nicht für meine Füße.
---
Alena Verified customer
Nadherne!
---
Jana Verified customer
Objednáno pro manžela. Navýsost spokojen. Barva krásná. Pohodlíčko. Přesně boty na lehčí procházky jak potřeboval.
---
Adriana Verified customer
Geniales! Suuuupercómodas! Son las primeras barefoot que tengo y me encantan! Mi pie mide 25'5 cm y cogí un 40 y me van perfectas con un calcetín fino normal. Geniales!
---
Monika Verified customer
Super. Nohy ako v papučkách.
---
Christoffer Verified customer
Die Schuhe schränken leicht den großen Zeh ein, sind aber ansonsten schön breit im Vorfußbereich. Die Sohle ist weicher und flexibler als bei meinen anderen Belenka-Schuhen.
---
Jana Verified customer
boty jsou moc hezké, velikost odpovídá , krásně měkké, spokojen
---
Vladimír Verified customer
Počasie zatiaľ nepraje naplno využiť kúpenú obuv, ale napriek tomu som po prvých kilometroch chôdze vysoko spokojný
---
Helena Verified customer
Mam viac druhov topánok od Vás sú pohodlné veľmi príjemné na nosenie. Doporučujem
---
Rachel Verified customer
Meine ersten Barfußschuhe. Ich war erstmal unsicher. Der Platz in den Schuhen und die Form ist erstmal ungewohnt. Aber beim wandern haben sie sich für mich schon echt bewehrt. Derzeit trage ich sie nur noch, wenn wir draußen unterwegs sind. Mit Imprägnierung halten sie auch Regenwetter stand, solange man kein Pfützenspringen macht.
---
Klaudia Verified customer
Trailwalker sú veľmi pohodlné, mäkké (podrážka aj koža). Som veľmi spokojná s kúpou. 👌🏻
---
Eva Verified customer
S vybavením objednávky som bola veľmi spokojná, a s tovarom tiež....teda manžel, bol to darček.
---
Petr Verified customer
Nákup bez jakékoli vady. Vše v naprostém pořádku. Děkuji.
---
Miroslava Verified customer
Topanky z be lenka mam uz druhe prve boli zimne a nedala som ich dole celu zimu a tieto nove urcene na prechadzky hlavne do prirody som uz mala na nohach niekolkokrat a citim sa v nich dobre
---
Jana Verified customer
Boty jsou hezky udelane, libi se mi. Bohuzel prilis siroke na moji uzkou nohu, ktera mi v nich "klokta".
---
Bronislava Verified customer
Veľmi som spokojná s topánkami, sú to už moje štvrte. Krasne spracované, mäkučké,super.
---
Stéphanie Verified customer
Grand confort. Quel plaisir de sentir la terre si proche !
---
Magdaléna Verified customer
Nejdříve jsem váhala, kterou velikost zvolit (dle rozměrů i návodu na měření bych měla mít 40, ale vlastním už boty Nevada ve velikosti 41). Nakonec jsem se rozhodla i po poradě s e-shopem pro větší velikost a nelituji. Prostor pro prsty je luxusní. Na noze sedí moc dobře, mám hubené kotníky a často v podobném nízkém střihu bot plavu, tady se mi to nestalo. Tvar špičky je ideální pro lidi jako já, pokud nemáte dominantní palec. V botě je navíc dost místa i po stranách prstů, což umožňuje jejich větší mobilitu. Podrážka je dostatečně tenká, takže cítím nerovnosti povrchu, ale zatím jsem nezkoušela v terénu, takže nevím, jak obstojí s výdrží. V botě je dost místa i pro tlustší ponožku a vložku pro chladnější dny. Jediná věc, která mi zatím vadí je, že gumový lem mi při pohybu tlačí na palec, ale já mám haluxy, takže to nemusí být problém pro všechny.
---
Viera Verified customer
Vysoko spokojna.Dakujem
---
Lucie Verified customer
Barefoot botky Trailwalker-Clay Red velikost 43 mi přišly velmi rychle, jsou vzhledově pěkné a příjemné na noze. Uvítala bych o pár milimetrů větší, ale ne zase o velikost, 44 by mi byla velká...trochu problém, když má člověk jednu nohu trošku větší...Kdyby šlo boty dělat i na půl čísla, bylo by to super:-) Jedny botky už Be Lenka mám a jsou pohodlné. :-))
---
Verena Verified customer
Wunderbare Barfußschuhe. Hier ist besonders stimmig, dass der Schuh einen "Zehenschutz" hat. Hochwertig und solide verarbeitet. Wirklich empfehlenswert. Auch ein Umtausch klappte ohne Probleme.
---
Michelle Verified customer
Die Schuhe haben eine sehr dünne Sohle trotz des griffigen Profils. Super Barfussfeeling bei gleichzeitig guten Grip.
---
Thomas Verified customer
Kaufabwicklung und Lieferung war sehr gut. Ich bevorzuge diese Modellform, hereingeschlüpft und gleich wohl gefühlt. Bei dem aktuellen Schmuddelwetter habe ich die Schuhe in der Natur noch nicht getestet, aber das kann meines Erachtens gar nicht schlecht werden.
---
Peter Verified customer
Vynikajúce a pohodlné nosenie. Na nohách mám pocit voľnosti
---
Petra Verified customer
Die Form war für mich erst etwas gewöhnungsbedürftig, doch das tragen machte es einfach wett. Sie sind total klasse, leicht und halten echt was aus! Ich bin sehr zufrieden!
---
Ellen Verified customer
Sehr bequemer, gut sitzender und leichter Schuh. Sehr gut verarbeitet.
---
Jan Felix Verified customer
Die Schuhe uebertreffen unsere Erwartungen. Sie sehen besser aus als auf dem Foto und haben einen sehr guten Tragekomfort. Sehr empfehlenswert.
---
Jitka Verified customer
Bezkonkurenční mezi barefeet. Podrážka dostatečně zdrsněná, pata pevně drží v botě. Dostatek prostoru pro dlouhý palec.
---
Miloslava Verified customer
Velmi pohodlne lahucke a prijemne na nosenie. Tesim sa uz teraz na prechdzky v prirode.
---
Madlen Verified customer
Guter Service, gute Qualität
---
Dietlinde Verified customer
So herrlich weich - fast wie Hausschuhe!
---
Jitka Verified customer
Výborně drží na patě a chodí se v nich pohodlně.
---
Gabriela Ester Verified customer
Testuji je pri celodennim behani mezi pacienty a konecne me neboli vecer nohy...nadhera,uz se tesim na treky v lete
---
Magdalena Verified customer
Velmi kvalitni, naprosto uchvatne boty. Obchod naprosto bezproblemovy.
---
Ján Verified customer
Velka spokojnost s tovarom aj s dorucenim. Určite nakupim opät.
---
Zdeňka Verified customer
Mám botičky krátce, měl to být Ježíšek. Nicméně jsem je několikrát v prosinci otestovala při kratších výletech v lesním a mokrém terénu (po impregnaci a s ponožkami z merina). Boty jsou lehké, výborně sedí na noze, dobře se odvalují po povrchu. Velikost bot jsem koupila o jednu velikost větší, než běžně nosím, to bylo dobře. Je třeba si chodidlo dobře změřit a pořídit si doporučovanou velikost podle návodu Be Lenky. Děkuji za pečlivé zpracování bot a doporučuji.
---
Carsten Verified customer
Love them. Good ground feel and grip.
---
Bürgi Verified customer
Sehr bequeme und softe Trailschuhe! Ich liebe sie!
---
Eva Verified customer
Boty jsou lehké, dobře padnoucí a příjemné na celodenní nošení. Zvládají lehký terén, v deštivém počasí dobře drží na kluzčím povrchu. Celkově jsem s provedením bot i designem velmi spokojená.
---
Alain Verified customer
Produit d excellente qualité
Confortable
Soigne
La semelle ne grippe pas assez fort
Tendance à glisser sur sol lisse
---
Tereza Verified customer
Na všech výletech/trecích jsem večer s úlevou sundala boty. S těmito boty bych ale nejraději šla i spát! Jedním slovem - jsou perfektní!
A protože se blíží zima, objednávám i zimní! Jiné boty nechci!
---
Lucia Verified customer
Uzasne makkucke, príjemné a krasne boty.
Servis super, rychle odpovede a aj porieseny problemik s nesediacou topankou.
Uz roky nosim be lenka a nadalej budem 🙂
---
Mária Verified customer
Odtestovala som ich na mini túre. SÚ FANTASTICKÉ 👍...
---
Ľudovít Verified customer
Fantastické topánky,určite si k vám prídem kúpiť ďalšie.
Jedna chybička predsa len, objednal som si ich do predajne a nič ani po troch týždňoch a potom z eshopu mi prišli do troch dní. Chcel som si ich "omakať" v predajni lebo som si asi mohol kúpiť o číslo menšie a hneď som ich otestoval von takže som nemohol vrátiť. Tak dúfam že ďalšie trafím, lebo máte super výrobky.
---
Barbara Verified customer
Eigentlich wollte ich nicht unbedingt Barfußschuhe haben, sondern einfach Schuhe, die ausreichend Platz für die großen Zehen haben. Diese Schuhe sind die ersten Schuhe in meinem Leben, in denen nach oben genug Raum ist aber auch an der Seite nichts drückt.
Super und vielen Dank dafür!
---
Martin Verified customer
Super confort, belle sensation, très beau produit.
Merci à vous pour votre très belle gamme de barefoot.
Heureux d'y mettre le pied.
---
Anja Verified customer
Sehr angenehmes Tragegefühl!
---
Kateřina Verified customer
super, barva a materiál odpovídal popisu a fotografiím na stránkách
---
Carol-Ann Verified customer
Ich bin total begeistert von meinen Barefoot Be Lenka Trailwalkers! Ich habe die erste Wanderung mit denen gemacht und war positiv überrascht wie sehr ich alles fühlen konnte jedoch in ganz bequeme Art und Weise.
---
Amandine Verified customer
Très jolies et confortables, mais attention taillent petit : je fais du 38 normalement mais mon pied touchait au bout alors je les ai renvoyées (les retours sont très pratiques ; ça compense un peu le prix très élevé). J'attends toujours l'arrivée de la taille au-dessus...
---
Radka Verified customer
Je to můj 3.pár od BeLenka.Jsem maximálně spokojená s kvalitou,dizajnem,pohodlím i komunikací.Ráno si je obuji a do večera nesundám.Nutně potřebuji další:-)
---
Barbora Verified customer
Neuveritelne pohodlne a lehke botky, zatim odzkousene na kratsi trasy po meste/parku. Tesim se, az s nimi vyrazim na nejaky vetsi vylet!
---
Šárka Mičulková Verified customer
Botičky jsou super. Jsem spokojená.Protože nemám úplně moc širokou nohu, musela jsem si do nich dát vložku. To nebyl problém. Spíš bych potřebovala nějak vymyslet návlek , aby mi při procházce v lese stále nepadalo kolem kotníku do boty jehličí a kamínky a hlína....
---
Gabi Verified customer
Das sind meine ersten Barfussschuhe überhaupt und ich bin voll begeistert. Freiheit für meine Füsse und dennoch sicheren Halt. Und nix tut weh. Ich leide unter einem Halux, den ich in den Schuhen gar nicht spüre. Ich habe sie mit einem Nässeblocker für Leder eingesprüht und bin durch nasses Gras gelaufen. Meine Füsse sind trocken geblieben. Ich hatte mir auch schon gefütterte winterschuhe bestellt, die ich demnächst tragen werde. Da freu ich mich schon drauf
---
Marina Verified customer
Chic, bequem und qualitativ hochwertig!
---
Anna Verified customer
Vyborne topanky. Sedia skvele, material je kvalitny, su velmi pohodlne.
---
Jozefina Verified customer
Skvelé topánočky, krásne prepracovane len mi nesadli na nôžky☹️ Jedine vo by sim vytkla je že podrážky by mohli byt vibram.
---
Alexandra Verified customer
Makkucke a nadherne prepracovane a dorucene za jediny den!! Odporucam, moja noha 263 mm a mam 42 a sedi ☺️
---
Richard Verified customer
Boty velké překvapení řekl bych bez nadsázky ú ž a s n é! Bolely mě paty pobolíval kyčel a co boty nosím je bolest pryč! Děkuji a doporučuji všem. Jo a v nártu širší přesně to mi vyhovuje.
---
Pavla Verified customer
Boty jsou naprosto perfektní, kdybych mohla nosím je pořád. Mám širokou nohu a vysoký nárt a sedí mi skvěle. Rozhodně nebudou poslední, které jsem si objednala. Musím zmínit i velmi rychlé doručení. Díky!
---
Alica Verified customer
Objednala som si topánky, prišli hneď na druhý deň, paráda. Vyzerali nádherné, kvalitné, ibaže mi nesedeli dobre na mojich nohách. Mám s kúpou topánok veľký problém dlhodobo. Musela som topánky vrátiť, proces vrátenia bol jednoduchý a bezproblémový a peniaze rýchlo vrátené na účet, dokonca aj poplatok 1€ za dobierku.
Seriózna firma,doporučujem.
---
Petra Verified customer
Boty supr.
---
Hana Verified customer
Naprosto úžasné boty. Barva, materiál, zpracování. Jsou lehké a zároveň vhodné do terénu. Je to můj druhý Be Lenka pár a určitě ne poslední.
---
Simone Verified customer
Die Schuhe sind der Wahnsinn! Genau das was ich schon lange gesucht habe. Endlich wirklich breit und auch die Höhe am großen Zeh ist super. Die Ferse ist trotzdem eher schmal so dass man sehr guten Halt hat. Ich war 4 Tage damit bei Dauerregen im Wald unterwegs und sie haben top mitgemacht! Ich bin überglücklich!
---
Dáša Verified customer
Krásne a pohodlne topánočky.
---
Hanka Verified customer
Die Lieferung kam schnell. Die Schuhe sind bequem und gut bei feuchter Witterung zu tragen.
---
Michal Verified customer
Maximálna spokojnosť, úspešne vydržali aj mokrý terén . Naplnili všetky moje očakávania.
---
Jana Verified customer
Sú prosto úžasné❤️
---
Jaroslava Verified customer
Topánky sú veľmi fajn. Zvládla som v nich Veľký Rozsutec...dobre sa liezlo po skalách. Cestou dolu som na ploskách cítila každú skalku, ale neboleli ma moje haluxové palce. 👍🙂💗
---
Kateřina Verified customer
Přesně tyto boty mi na turistiku chyběly. Jsem z nich nadšená. Jsou jako bačkůrky do přírody. Díky.
---
Katharina Verified customer
Ausgezeichnete Qualität. Habe di Schuhe schon ausgiebig in verschiedenstem Terrain getestet und sie erfüllen alle meine Ansprüche an Barfußschuhe. Lieferung ging schnell und problemlos!
---
Christina Verified customer
Objednal jsem si velikost 42 a chtěl jsem vyměnit za velikost 41 ... požádal o zaslání bot až po dovolené ... vše proběhlo naprosto hladce a měl jsem skvělou komunikaci s Lukasem.
---
Elias Verified customer
I like these shoes, they're quite comfortable and there is a perfect amount of space left. The sole is very thin, meaning they aren't really siutable for really rough terrain, at least if you're not used to being barefoot all the time. In my experience they're not really that breathable.
---
Veronika Verified customer
Velmi pohodlne.
---
Lena Verified customer
Ich bin begeistert, endlich ein Wanderschuh für breite Füße! Super Grip, trotz dünner Sohle!
---
Ellen Verified customer
Laufen sich super
---
Michal Verified customer
Vynikajúci prístu na zákazníckej linke, na všetko zrozumiteľne odpovedali. Objednávka bola vybavená bez problémov.
S novými topánkami Trailwalker som sa hneď na to vybral na trojdňovú hrebeňovku Veľkej Fatry a musím konštatovať, že sú super!
---
Maria Verified customer
Topanky su perfektne, inu znacku uz nekupujem.
---
Michal Verified customer
S botami jsem velice spokojený a to v aspektech (design, provedení, použité materiály, zpracování), naplnili zkrátka všechna moje očekávání. Na podobné "trailové" boty jsem dlouho čekal, jsem velmi potěšený že jste je zařadili do Vašeho sortimentu. M. Fadrhonc
---
Jana Verified customer
Botky super, odpovídají fotce a jsou pohodlné, jsou to moje první botky barefoot, prvních 10km odšlapáno a super.
---
Lenka Verified customer
Perfektní, jsem spokojená👍👍👍
---
Tanja Verified customer
Sehr schöne Schuhe und mega bequem! Ich werde bestimmt noch weitere Farben bestellen.
---
Martin Verified customer
Boty sedí krásně. Příjemný materiál. Kvalitní provedení. Velká spokojenost.
---
Jana Verified customer
Úžasně rychle dodání, ani jsem s tím tak rychle nepočítala.
Botky jsou úžasně pohodlné. Jako papučky. Zvládly se mnou rovnou velký výšlap na Praděd a pak pěšky dolů pod Dlouhé Stráně. Opravdu paráda.
Osobně si do nich možná dám malinkato delší tkaničky, mám dost vysoký nárt tak je to na těsno. Ale to nic nemění na tom, že jsou botky dokonalost sama.
---
sylvia Verified customer
Jedny úžasne tenisky Veľká spokojnosť . Ešte uvidíme čo urobí farba pri znečistení
---
Michal Verified customer
👍👍👍👍👍👍👍
---
Katarína Verified customer
Parádne barefootky,aké som si priala, v slovenskej sporitelni za nákup i vrátenie 3% späť, zlava i pri odbere noviniek
---
Gabriela Verified customer
Perfektné trackové barefootky, manžel celý šťastný, že konečne môžeme na prechádzku do lesa 😉
---
Katja Verified customer
Tolle Schuhe, angenehm zu tragen und sehen toll aus. Der Bereich der Zehen ist allerdings breiter als er auf den Fotos wirkt.
Great shoes, easy to wear and look great.
---
Andrea Verified customer
Vyzerajú super už mám druhé belenky a som spokojná
---
Lucie Verified customer
Úžasný prodejce a skvělé boty. Mám již třetí této značky a jsem maximálně spokojená. Posledními jsou trailwalker. Absolvovala jsem s jimi pěkné tůry v terénu a jsou prostě jedinečné. Děkuji!

Přeji hodně úspěchů!
Lucie Řezníková
---
Description & Specifications

Material:
Upper: Leather + Rubber
Lining: 60% PAD + 40% PU
Sole: Rubber
Made in Czech Republic

Experience better ground feel than ever before
Unique grip designed for hiking on mountain trails
Reinforced rubber edge protects your foot from injuries and ensures the shoe durability
Ideal hiking shoes made from premium leather
Heel loop allows for easy attachment to a backpack
Unique TrailGrip sole made for walking on mountain trails
Barefoot footwear attributes:
Wide foot-shaped toe box offers ample space for the toes to wiggle
Zero drop (sole with no difference in height from heel to toe) helps maintain correct body alignment and supports natural gait
Thin sole (4mm without lugs) stimulates foot nerve endings & provides an excellent ground feel
Flexible upper & sole allow your feet to move and flex naturally ensuring better muscle and tendon function.
Lightweight design prevents foot fatigue
Type: Walking shoes


---
Size chart
| | | |
| --- | --- | --- |
| Size | Width | Length |
| 36 | 8,9 | 23,3 |
| 37 | 9,1 | 23,9 |
| 38 | 9,3 | 24,6 |
| 39 | 9,5 | 25,3 |
| 40 | 9,7 | 25,9 |
| 41 | 9,9 | 26,6 |
| 42 | 10,1 | 27,3 |
| 43 | 10,3 | 27,9 |
| 44 | 10,4 | 28,6 |
| 45 | 10,6 | 29,3 |
| 46 | 10,8 | 29,9 |
| 47 | 11,0 | 30,6 |
The size chart indicates the inner length and width of the shoes in centimetres.
When choosing the size of shoes, it is necessary to consider other aspects in addition to the shoe size chart (foot physiology - shape, toe width, instep, and others) that can have an impact on how the shoe will fit your foot.
How to measure your foot correctly?
Place a blank A4-sized paper on a flat, smooth and even surface.
Step onto the paper with all your weight on the leg.
Use a pen/pencil to mark the heel and the farthest point from the heel (beware, it may not always be the big toe)
Measure the distance between these two points on feet with a ruler (the difference can be ± 0.5 cm)
The number obtained is the length of the foot
Add an extra 0.5-1.2 cm (ideal leeway) to the length of the foot, and you will get the ideal size of your shoe.
Find your shoe size per the above measurements by referring to the size chart for each product on our website.
The size chart indicates the inner length and width of our barefoot shoes in centimetres.
Important note
Our size charts may not correlate with other brands. Hence we recommend following the above steps to determine your correct Be Lenka barefoot shoe size.
How to choose correct size of barefoot shoes?
How to clean & waterproof leather barefoot boots
Inquire about this product
Contact us
Got questions?
Please don't hesitate to contact us.
+421 41 321 78 33

(Mon - Fri, 8 am - 4.00 pm GMT+2)